If you are hosting an event where you would like to identify prospective attendees, and potentially track attendance at the event, you can now capture this with a special question type on the Sporty Registration forms. You can add a single event to a form, or multiple events based on your event requirements.
To get started, create a new registration form, or edit an existing registration form.
Click Add question.
Select Custom field, and then Event, and click Save.

Now, update the name of the event, and provide a date and time.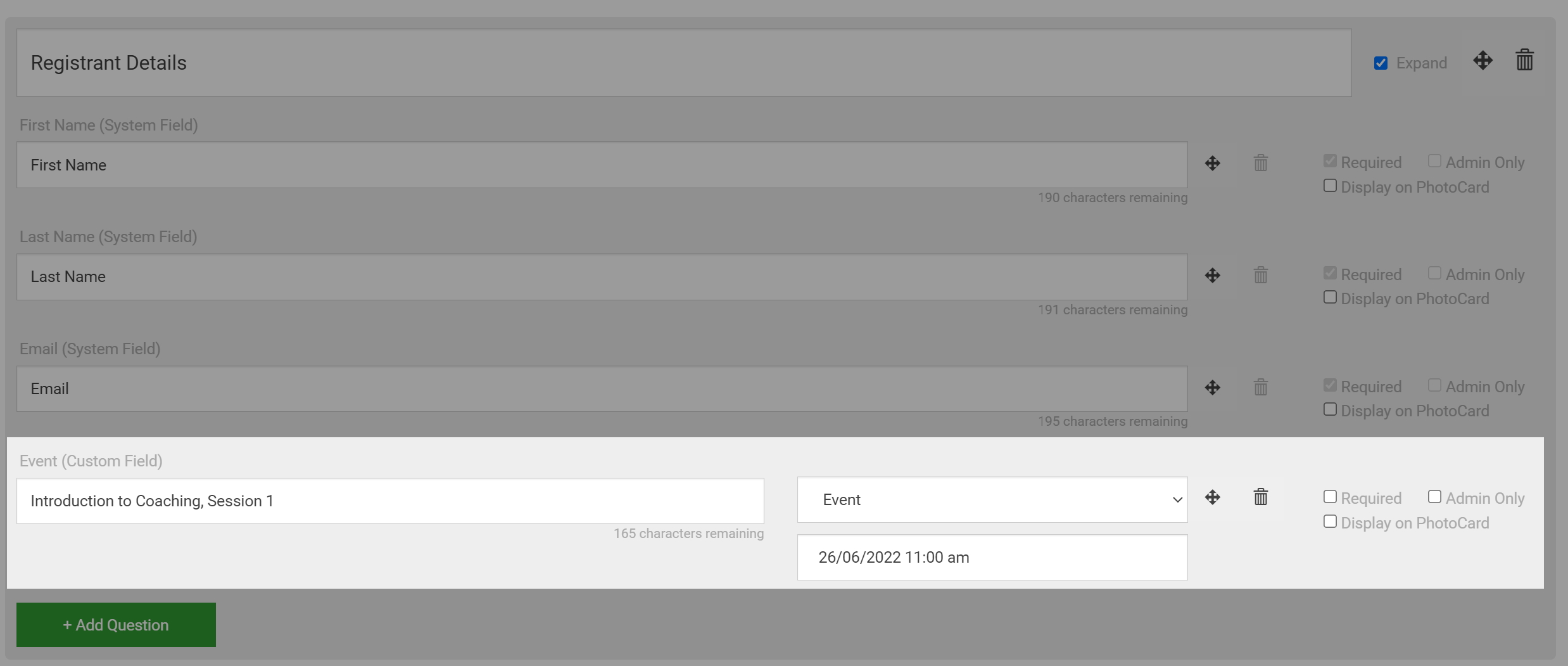 If you are only including one event on this registration form, you can click Save Form. Alternatively, repeat this step to add additional events.

Your registration form will display in your database with a checkbox icon when it contains the event question.
When people view your form, they will be able to select which event/s they wish to attend.

As people register to your event, their registration record will appear in the form database. People that have selected an event to attend can be viewed by clicking the checkbox icon on the form.

This opens an Event Attendees modal displaying attendees expected. The screen shots below show the mobile view.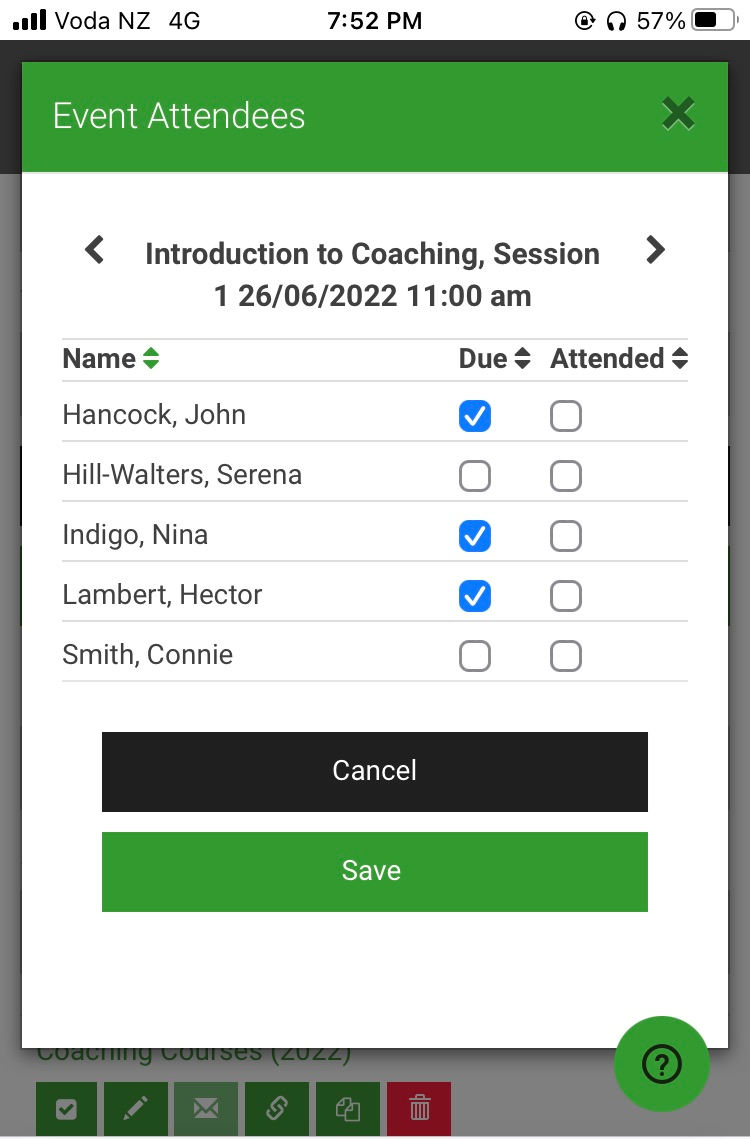 It is then easy to tick the checkbox to record attendees. This makes it quick and easy to record attendance on the go, for example when at a training session out on the pitch.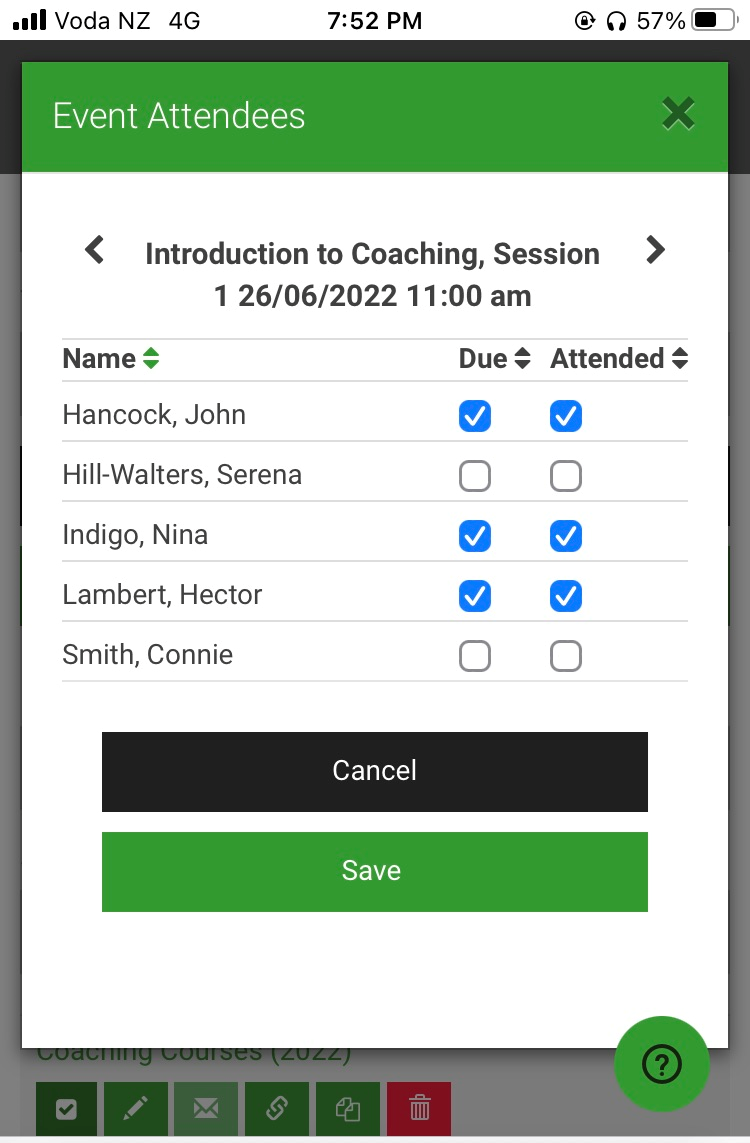 At any stage the database of people can be exported into excel to filter/sort.