It is possible to link one online form/database to another online form/database. This creates a relationship between them that allows you to do things such as roll a person's record from one year to the next, invite a database of people back to re-register (where their last known details are automatically completed for them on the new form), and easily identify who has renewed and who has not.
Note: If you are using official forms supplied by your governing body each form/database will normally be linked to a corresponding form/database from the previous season or year so you will not need to set this link yourself.
To link one online form/database to another online form/database go to Online Registrations on your Sporty Dashboard and ensure you can see both of the forms you wish to link. If you only have the original form you will need to firstly create the new form either manually or by copying an existing form.
Once you have confirmed that the two forms/databases exist, click the edit pencil at the right of the original form (I.e. the older form/database that holds the records that you expect to renew).

This opens the form editor view. Click Advanced Options to expand that section. Then use the dropdown at the bottom of the section to select the (newer) form that you want to link to.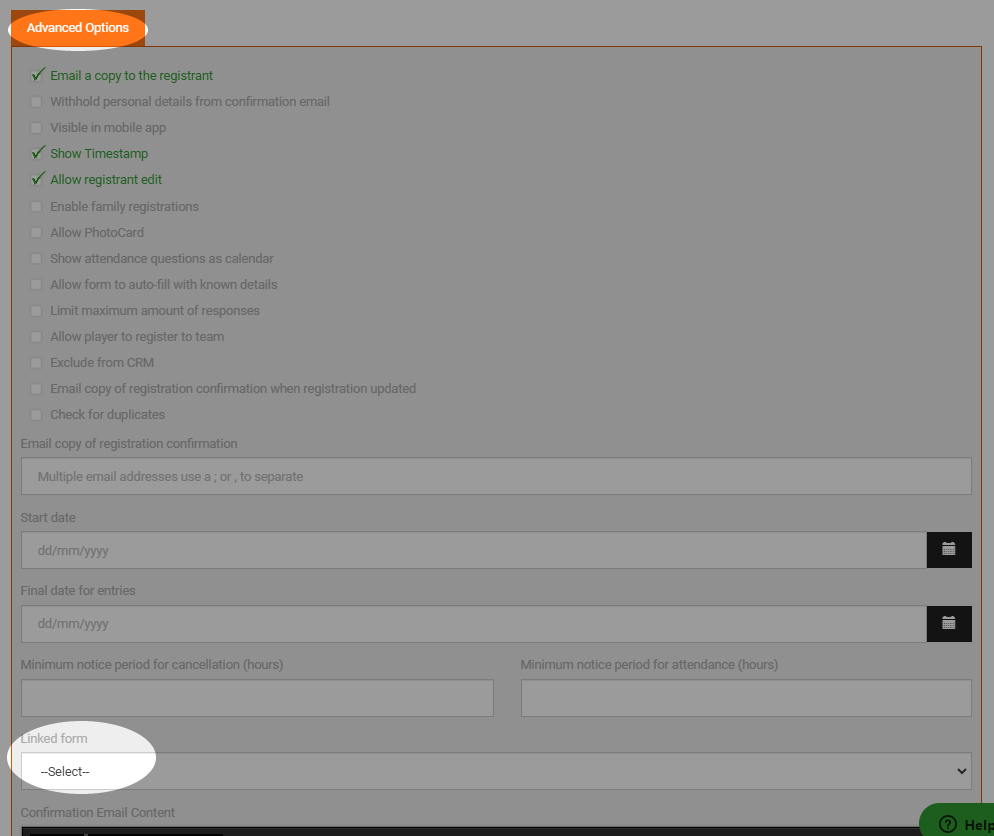 Finally, Save your form.
Note: If you use the feature that allows you to Copy a form, that process includes the option to create a new season for the new form, in which case the linkage will automatically be set for you at that time. Also, once you've closed the older form, if it is displayed anywhere on your website, it will automatically update and display the newer form that is linked to it.