If your organisation uses SKED you are able to set the Team Entry and Team Building close off dates per grade.
To set close off dates go into SKED, then beside the competition name click the link to Closing Dates

This displays the Grade End Dates modal showing all grades included in the competition. Simply enter the closing date and Save.
Team Entry close off date - if set teams are not able to be added in TeamBuilder or moved between grades.
Team Building close off date - if set players are not able to be dragged and dropped into a team.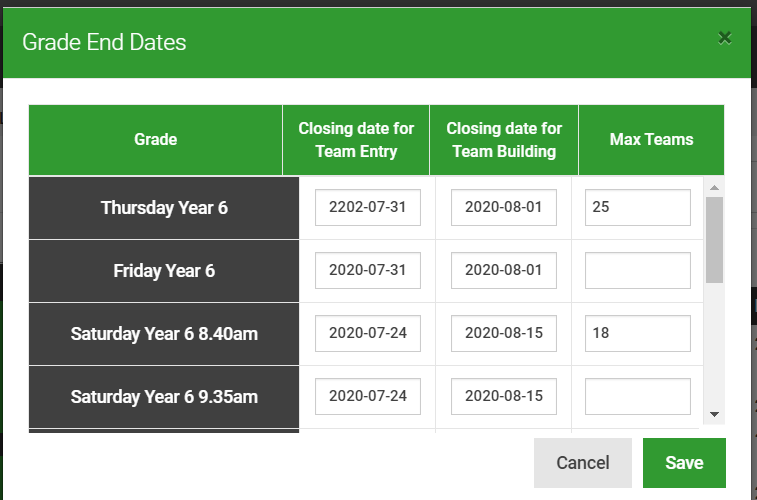 The Grade End Dates modal also enables you to set Maximum Teams per grade that can enter the competition.