Your organisation has been provided with a specified number of logins to your SuperCRM. If you require additional logins, please contact our support team at support@sportsground.co.nz.
With SuperCRM Admin access, the user has complete access to your
If you have the authority to provide user access or update user permissions, you can grant SuperCRM admin access to a user by following the below steps:
From your Sporty Dashboard, click the Admin Settings tile.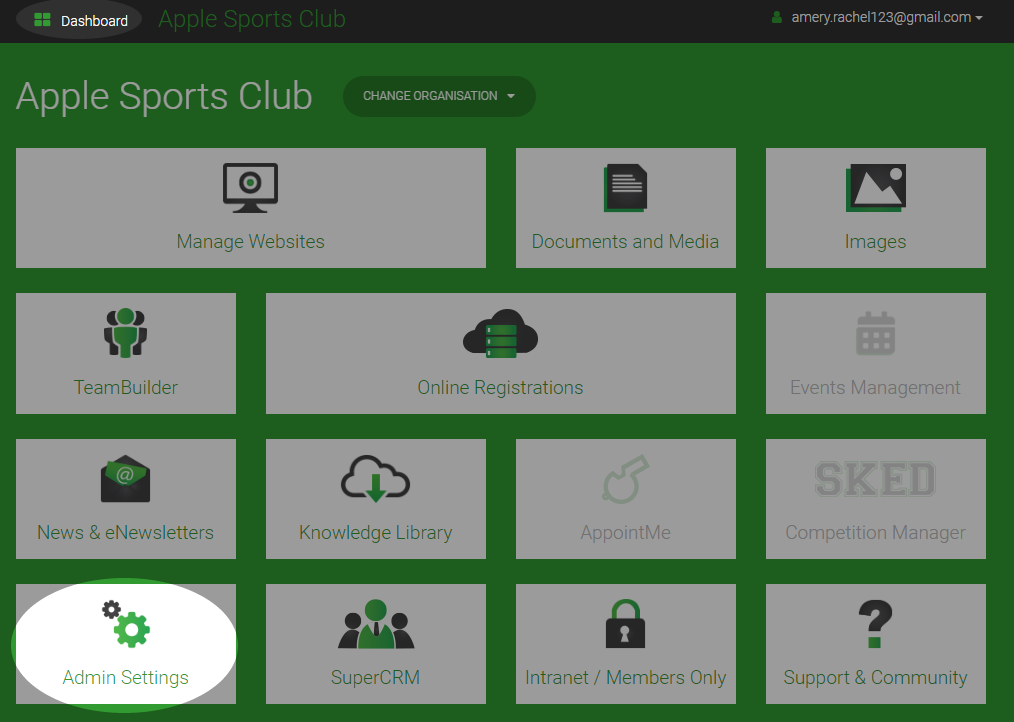 2. Click Login and Access Control from the left-hand menu.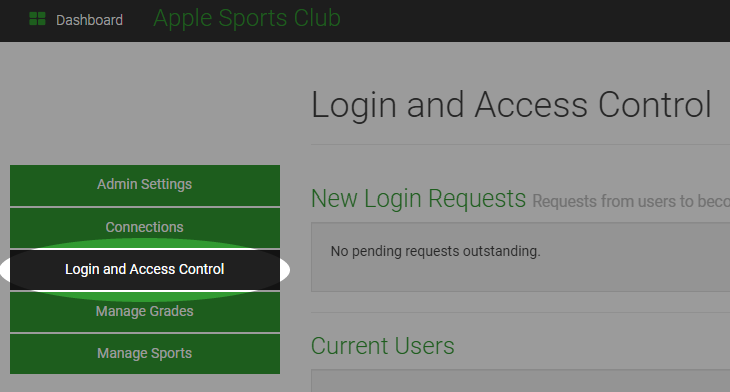 3. To update an existing users permissions, click the pencil icon, or if you need to invite a new user, click Invite New User on the top right.

or,

4. Under the Assign Access area of the following screen, click the Other tab.
5. Tick SuperCRM Administrator to enable the user to have administrative access to the SuperCRM.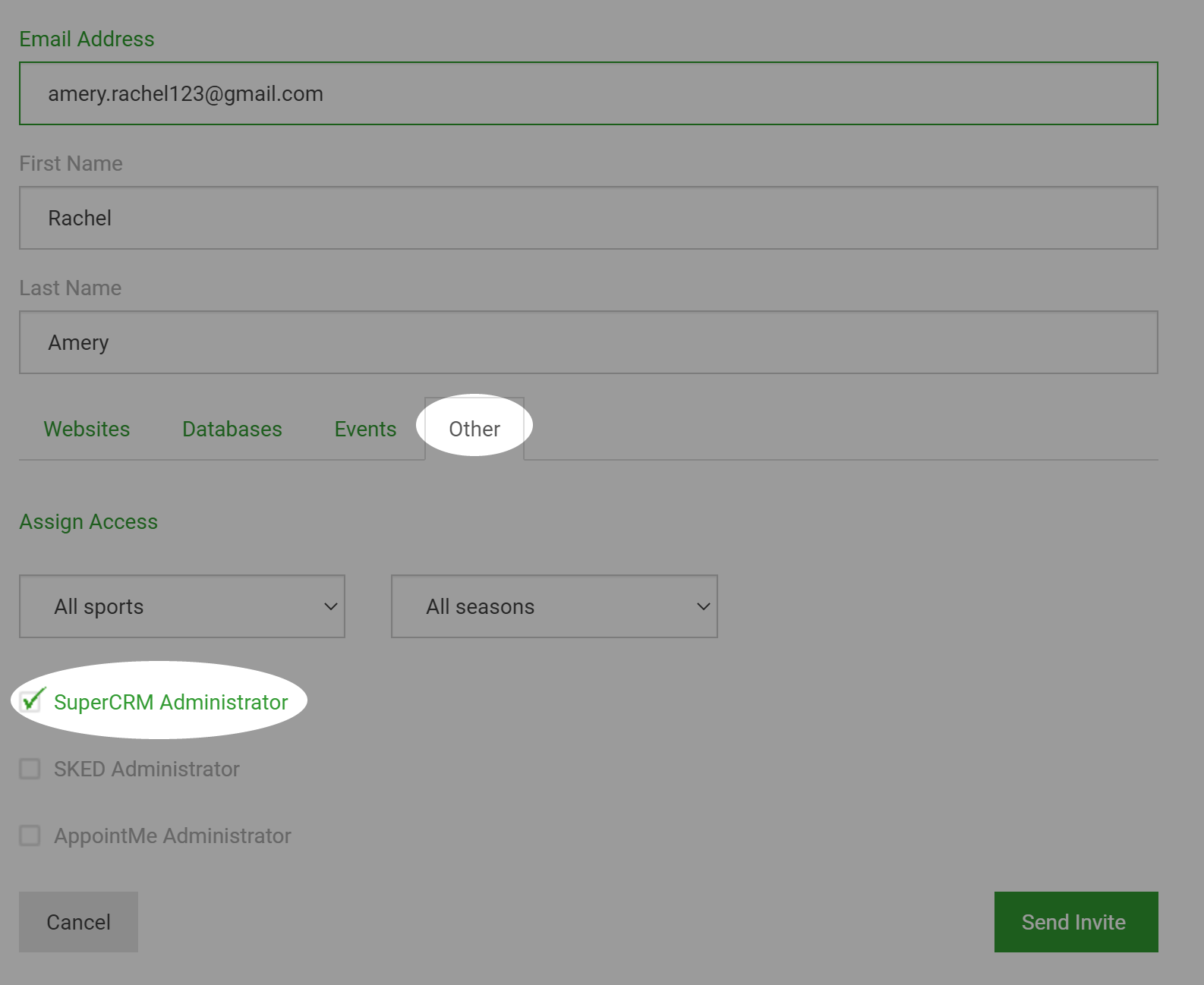 6. If updating an existing user, click Save. If inviting a new user, click Send Invite.
Under Current Users, you will see those users that have SuperCRM Admin permissions granted.