Organisations that manage registrations for a number of clubs & schools (E.g. RSO's and Netball Centres) can create a report detailing the registration details for all registrants, teams and team contacts against that form.
How to Run the Report
1. Click Dashboard at the top left hand corner
2. Click Online Registrations

3. Locate the registration form you would like to report on and click the green paper icon next to the name of the registration form.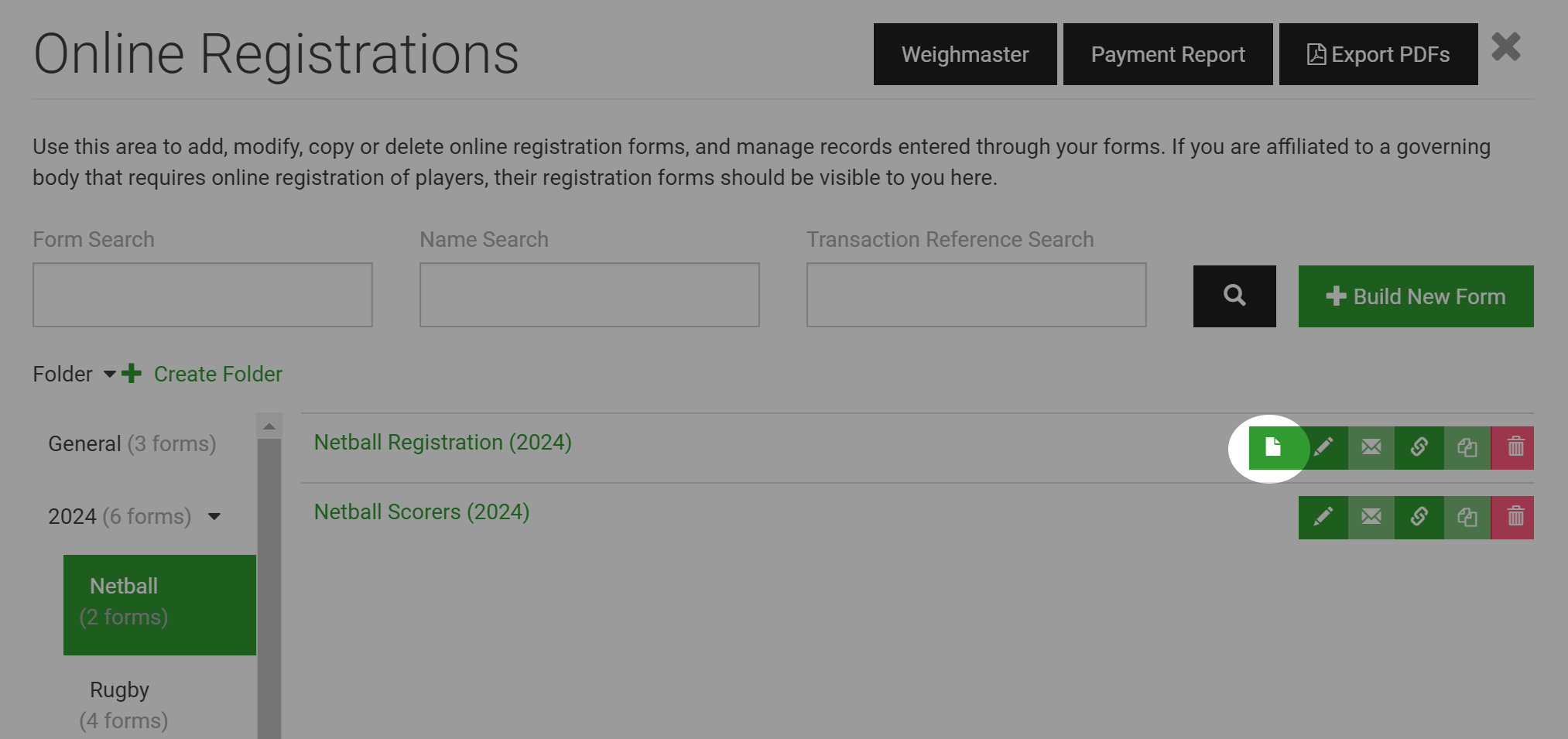 4. Now, choose the type of consolidated report you would like to view.
Registrants - Report of all individuals registered against the registration form, for all clubs and schools
Teams - Report of all teams registered against the registration form, for all clubs and schools. This report includes the scorer codes for all the teams.
Team Contacts - Report of all registrants that do not have the role of player, for all clubs and schools
Levy details by Grade - Report of the levies sorted by grade
Levy Summary by Category - Report summary of the levies by category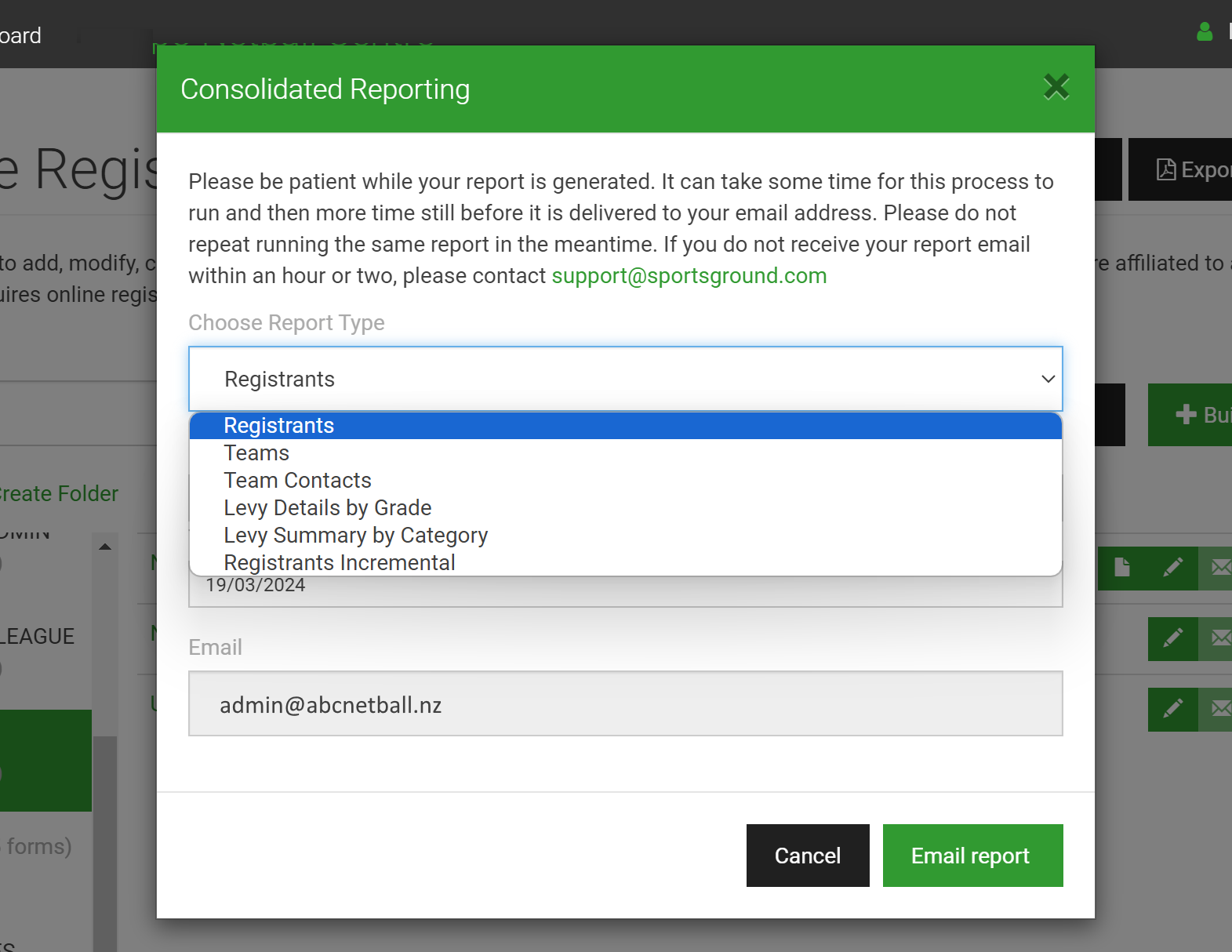 After you have selected a report and set a date range, click Email Report to send the consolidated report.
Note: If you are selecting to run a Teams report, it will not present you with the option to set a date range.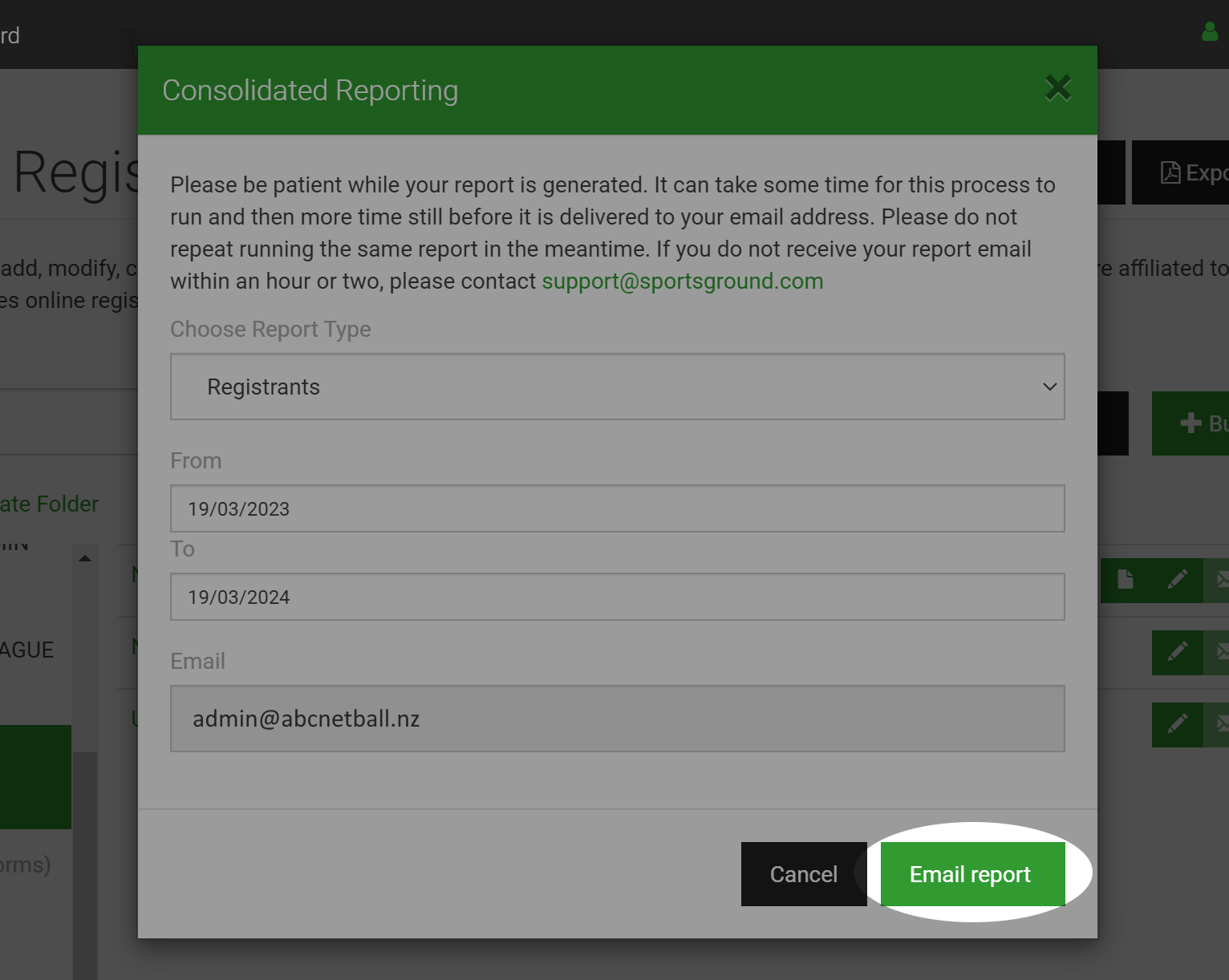 You will receive an email with a link to the consolidated report in a CSV file.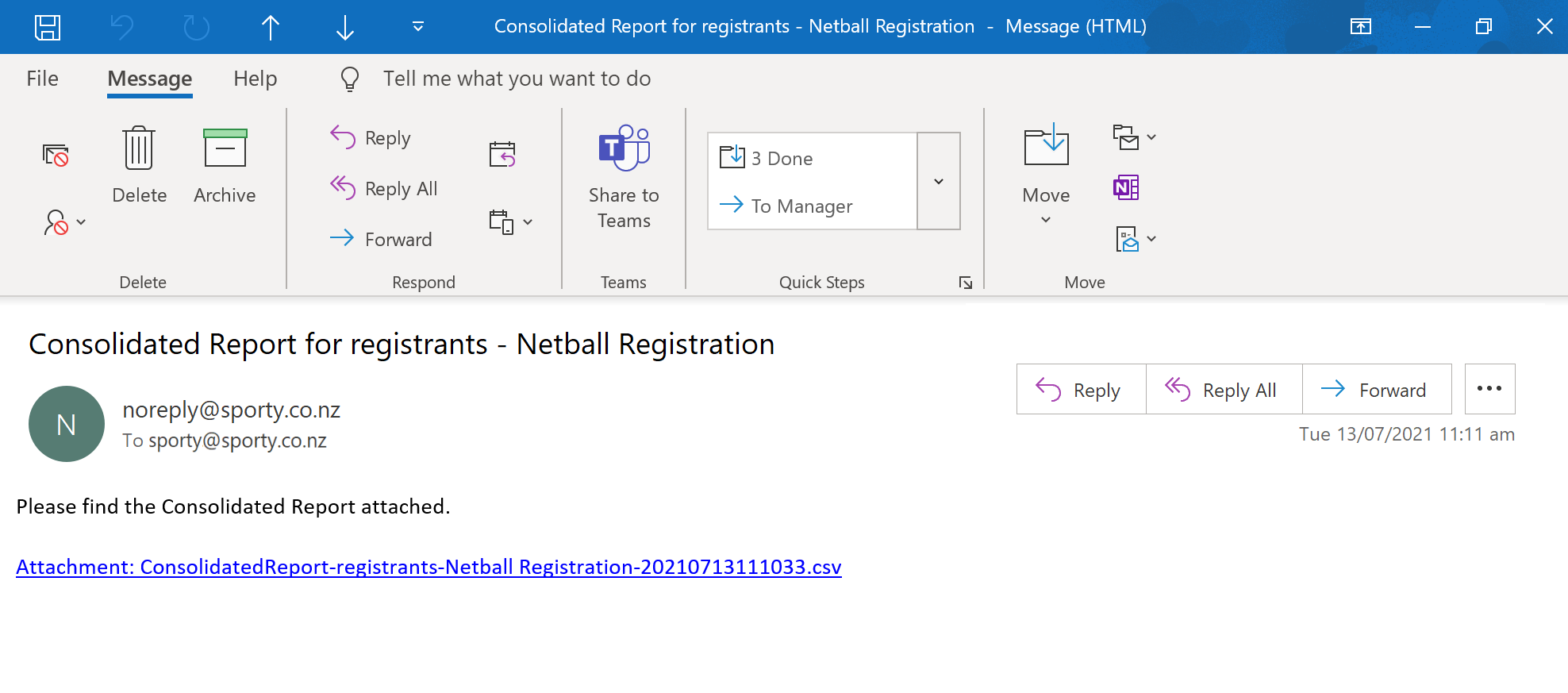 Note: These reports can become quite large. As such, they sometimes require time to prepare. If an administrator attempts to prepare the same consolidated report twice, our system will automatically cancel the duplicate to prevent delays.
Click on the link to download. When you click on the file, it will open on Excel as shown below:

Note: You are able to run a consolidated report on up to 20,000 records. If the report generated is greater than this a message will display. You will need to reduce the date range to reduce the report size.

Scorer Codes
When you generate a consolidated report and select teams, the report will now include the scorer codes for each team, providing a very handy reference document for game day in case scorers or team administrators are yet to have access to their team in the last minute.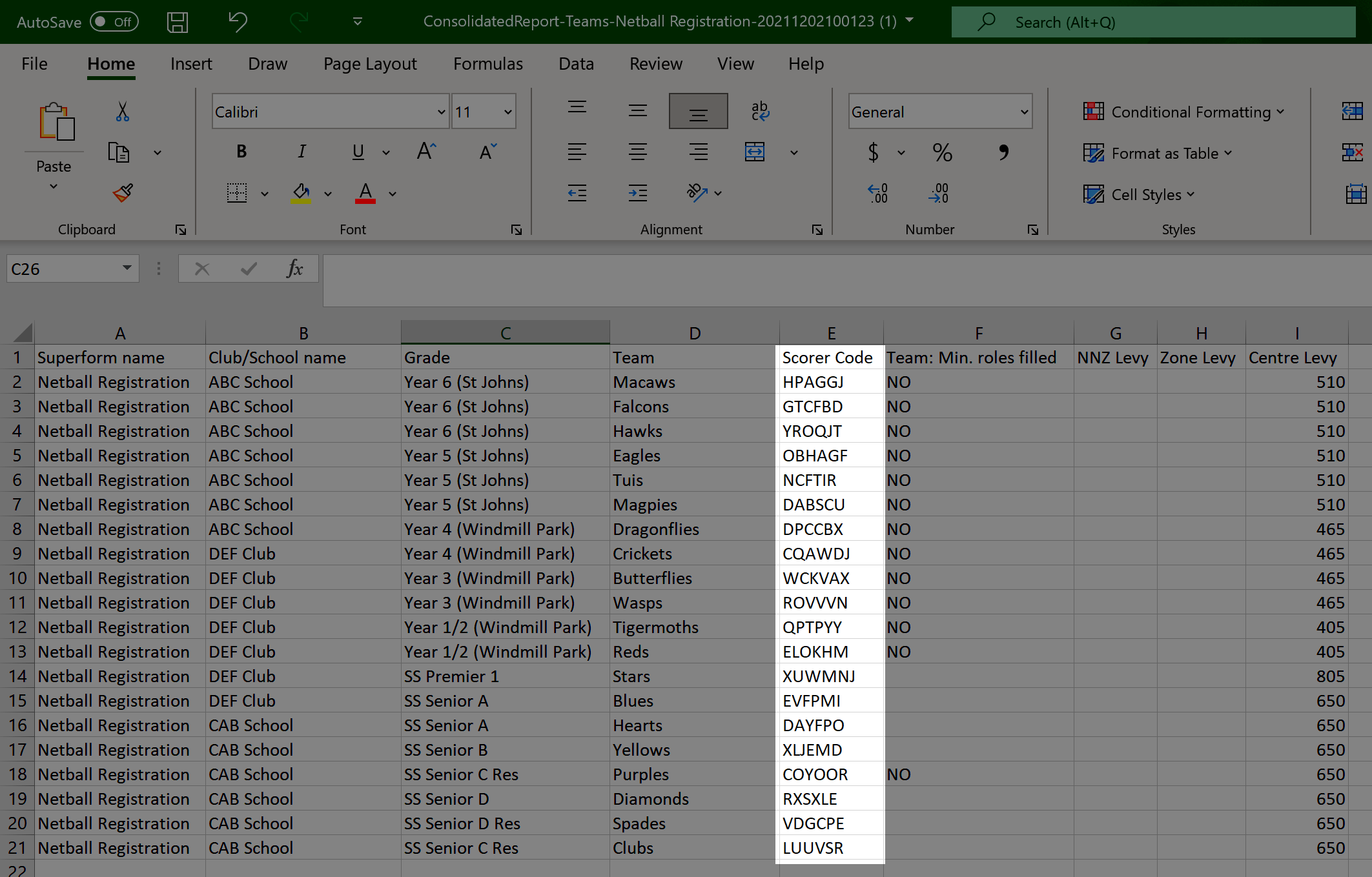 For more information on Scorer codes see this article.