You can update a document displayed on your site or mobile app using the Replace File feature. This will replace the version of the document where it is displayed without you having to update the document link.
To update a document on your site using Replace File:
1. Login to your site and go to Site Settings > Documents and Media.

2. Locate the file you are displaying on your site that you wish to update, and click the Edit (pencil) icon to the right of it.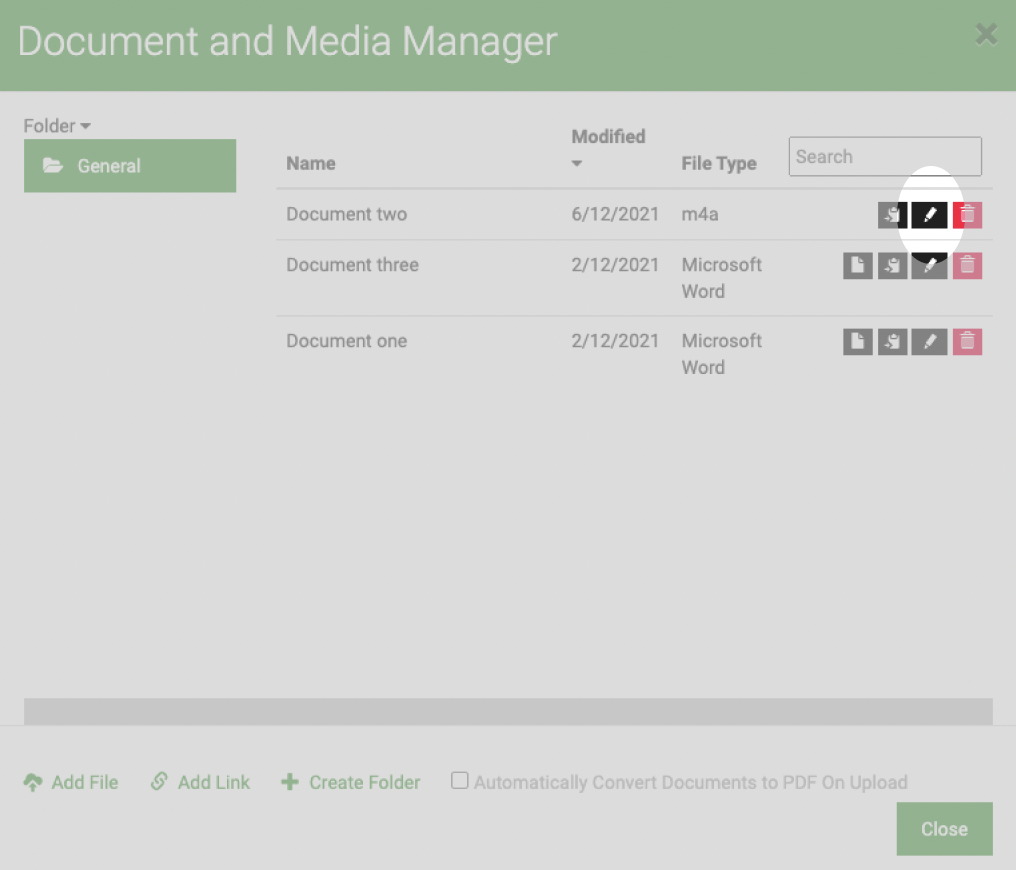 3. Click Replace File. This will open up a dialogue box to access your computer where you can locate and choose the file you wish to upload.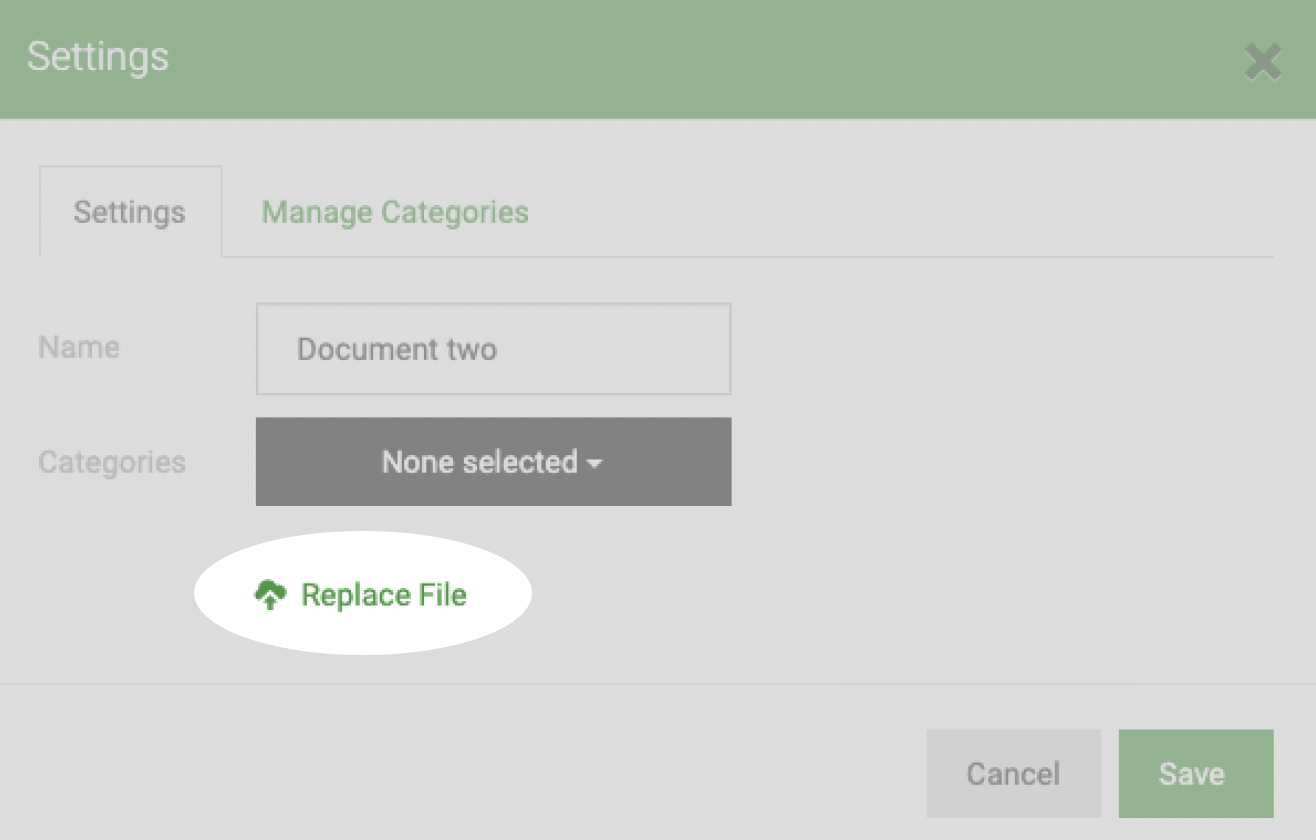 4. Click Save. It may take a moment to update; please be patient.
5. A pop-up will confirm the replacement is complete. Click OK to close the pop-up.

6. The modified date will be updated to the new date the document was uploaded.