You can search for documents based on name, keyword or category. To search for a document:
1. Click on Site Settings > Documents and Audio
2. Click in the Search box in the top right: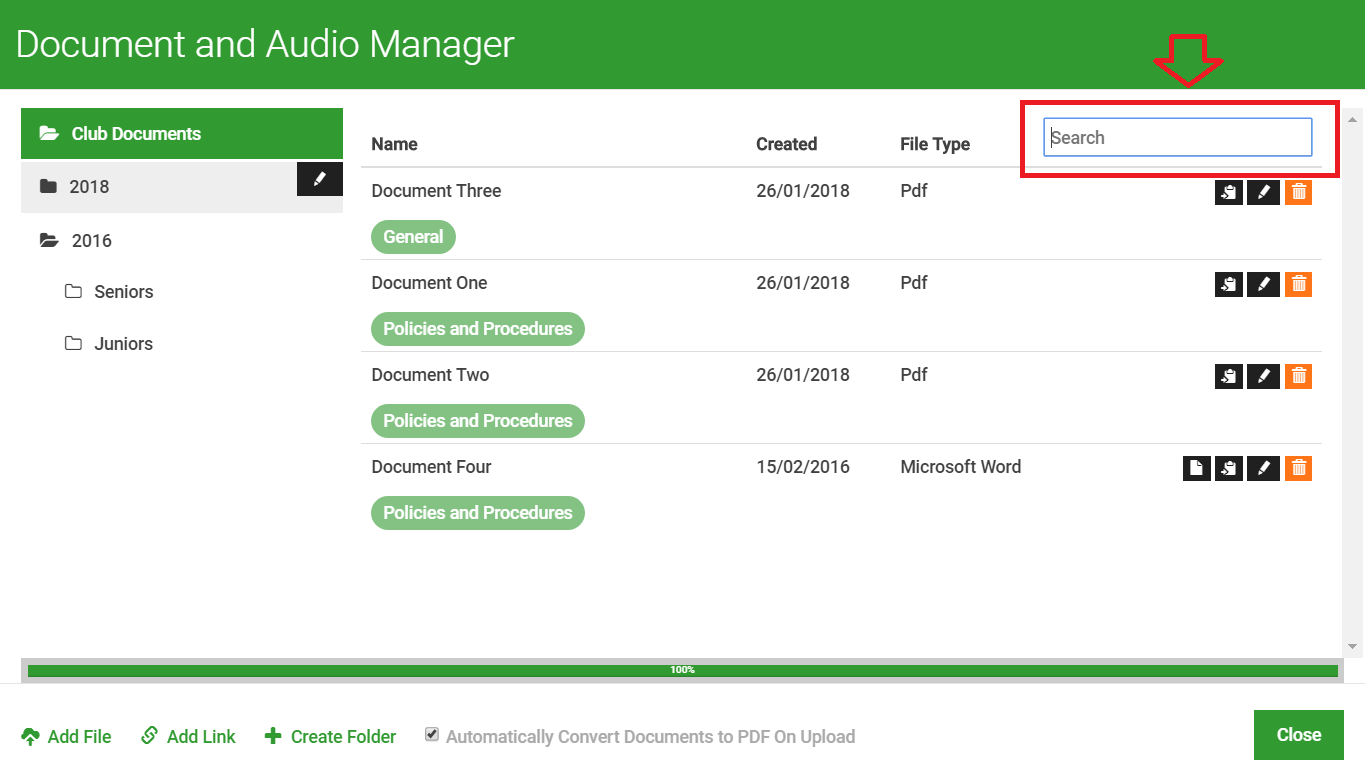 3. Type the document name or keyword you want to locate: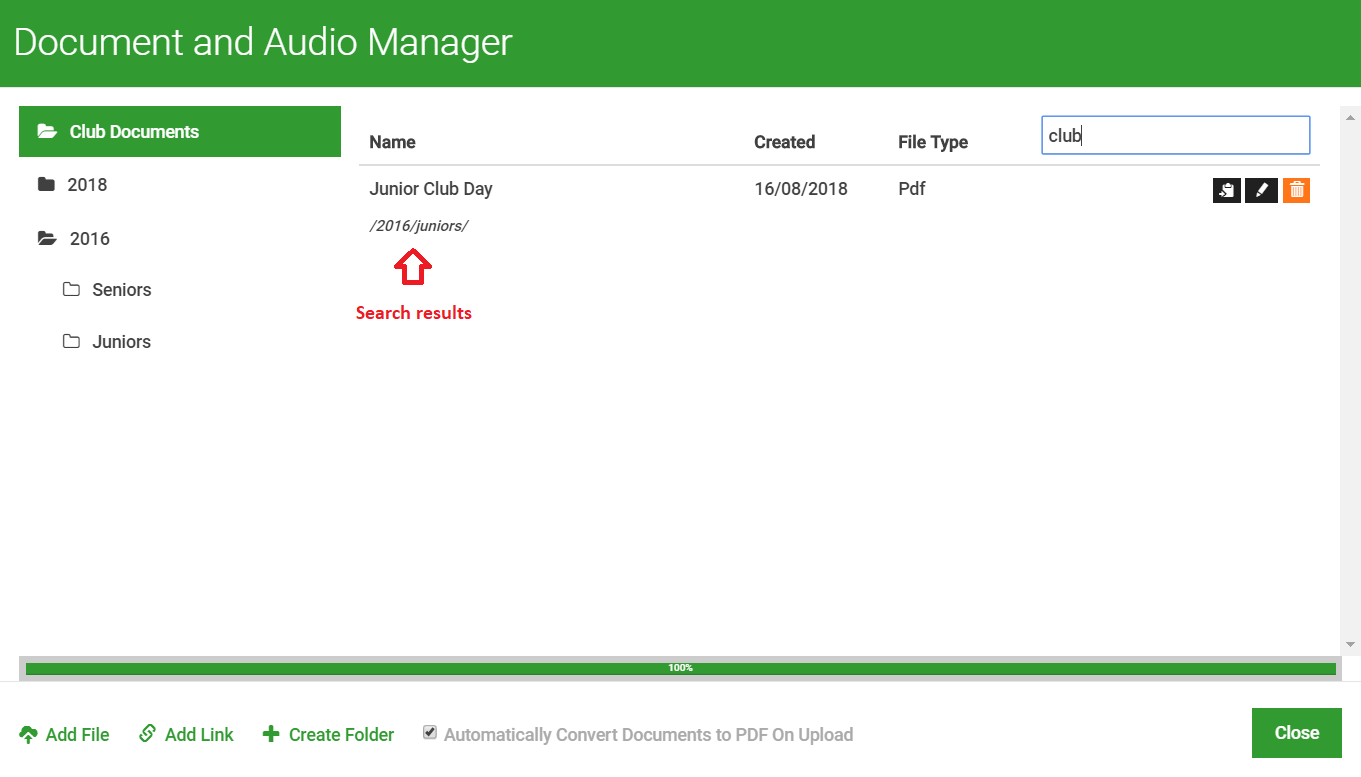 The search results will be displayed as you type, along with the folder path where each file is located.
Category Search
Searching for a category is carried out in the same fashion. Type the category of documents in the Search box, and a list of documents with a matching category name will be displayed: