You can search for documents based on name, keyword or category. Navigate to the documents and media modal by clicking on Site Settings > Documents and Media. Alternatively you can click on the Documents and Media tile from the dashboard.
Click search and type the document name or keyword you want to locate.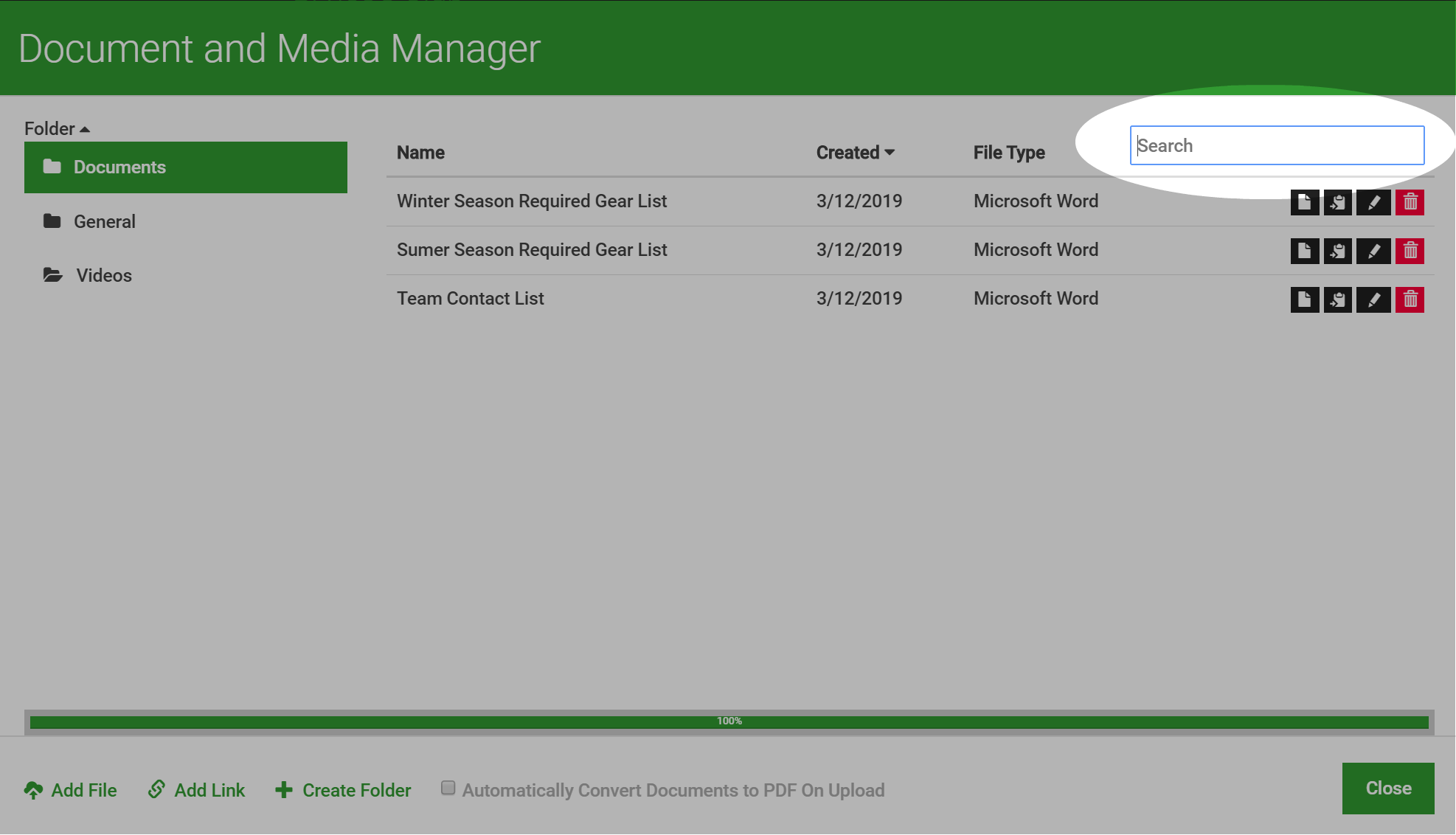 The search results will display as you type as well as the folder path where each file is located.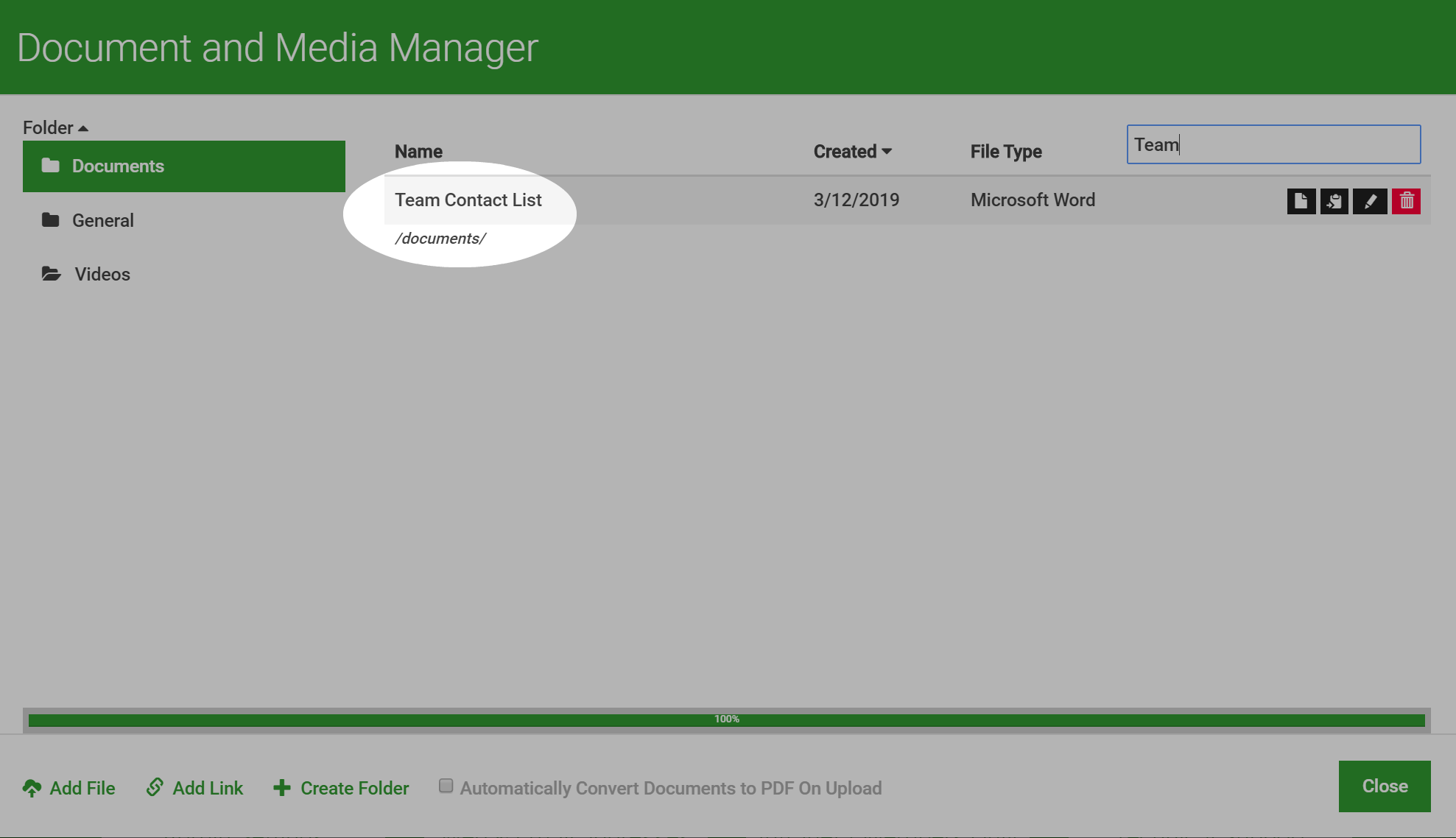 Category Search
Searching for a category is carried out the same as searching for a file. Type the category of documents in the Search box, and a list of documents with a matching category name will be displayed