Document folder functionality
Documents folders can be renamed.
Sub-folders can be moved.
A folder can be deleted.
A document can be dragged and dropped into a different folder
By default document folders appear in alphabetical order.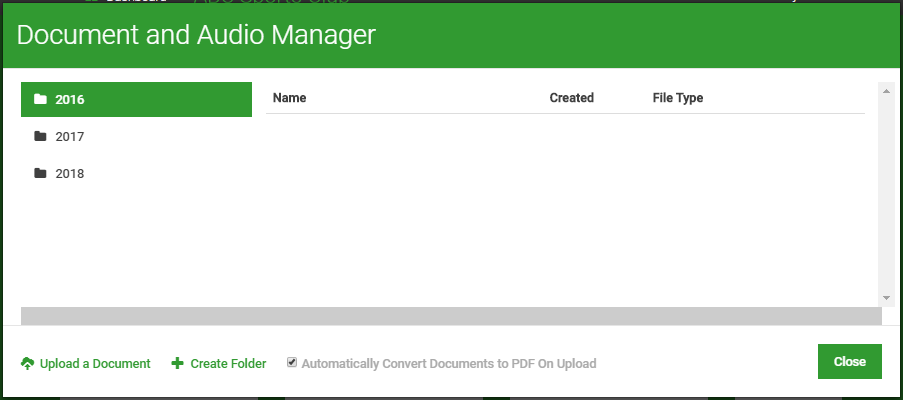 Click on the folder name to expand to see sub-folders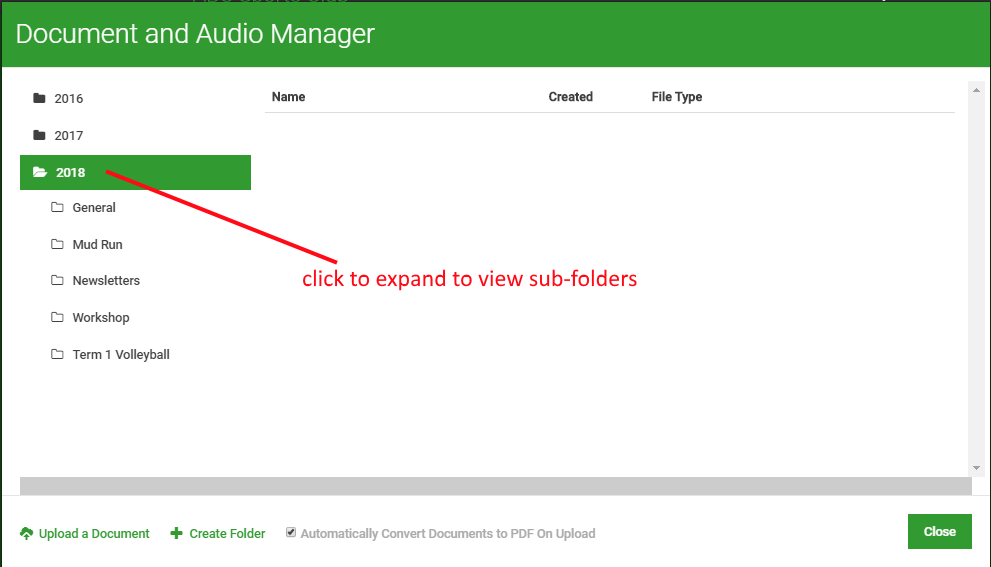 You can rename and delete an existing folder.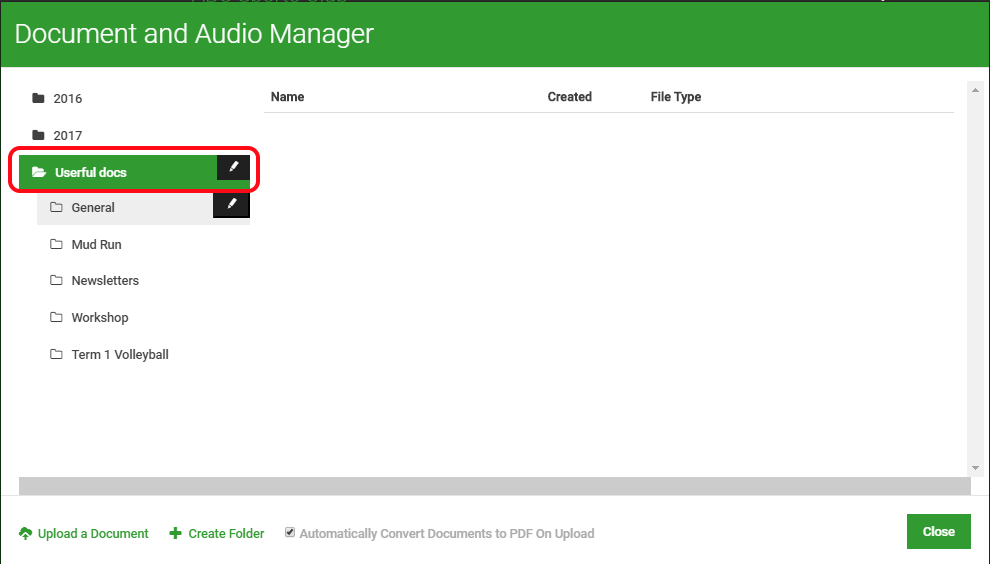 Click the pencil icon beside the folder name to display the options.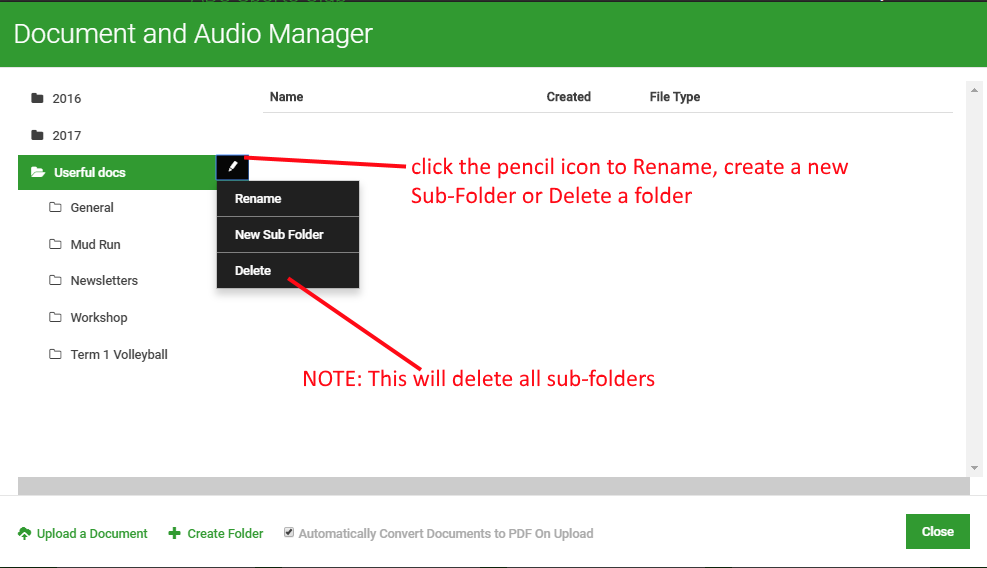 Be careful when deleting folders. When you delete a folder it will also delete all sub-folders within that folder.
Click the pencil icon beside a Sub-Folder to Rename, Move (to a different folder) or Delete