You can send unlimited push notifications to your mobile app from Sporty.co.nz. To learn more about the mobile app that is available for every school and sports club or association in New Zealand and Australia, see www.sportyapp.co.nz
Here's how:
1. The Notices widget is used to create and send push notifications. Therefore, add the Notices widget to any position on any page of your website on the Sporty family. Note that you can use a hidden page if you do not want the Notices widget to be publicly visible on your site, and your push notification will still be sent.
To add the Notices widget login to your site and click ADD CONTENT , then select the widget Notices (with opt-in email)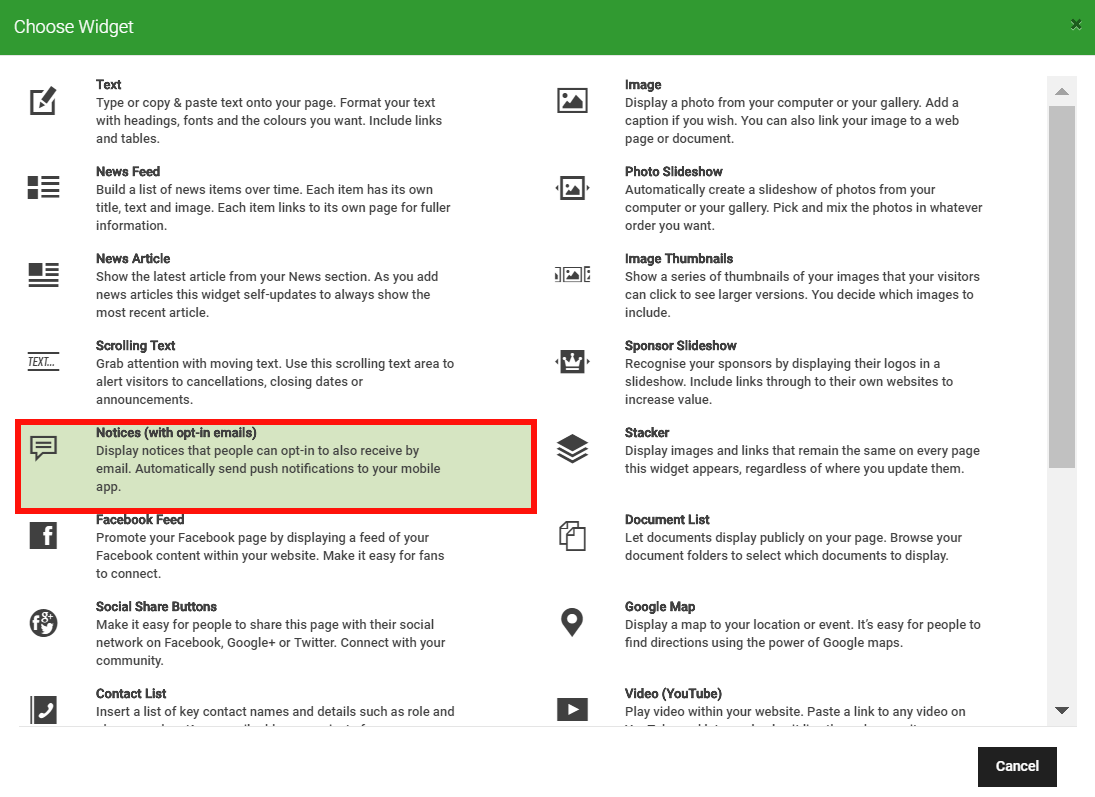 2. This will display the Notices widget on your page:

3. Type the text you want displayed in your notification and Save your changes.
4. To send your text as a push notification to your mobile app (and also as an email to anyone who has opted in with their email address), click into the settings cog...

...then click the Send Notices button...

...or you can click the green Send or Manage Notices button at the bottom of the Notices widget. This lets you edit the text and send the Notice from this pop-up.
Your Notice will be sent as an email to anyone who has opted in and also sent as a Push Notification to everyone who has installed your mobile app.
From this same area you can see the History tab that displays all Notices sent. You can delete a Notice from the History tab and this will delete that Notice from everyone's mobile app.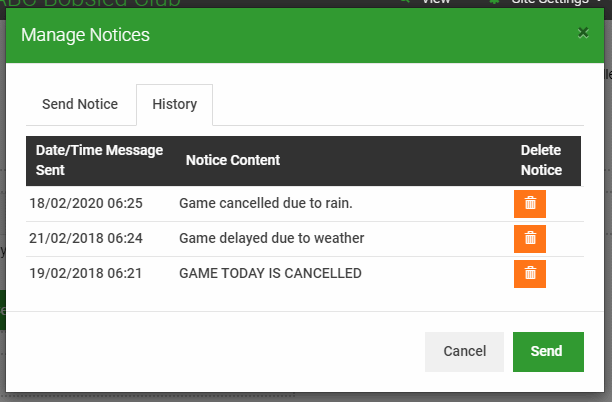 NOTE: If you are trying to send a Notice that has too many links or text that has too many characters, then it will not be sent as a push notification but will still be sent as an email. In such instances, you will see the message below.