You can invite people to become administrators so that they can help manage the website and registrant databases. You can assign them levels of access, so that they can only access what is necessary for them. 
First, navigate to Dashboard, then Admin Settings.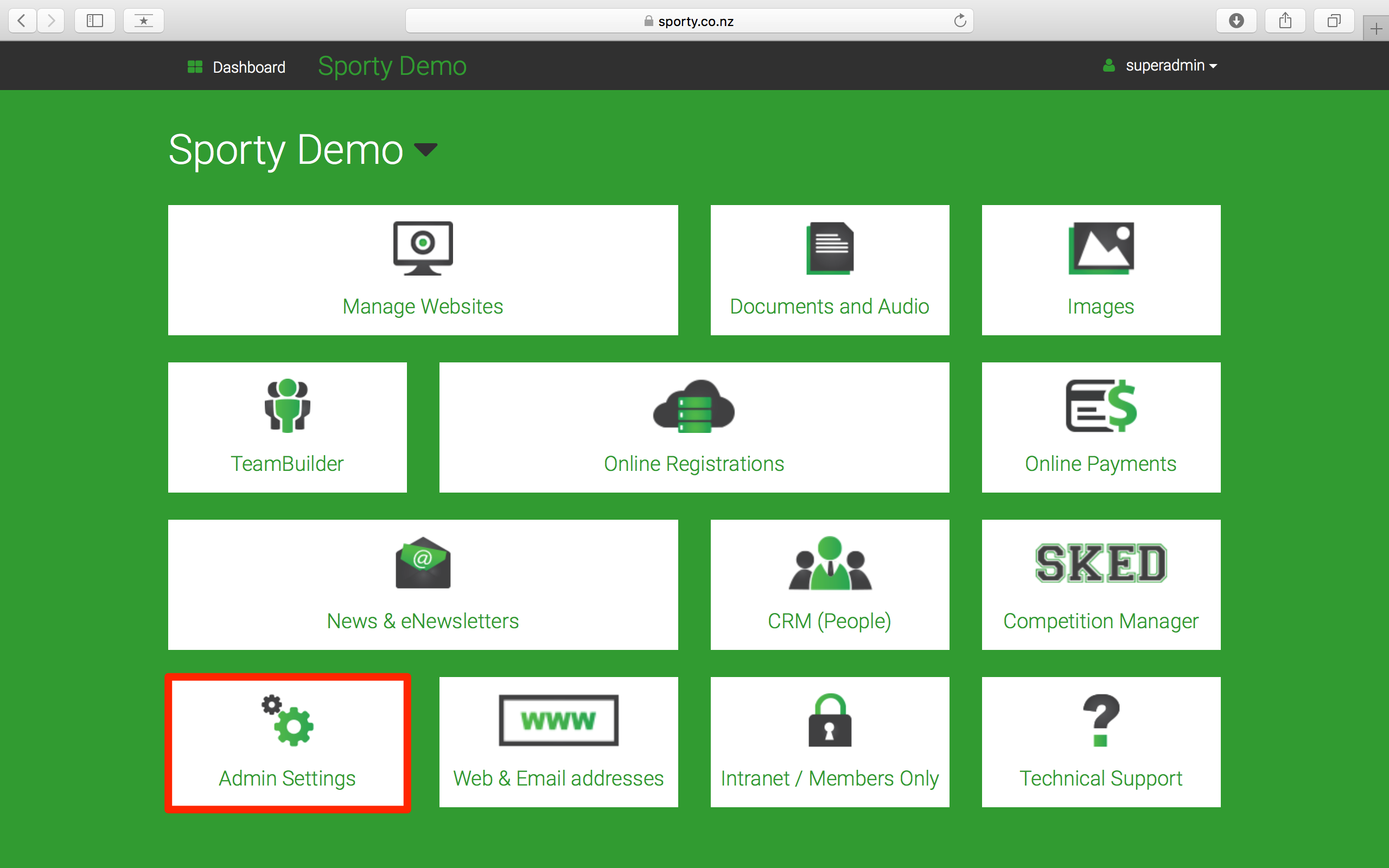 Next, click on Login and Access Control and select 'Invite New User'.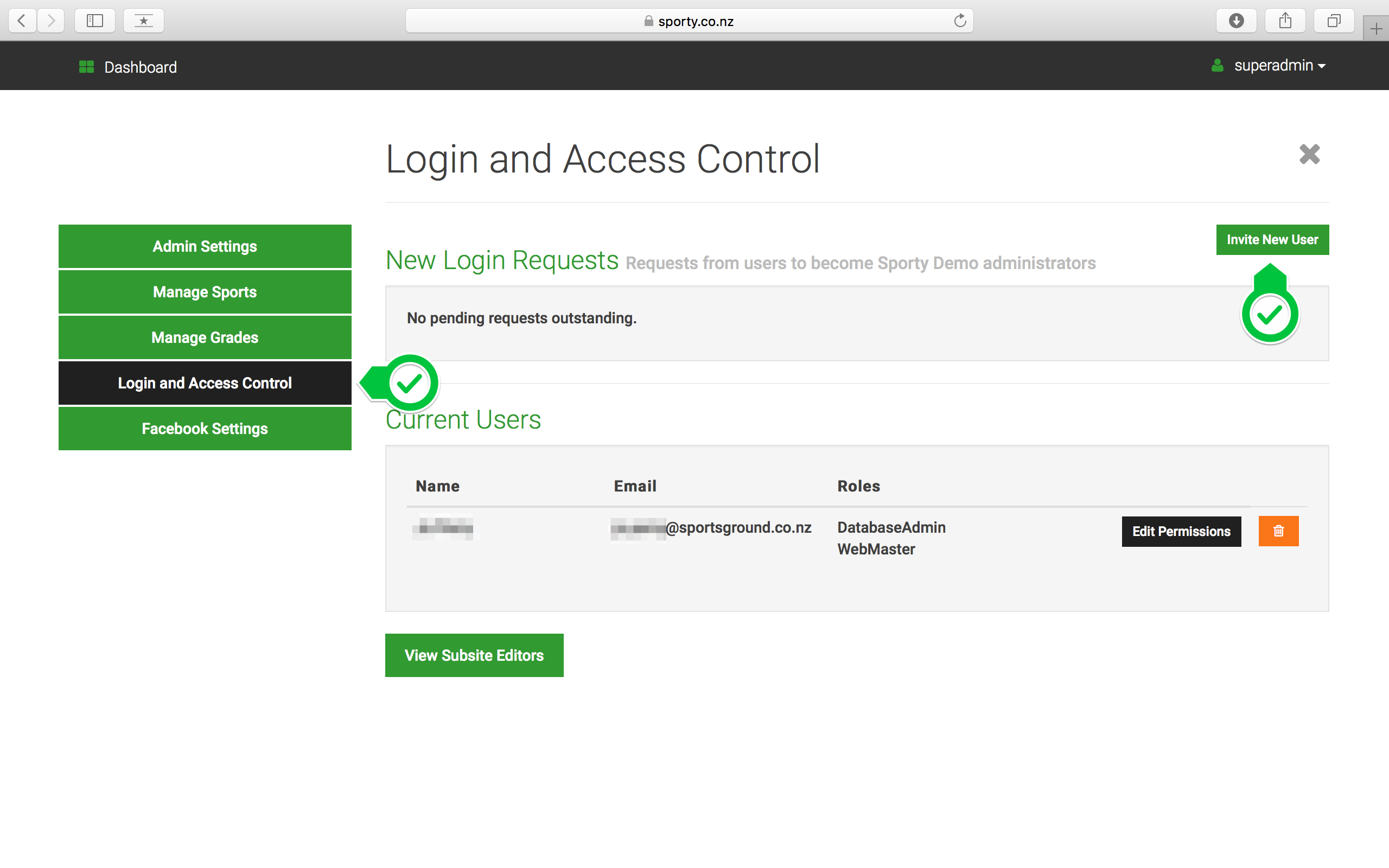 Input the users personal details, then scroll down the page to edit the user's permissions.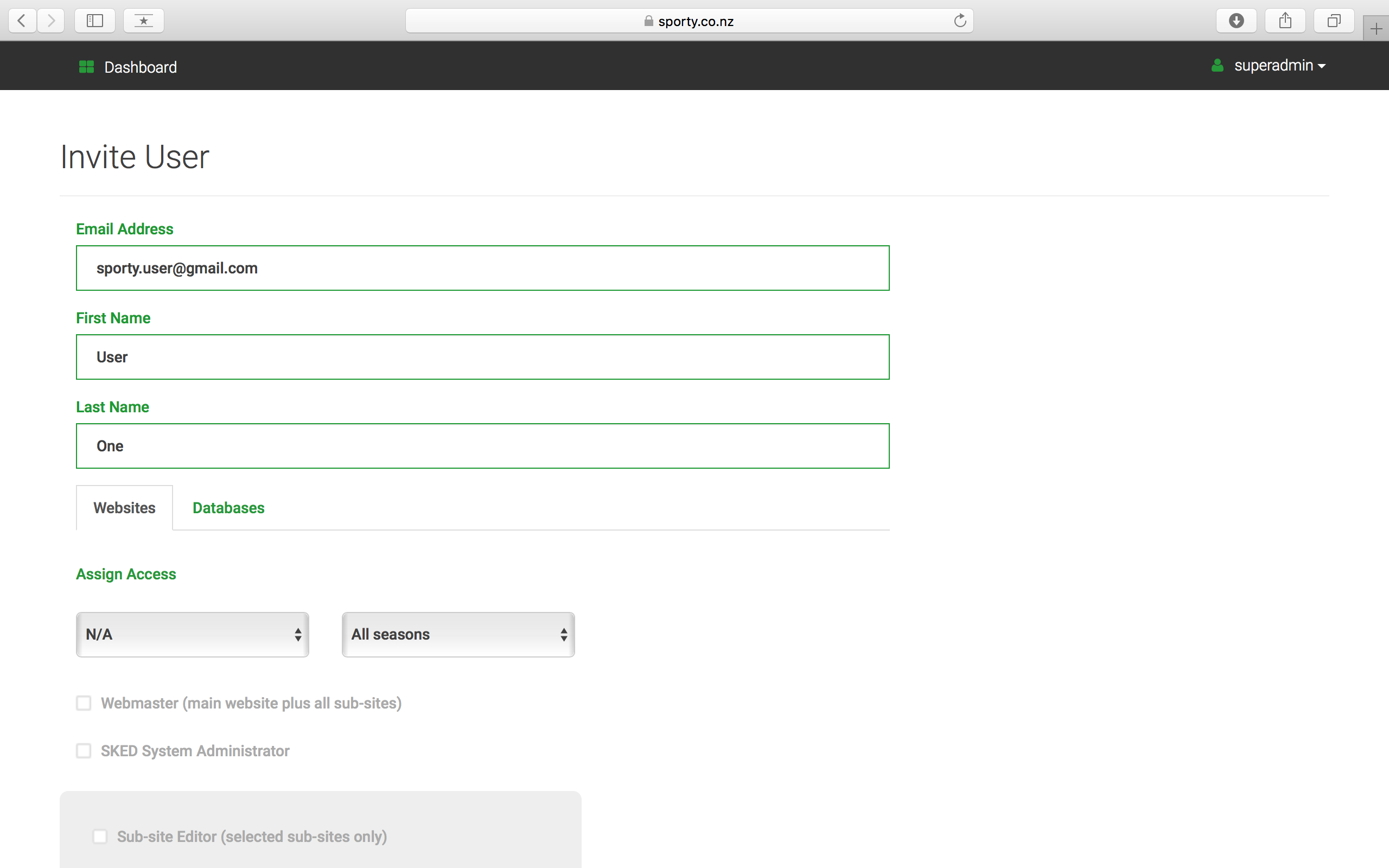 Here you can change what pages this user will have administrator access over. There are two tabs Websites and Databases. Once you've set the users details and what sites and databases they have access to, click Send Invite.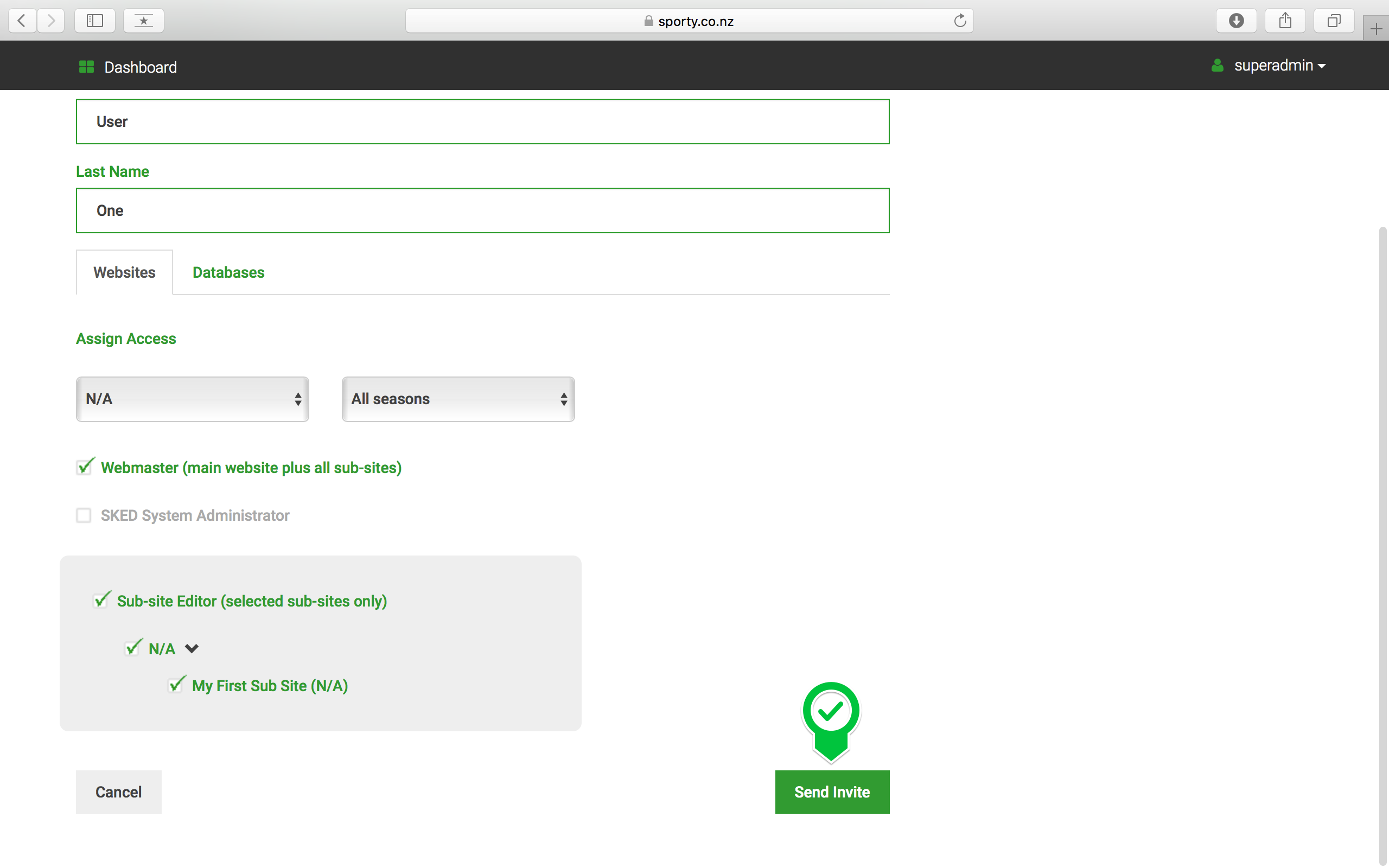 The user will now appear under the Current Users section in Login and Access Control. 
For more help, view the video below: