You can invite people to become administrators so that they can help manage your website and/or registrant databases. You can assign different levels of access if you wish, so that people can only access what they need.
Navigate to Dashboard > Admin Settings.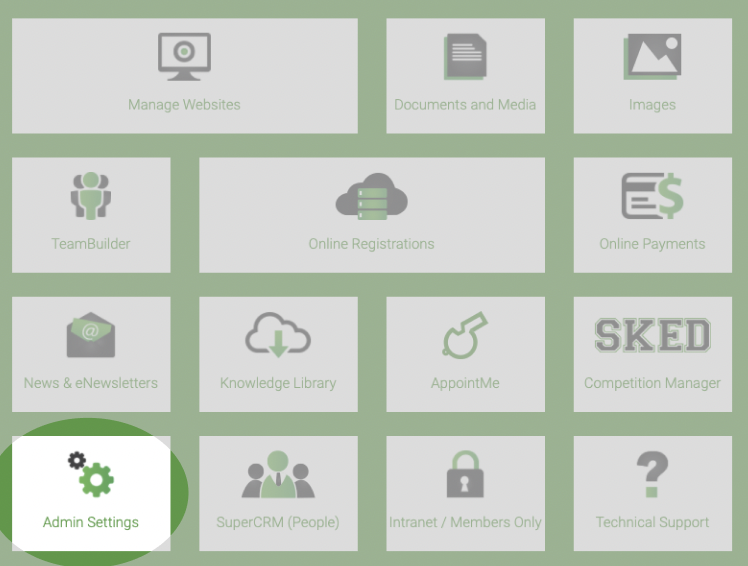 Next, click on Login and Access Control. This will show you who already has administrator access for your organisation. To invite a user to become an administrator and set their privileges, click Invite New User.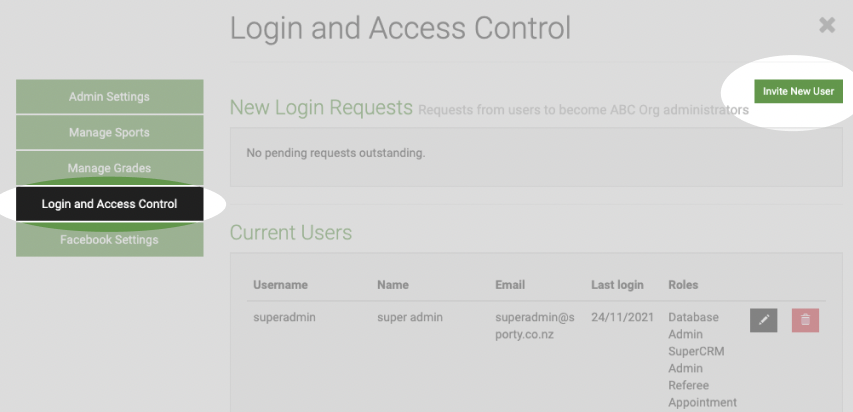 Enter the person's email address and name, then scroll down the page to set their level of access.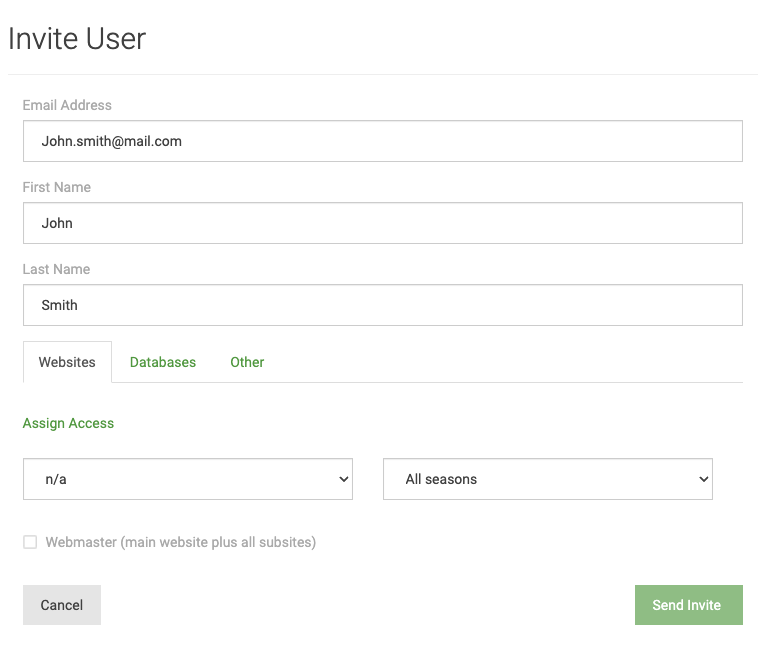 You can decide what level of access someone should have, up to equal your own level of access.
Note: Access is controlled within two tabs: 'Websites' and 'Databases'.

If you have SuperCRM Member Manager enabled, there will be three tabs: 'Websites', 'Databases', and 'Other'.
For a detailed description of what people can do with different levels of access, please refer to
this support article
.
Once you've set whatever access level you want the new administrator to have, click Send Invite. The system will automatically send them an email with instructions and a link they can click to complete the setup of their own login.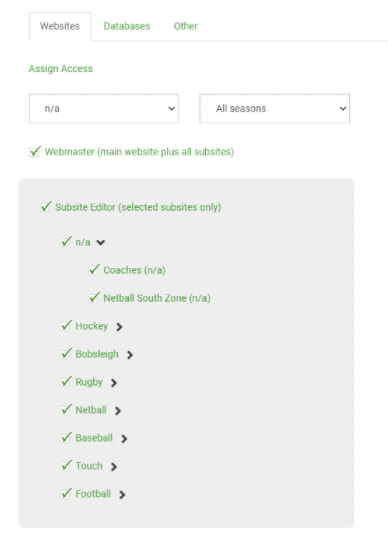 For website administrators who have SuperCRM Member Manager license against their own username and would like to invite another administrator to have access to SuperCRM Member Manager, they will need to select the other tab. You can then check on the SuperCRM Administrator and select Send Invite.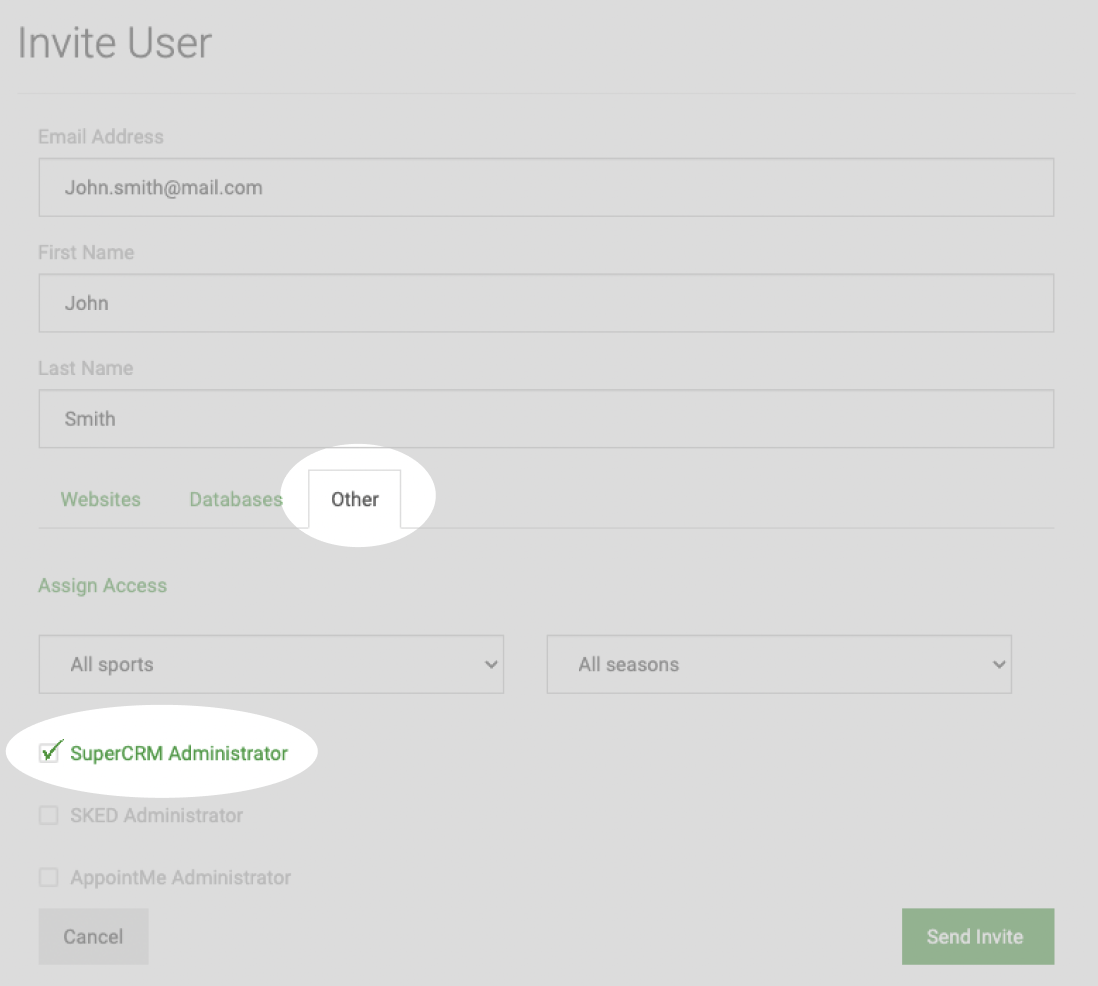 The new administrator will now appear in the list of Current Users in your Login and Access Control area. Notice that the user appears with an i icon next to their name. This means they have not yet accepted the email invite.

Note: To give a user access to SuperCRM Member Manager, they must have Webmaster and Database Admin permissions selected.


Clubs on the free plan have access to two administrator licenses. VIPs have access to unlimited licenses.