Getting Access
First, register using an online form to your Association (e.g. Rugby Referee Association, Netball Centre, or Football Federation)
You will be sent the three below emails:
Registration confirmation
Access email
Invitation to complete e-learning (Rugby only)
Your access email will require you to do one of three things depending on your user rights:
If you are a new user: Click on a link to set your password to login
If you are an existing user: Login
If you are an existing user with multiple logins: Click the link in the email and then
login
Logging In
Go to https://sporty.co.nz/appointme.
Enter your username as provided in the email you received, and the password you have set.
If you are a new user, and do not have access to any other Sporty sites, you will be directed straight
to the officials management area.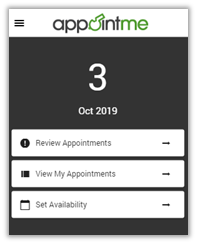 If you have access to other Sporty sites, and you are not automatically redirected to the appointment management screen, simply select your association from the Change Organisation dropdown, then tap the AppointMe tile.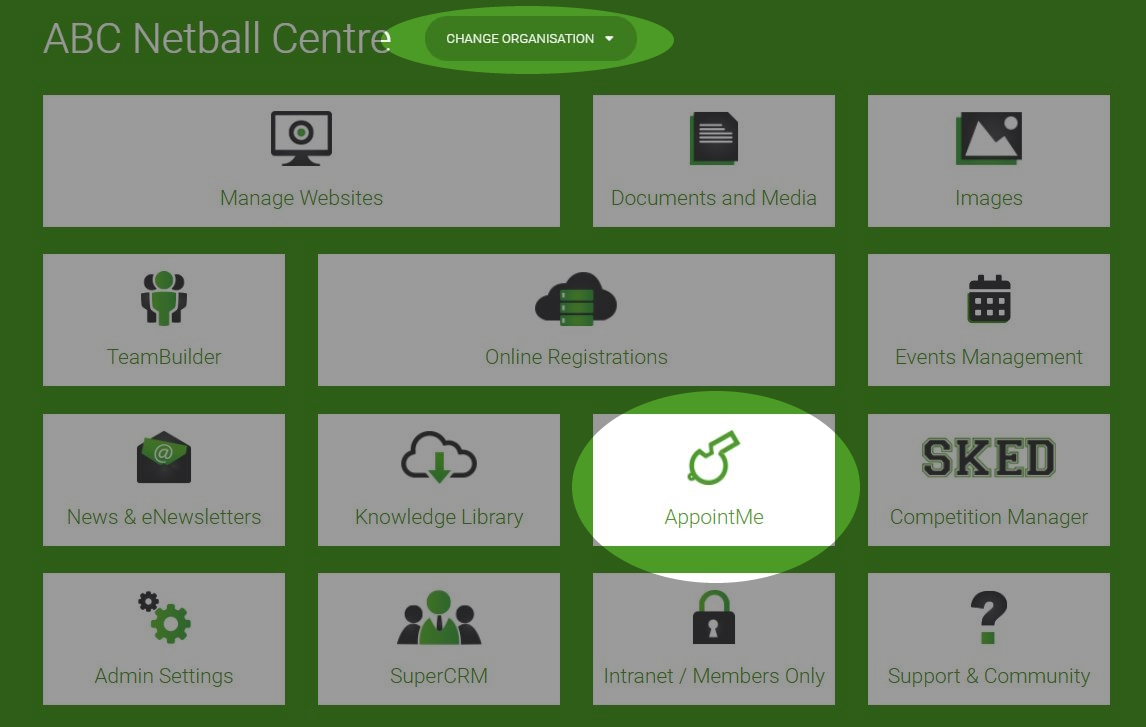 The Log In Screen
Officials should NEVER use the "Register Here" link on the login screen to try to gain access.
Registering here will not provide you with special official permissions.