The first thing you need to do is let your Appointments Officer know when you are available to referee fixtures. You can change this at any time during the season if your availability changes.
Tap Set Availability to open the calendar view.
Tap a date to set your availability for that date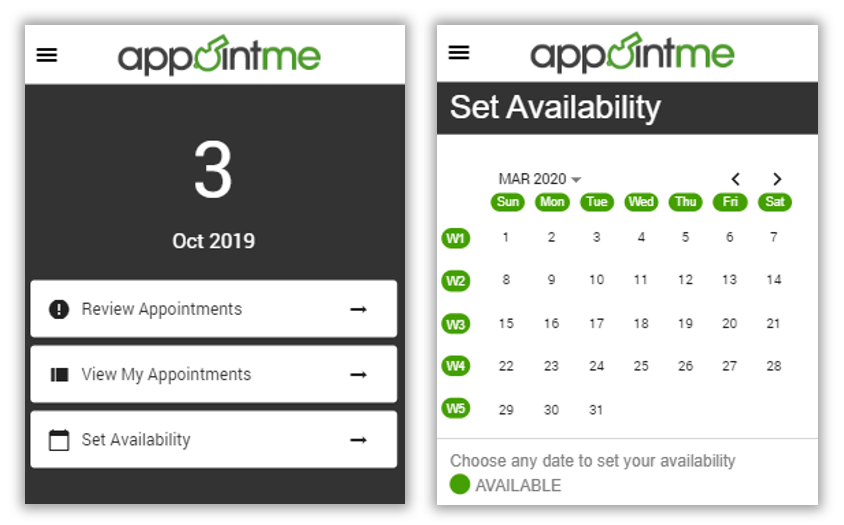 Now tap the checkbox to indicate the time period you are available.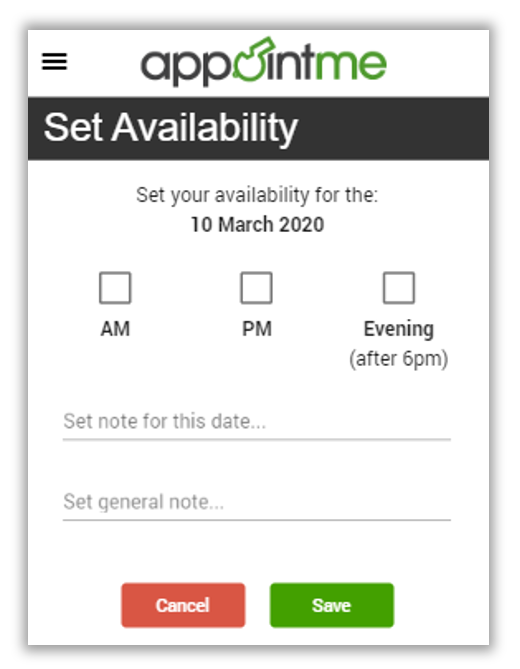 If you need to, you can add a note for this date that you want the Appointments Officer to be aware of. You can also add a general note for the Appointments Officer, which will appear whenever they assign you to any fixture, irrespective of the date.
Tap Save to confirm your availability. The date will be highlighted in green to indicate you are available.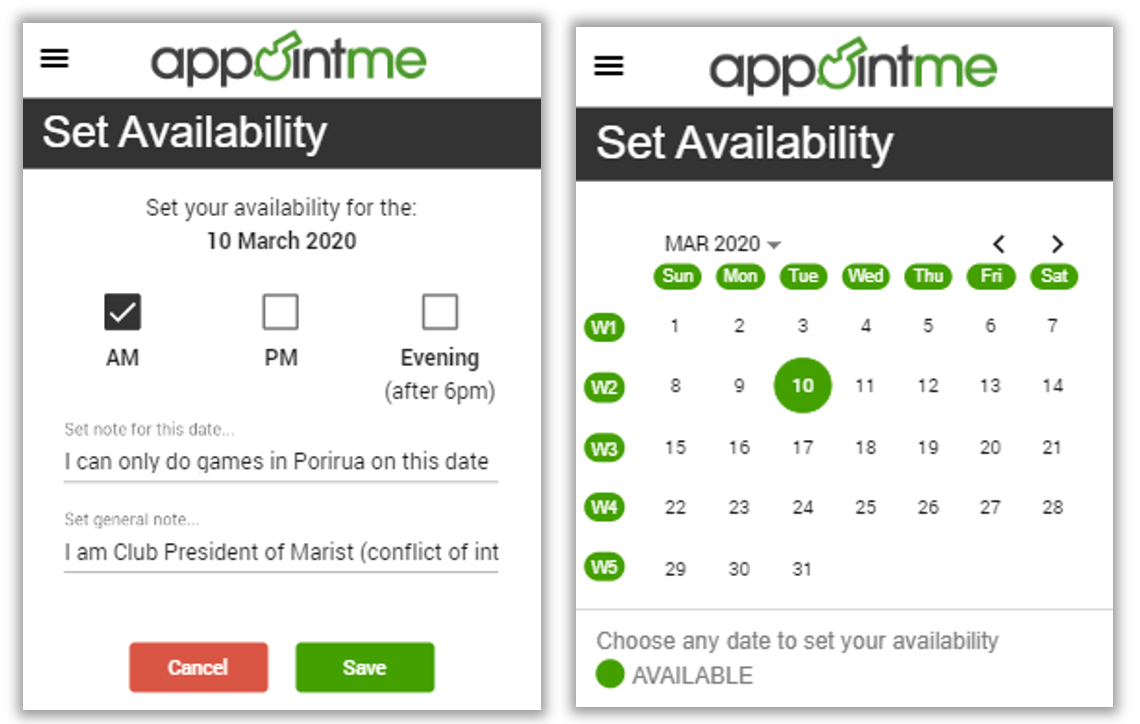 You can quickly set availability for a specific day of the month, or a whole week within the month by tapping the green header icons (eg Sat or W2). The modal to set your time availability will appear with all dates selected.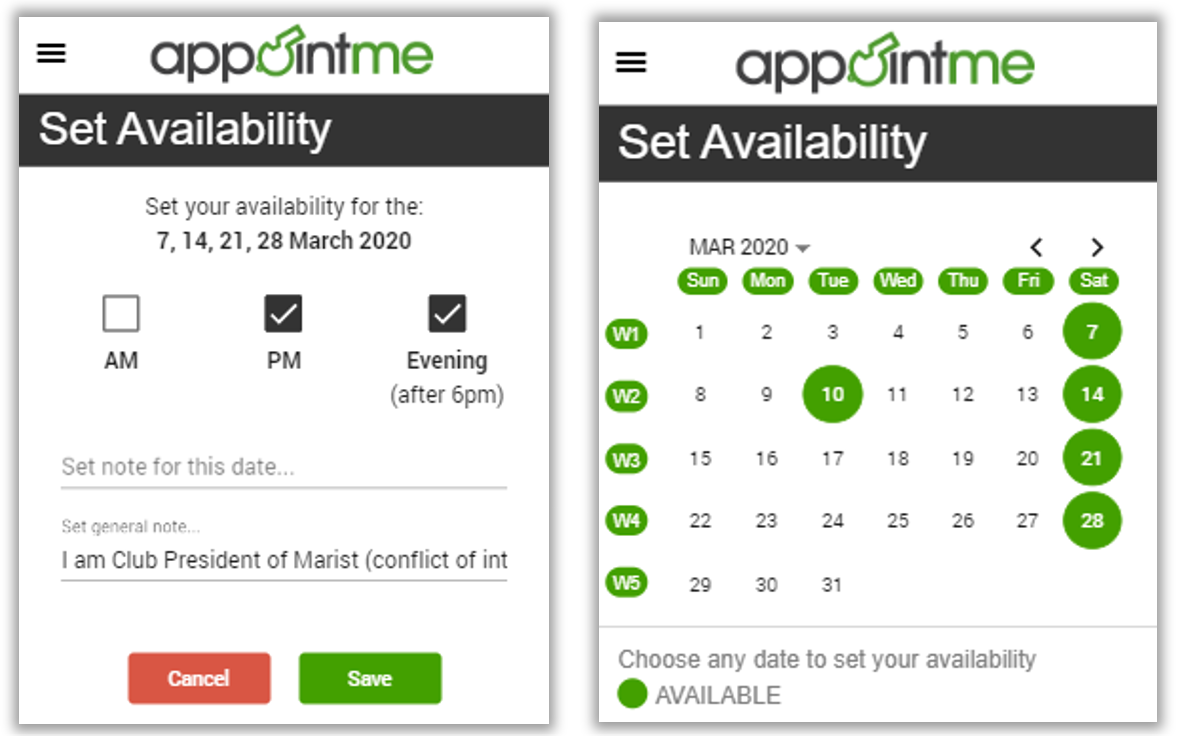 To change your availability from Available to Unavailable, just tap the green date, uncheck the time period, and then tap Save. The date will no longer be highlighted, indicating you are unavailable.