Google Site Verification is the process of proving that you own the site that you claim to own. Google needs to confirm ownership because once you are verified for a site, then you have access to its private Google Search data, and can affect how Google Search crawls the site.
There are a number of ways that you can verify your ownership of a site with Google. Start by logging into Google Search Console and select or add the property (domain) that you wish to verify. Select the HTML tag method of site verification, then copy the code provided. Now paste the code into a text editor such as Notepad or MS Word, so that you can highlight and copy just the content code characters that appear after the text content=" from within the screen shot below.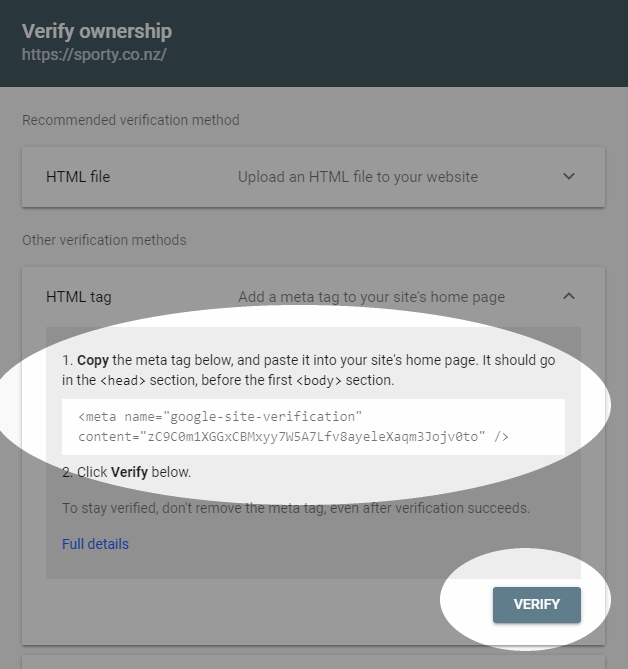 Now login to your site on the Sporty platform and go to Site Settings from the top of your website, and click the SEO and Analytics menu item. Paste your HTML tag code characters you copied from Google into the field named Google Site Verification Content and click the Save button. Then return to your Google Console and click the Verify button for Google to verify your site.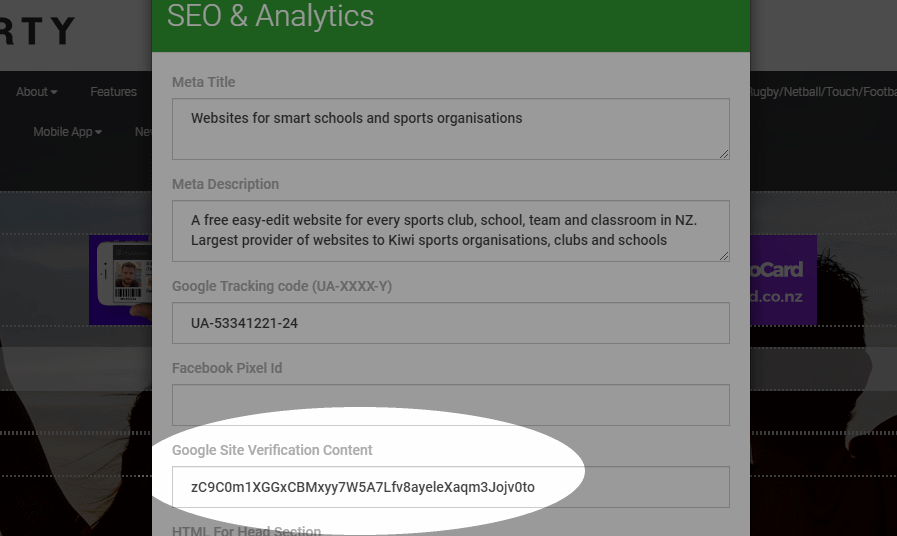 Note that if you have your own custom domain name (E.g. your-name.com) then there are other verification methods offered to you by Google, such as setting a DNS record with your Name Server Host (normally the same organisation that is your domain name registrar).