If you have online payments enabled on your Sporty site through Sport$pay, you can add multiple products and make any of them mandatory. This enables you to add products such as mandatory administration fees to your forms.
To make a product mandatory:
1. Click to edit your form
2. Scroll to the bottom of your form to the Products section (note: this section will not be visible unless you have enabled online payments on your Sporty site through Sport$pay).
3. Add your Products, with the mandatory product first.
4. Click the Edit (pencil) icon next to the Product you wish to make mandatory, and tick the "Required" checkbox
5. Save Form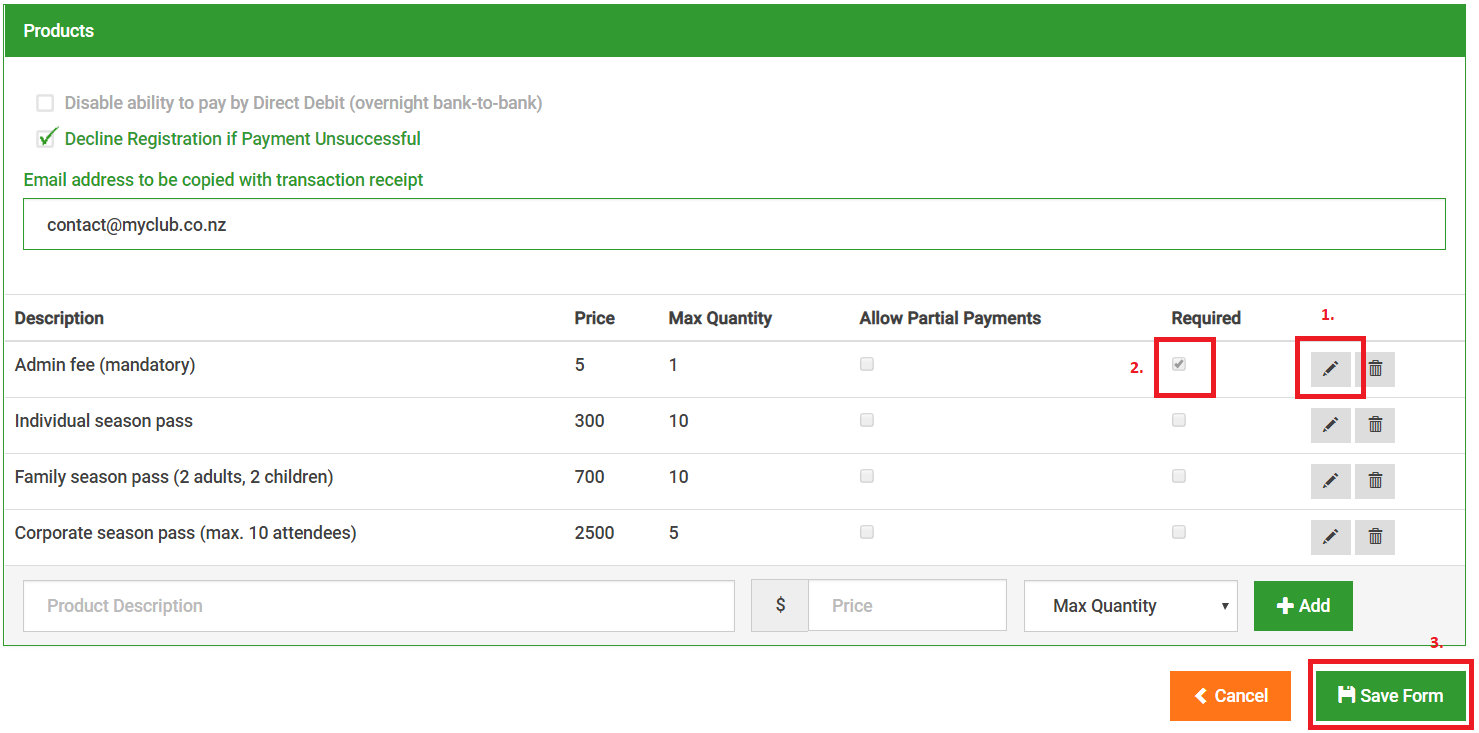 When the person is taken through to the payments screen the mandatory product is automatically added with a quantity of 1:

If the registrant attempts to change this to 0, a warning pop-up is shown advising them that this payment is required.

Related articles: