Some competition organisers require teams or referee's to submit feedback about the game, or nominate the "Player of the Day". This premium feature can be enabled for organisation's using SKED competition management by contacting support@sportsground.com.
Note: there is a charge associated with the set-up, configuration, hosting and maintenance of In App Fixture Reports.
After In App Fixture Reports have been enabled for your organisation, when a team or referee submits thier score for a fixture in the Game Day App, the fixture reports available will appear for submission in the timeline view of the App.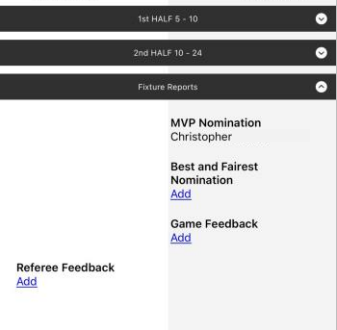 After clicking on each fixture report hyperlink, a team's scorer or referee will be able to submit thier feedback or nominate a player from thier own or oppositions team, depending on the type of fixture report that has been enabled.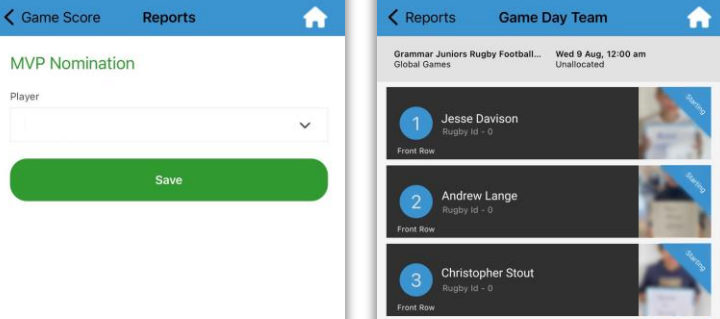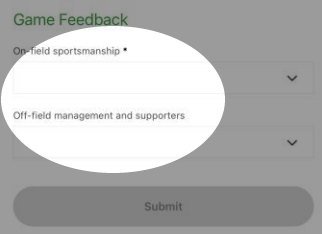 When the fixture report has been submitted, it can be reported on through SKED Game Event Reporting. The options available include a detailed report and a summary report.
Detailed Report: Provides details of the nominations/submissions for every fixture.
Summary Report: Provides a count of reports submitted against a person, or count of feedback rating points across all submissions.
To run these reports:
Select Fixture Report: Detailed or Fixture Report: Summary from the export dropdown options.
Select the form from the Organisation dropdown options
Click Send Report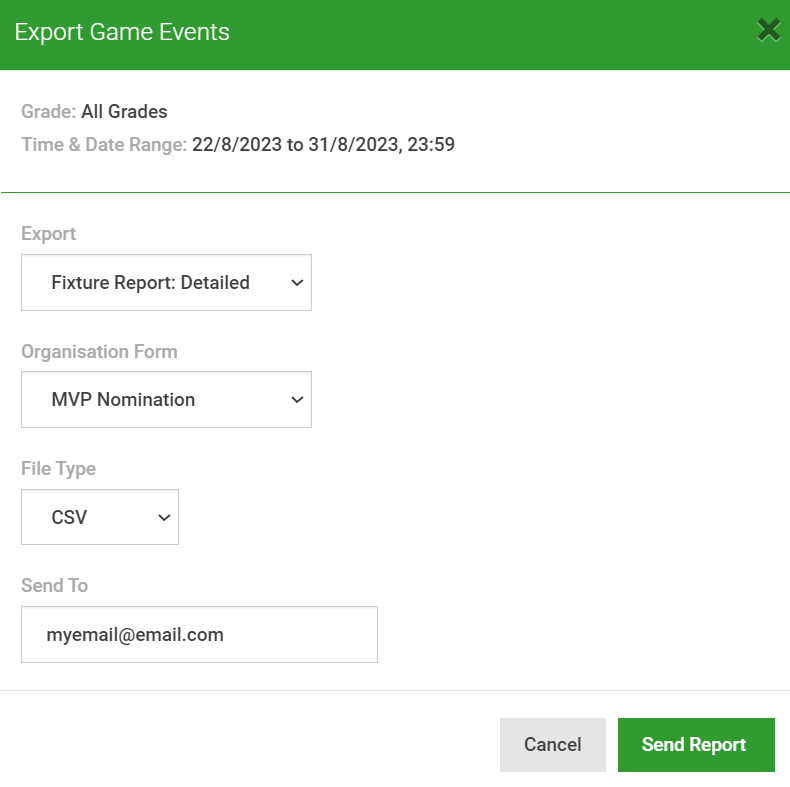 The report will be emailed to you.