When someone is injured at an event, an official records the examining medics' details and on-site medical examination. If a stand-down is required this will be applied to the licence.
Click the three dots menu
Click on Report Inquiry
Record the medics details
The details of the accident
Take a photo of the completed on-site medical examination paperwork
Select if the competitor needs to be stood down
Then press Save to complete the form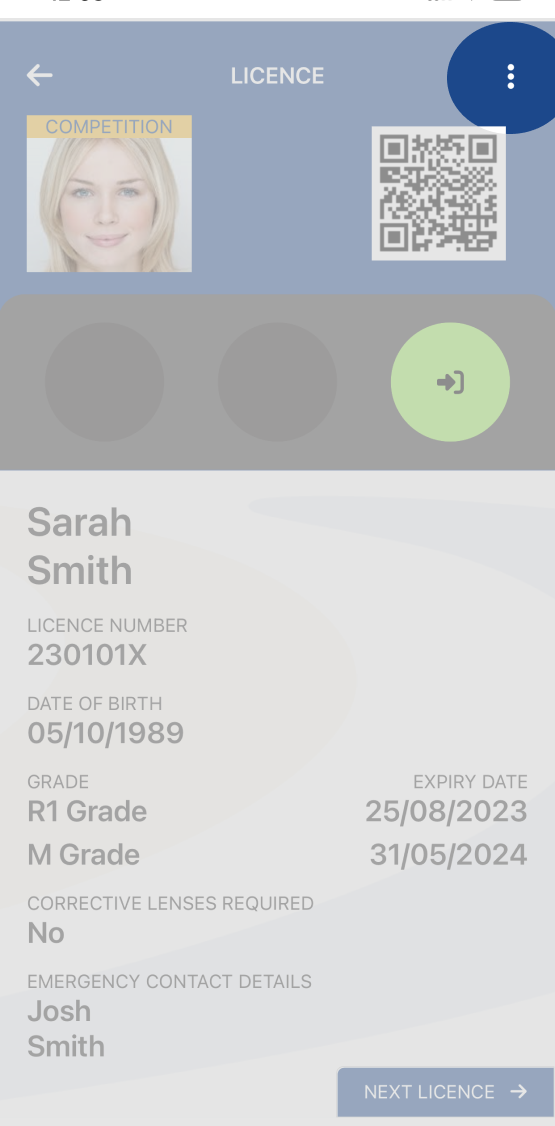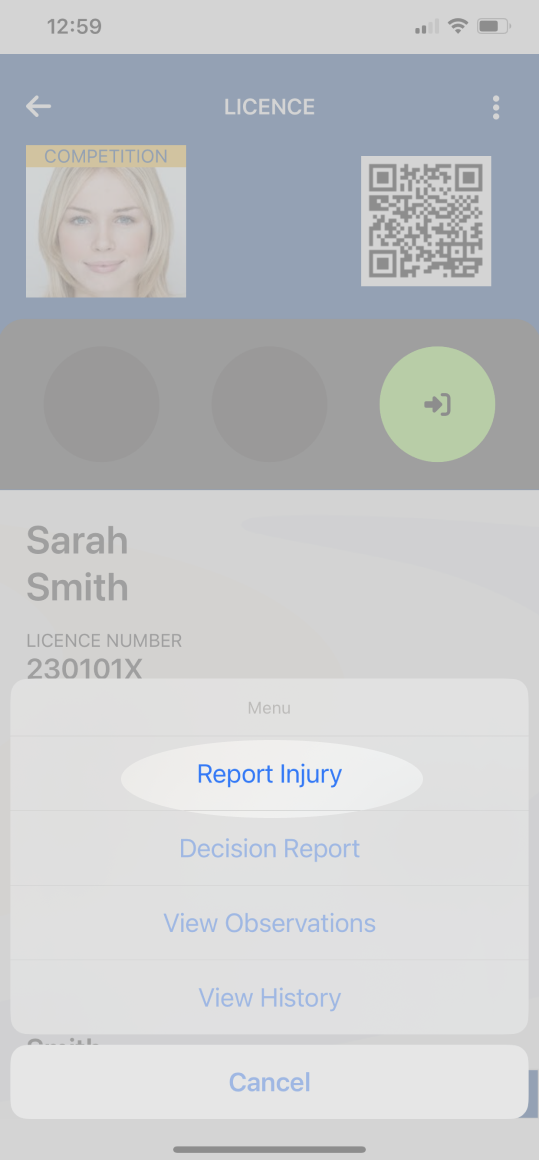 Licence Stand down
If the injured person has been stood down, all their licences will be updated with a red traffic light and ambulance icon. To clear this condition the person will need to complete a medical assessment with their doctor and send it to MotorSport New Zealand. A MotorSport New Zealand Administrator will then review and clear the condition from the licence.