The licences tab is used to apply for or renew your:
The Licences tab will display the names of all of your existing applications, including the status, grade and expiry date. Here you can add a new licence, or renew, upgrade or downgrade an existing licence.
Add a new Licence
To add a new licence, click '+ Licence'.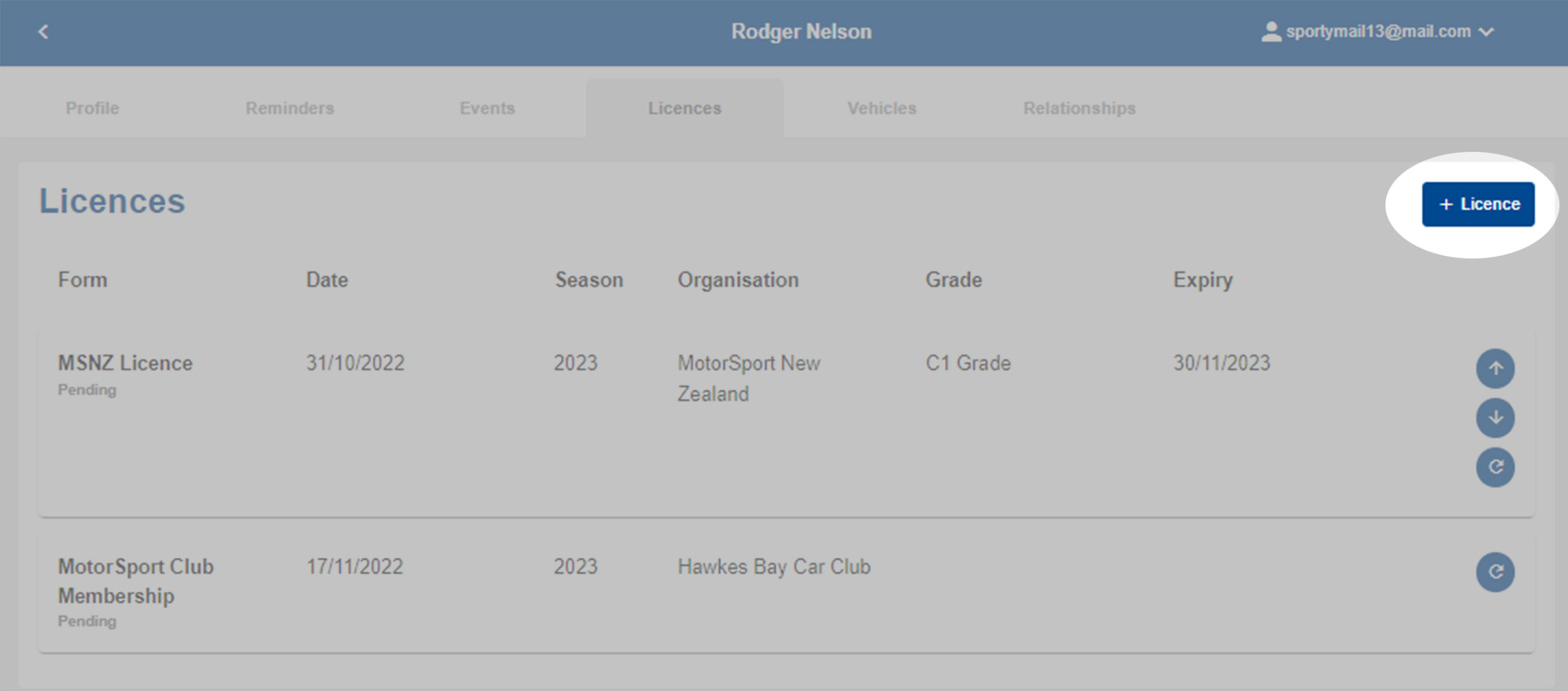 You will then be prompted to select the licence you want to apply for.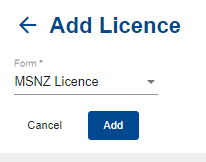 All of your personal details from your profile will auto-complete the application form. Any personal information you complete on your licence will update into your profile.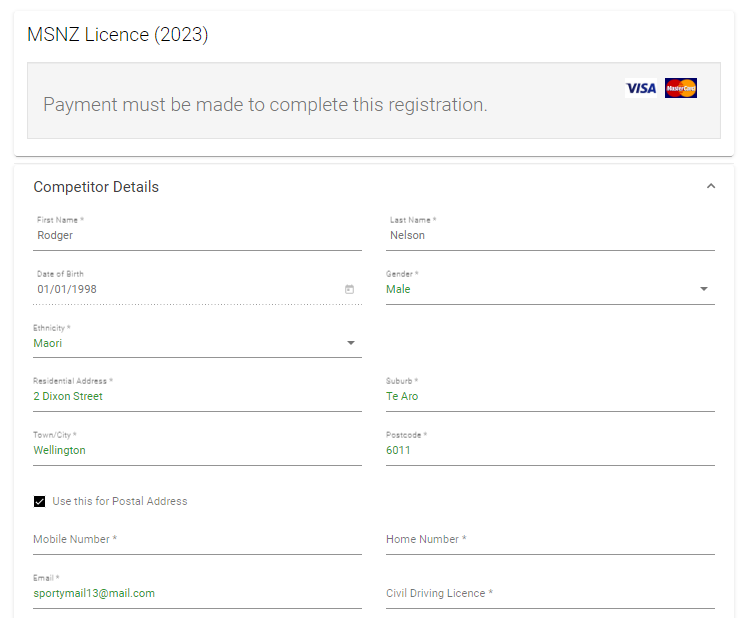 Once the licence is submitted it will be reviewed by MSNZ or a club to approve or decline the application. You will receive an email once approved.
Renew, Upgrade and Downgrade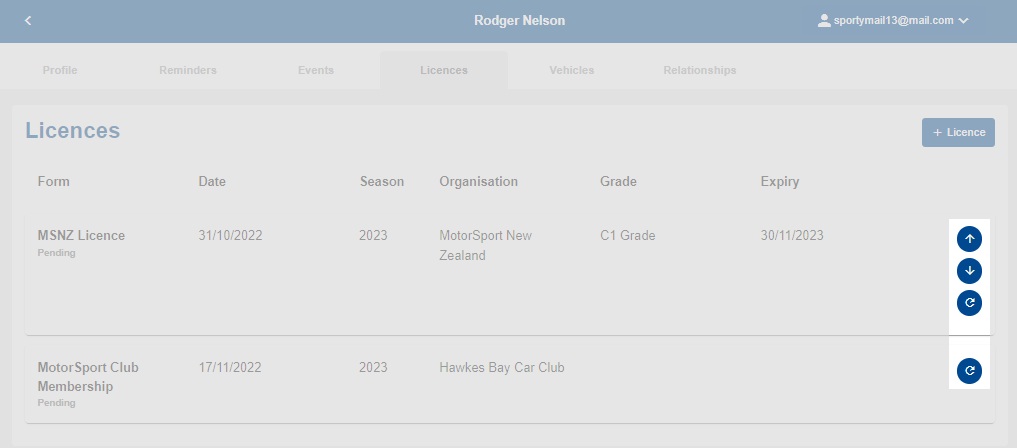 Click the renew icon to copy the previous licence application. Update any relevant information and click Submit. The grade or position fields can not be changed when renewing a licence.
A MSNZ Competition Licence or MSNZ Official Registration can be upgraded or downgraded using the up or down icons. You can now change your grade or position, update any other relevant information, and click Submit.
After submission, the application will be sent to MSNZ or the club to review.