When completing a form as a logged in user, a banner will display on screen to notify that you are logged in. The reason this is displayed is because logged in Sporty administrators have additional options displayed on Online Registration forms.
Question fields that are marked as Admin Only are visible to logged in Sporty users when completing registration forms.
Your registrants will see:

Logged in Administrators will see: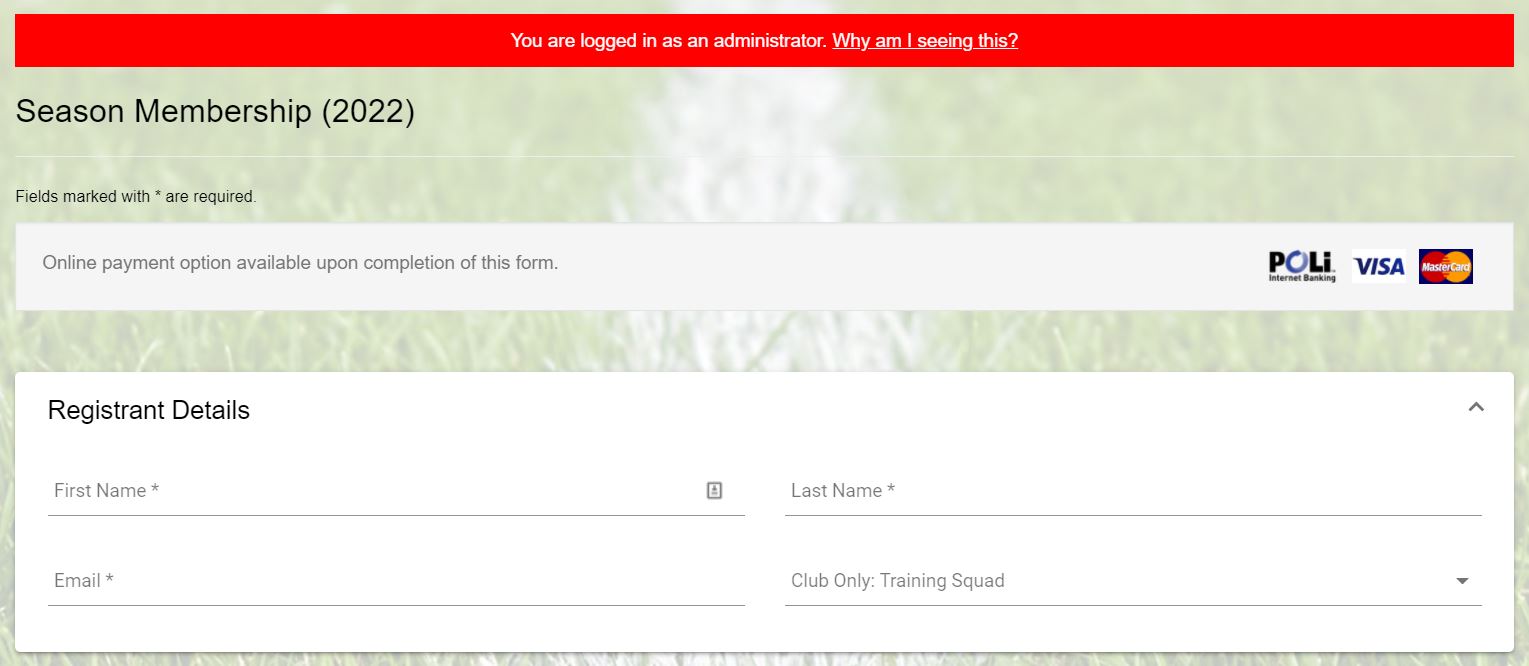 Pay later is displayed as a payment option when completing a registration form that requires payment for non-logged in users.
Your registrants will see: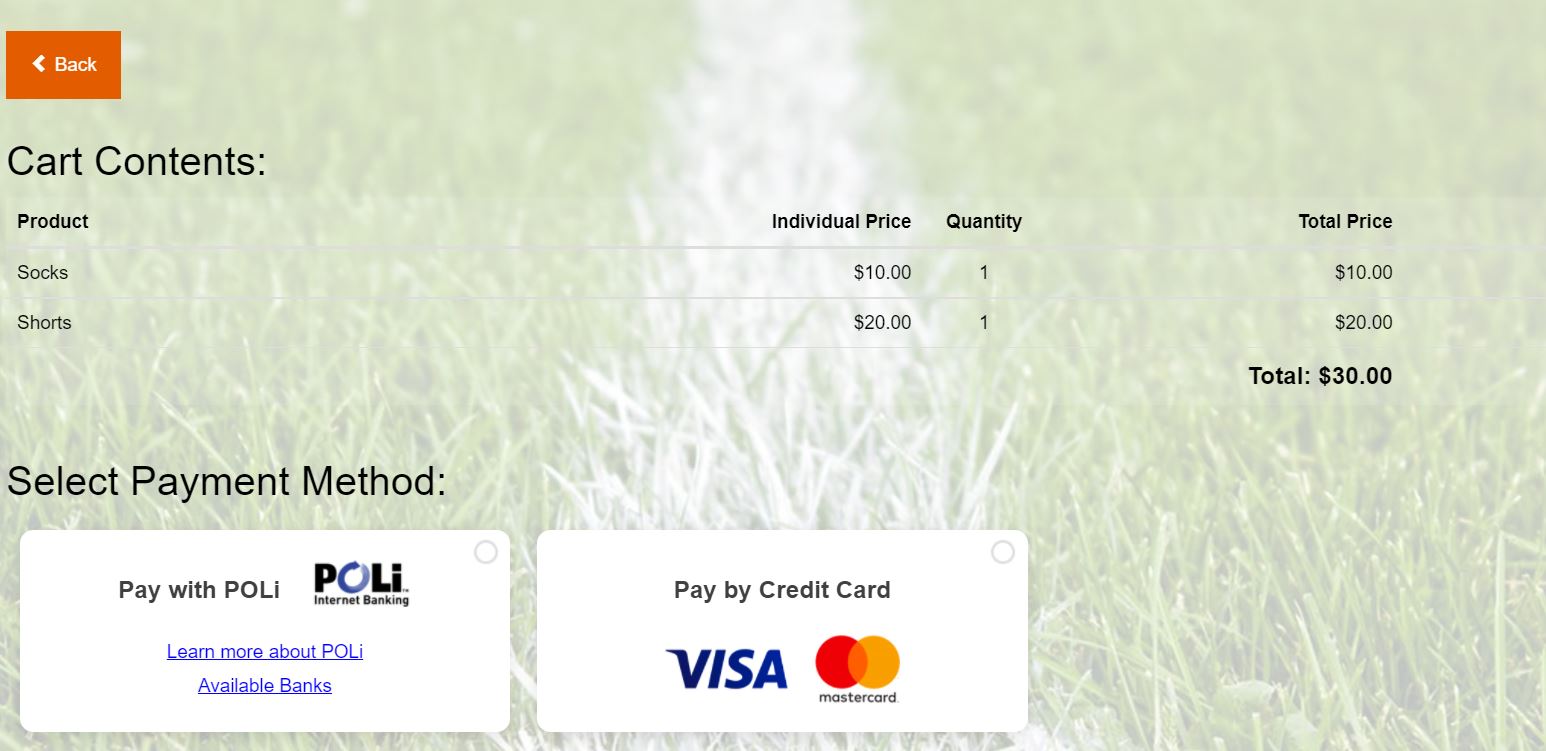 Logged in Administrators will see: