Team admins, scorers and officials can submit a comment at the end of a game when scoring via the Sporty Game Day App.
When a comment is submitted by a team admin/scorer this comment is only visible to the person submitting the score and the SKED administrator. It is not visible to the other team. When a comment is submitted by an official, the comment is only visible to the SKED administrator.
1. How to view comments
a) Official comment
To indicate that there is an comment from an official, the V in Team A V Team B will appear hyperlinked in blue. Click on V to view the comment. If the hyperlink is green this means the game has been scored by the official.

b) Scorer/team admin comment
To indicate a comment has been submitted the hyperlinked team name will appear in blue. Click on team name to view the team comment.

c) View a summary of all comments
From the SKED Draws & Results tab, click Export.

Set the File Type as CSV format.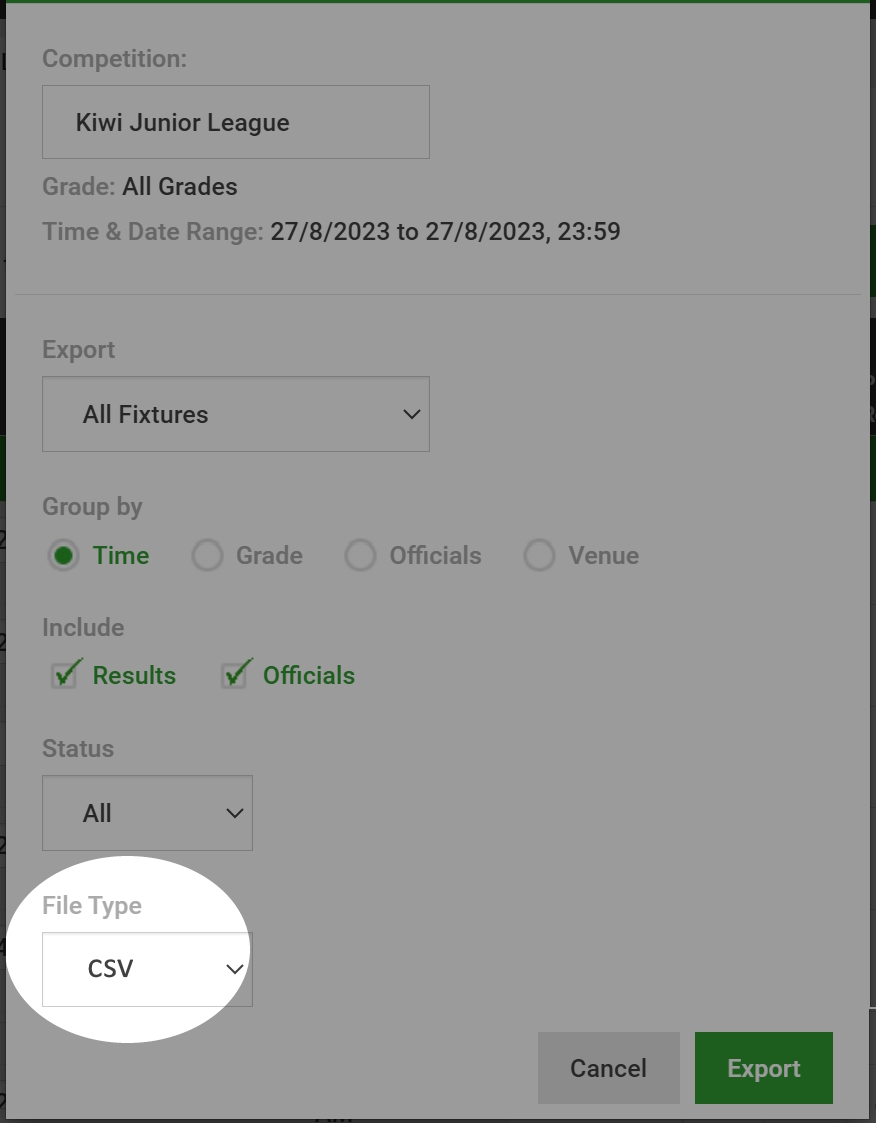 Then simply sort the excel output by the column headings Team 1 Comment, Team 2 Comment. or Official Comment.

2. Softball tiebreakers
For users of the softball game day scoring app, when Game went to tiebreaker is selected upon submitting the final score, the team hyperlink will appear in blue. If the points template W5/L0/L2(tiebreaker) Bonus 1 within 2 (non-tiebreaker) has been selected, points will be awarded accordingly providing both team scorers select Game went to tiebreaker. When only one scorer selects tiebreaker regular win/loss points will be awarded and the score will be contested.