This support article describes how to connect your site on the Sporty platform to Xero. This normally only ever needs to be done once. For more information on how Sporty works with Xero please click here.
There is a once only set-up fee of $95 + GST to enable your Sporty website to connect with Xero. To apply, complete the application form at www.sporty.co.nz/viewform/50467 (New Zealand) or www.sporty.com.au/viewform/91 (Australia). You will be notified by email once your application has been approved and your connection with Xero has been enabled, normally within 2-3 business days.
Once your application to have Xero enabled has been processed, login to Sporty and go to your organisation dashboard by clicking Dashboard at the top left of the page, then click the tile Online Payments.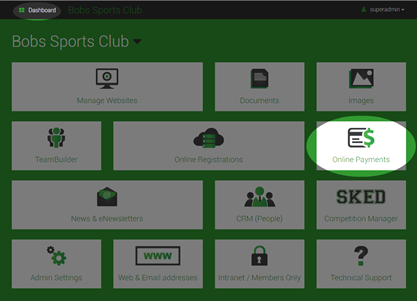 Check that Xero integration is shown as ENABLED.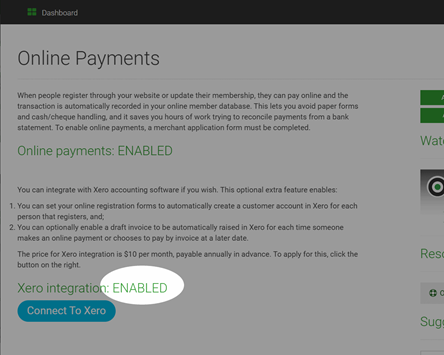 Note: if you received email confirmation that you were enabled for Xero, but this is not shown here, please forward your email to support@sportsground.com and let our Support team know so they can resolve for you.
Click the blue button Connect to Xero.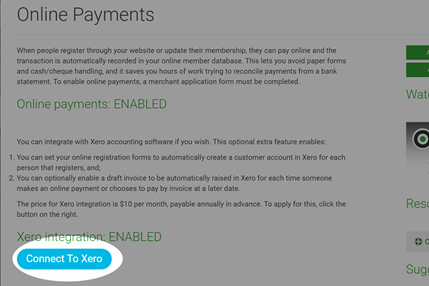 Xero will require you to login.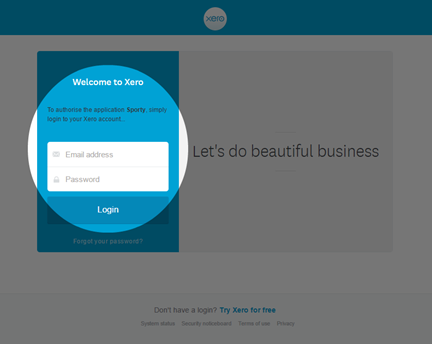 To enable Sporty to create contacts for you in Xero or raise draft invoices for you in Xero, you need to give Sporty access to Xero. Note that for your privacy Xero does not actually share any bank balances or financial information back to Sporty.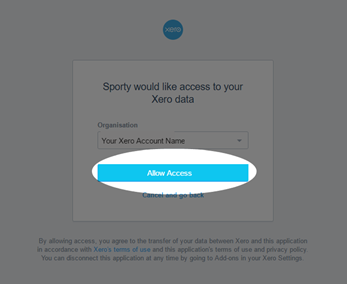 A loading screen will be displayed. Please be patient and wait for Sporty to load. This might take a few minutes.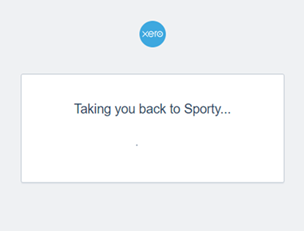 If successful, the Online Payments page in Sporty will now show CONNECTED TO XERO.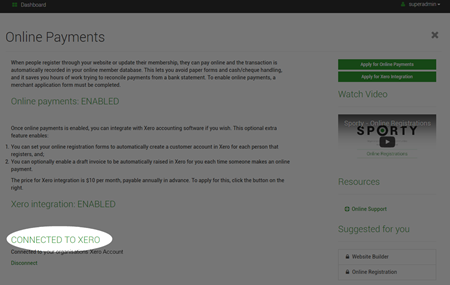 For more information, please visit www.sporty.co.nz/xero or download the full Xero User Guide.