You can add an image, or multiple images, into text boxes, news article or the eNewsletter introductory text.
To do this, click on Dashboard > Images and upload the image into a folder of your choice.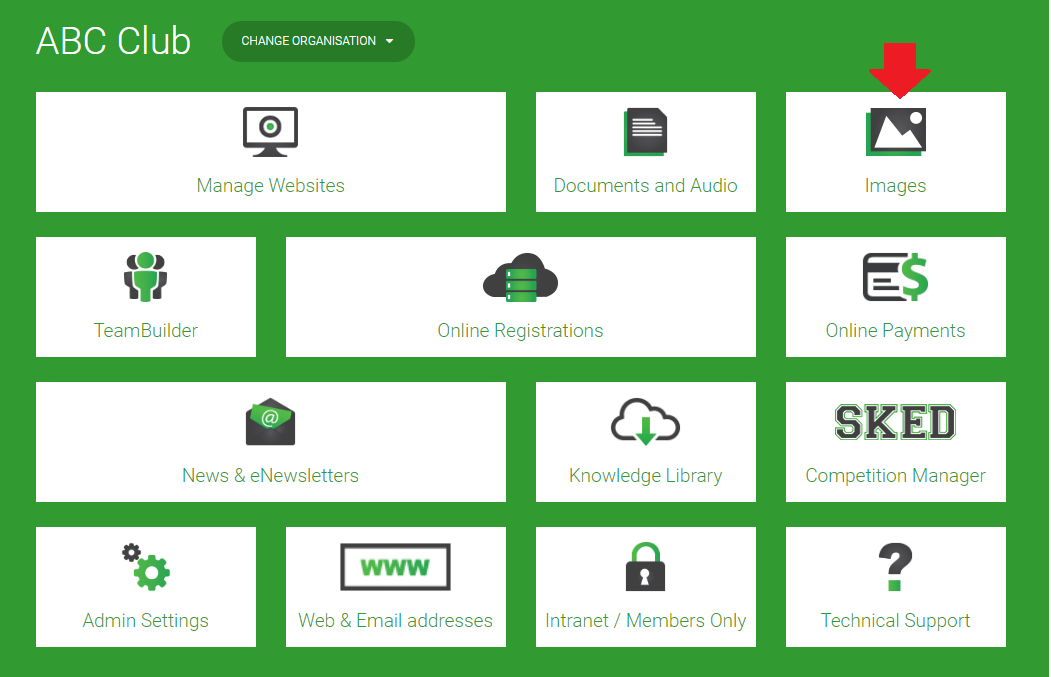 Then, hover your mouse over the image, right click and choose Copy image address: 

Then, navigate back to where you wish to place the image (either in a text box, news article or eNewsletter) and paste the copied image address.