Navigate to the image modal by going to Site Settings > Images. Alternatively you can click on the Images tile from the dashboard.
Click on Upload an Image.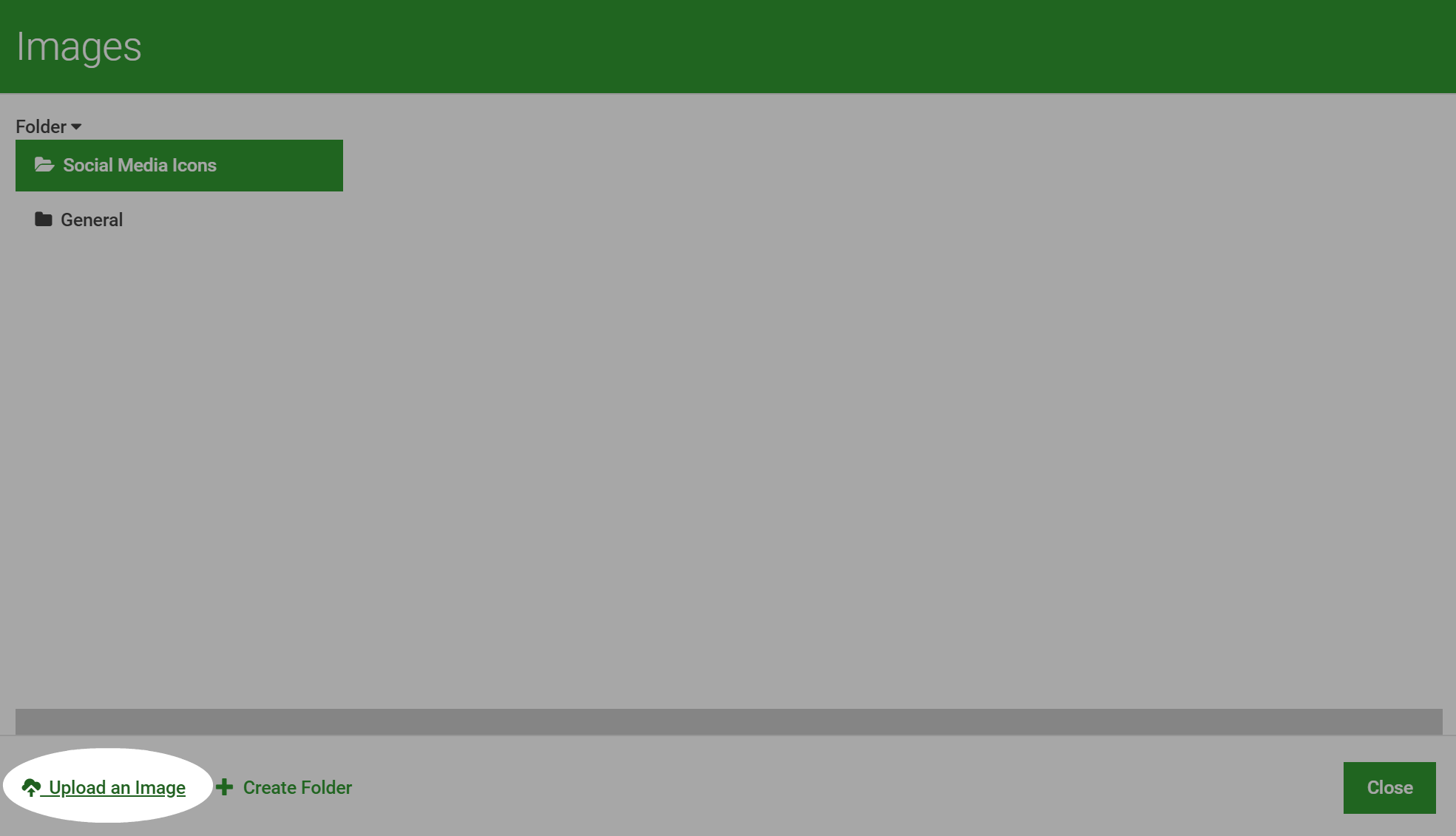 Select the image you want to upload. When finished, click Close.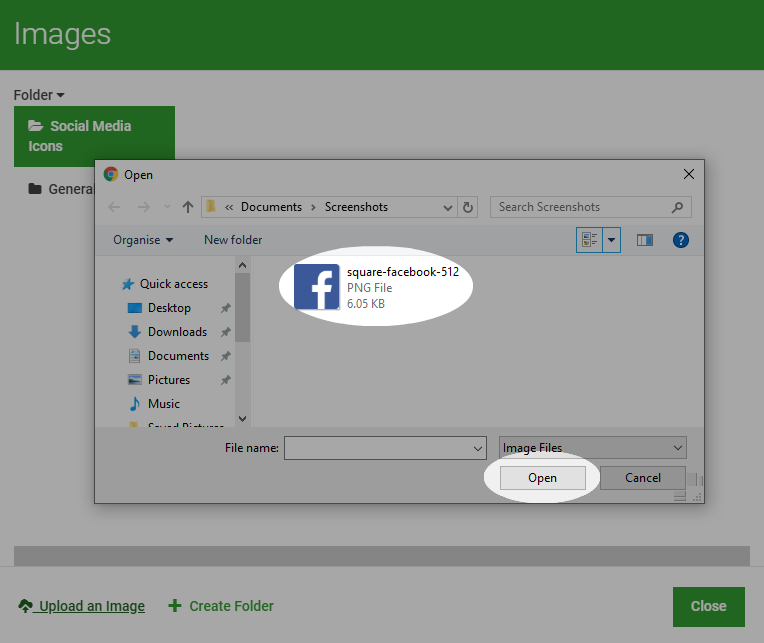 To display your image on a page, use the image widget.