To upload an image, click on Site Settings then go into Images.

Alternatively, you can click on the Images tile from the dashboard.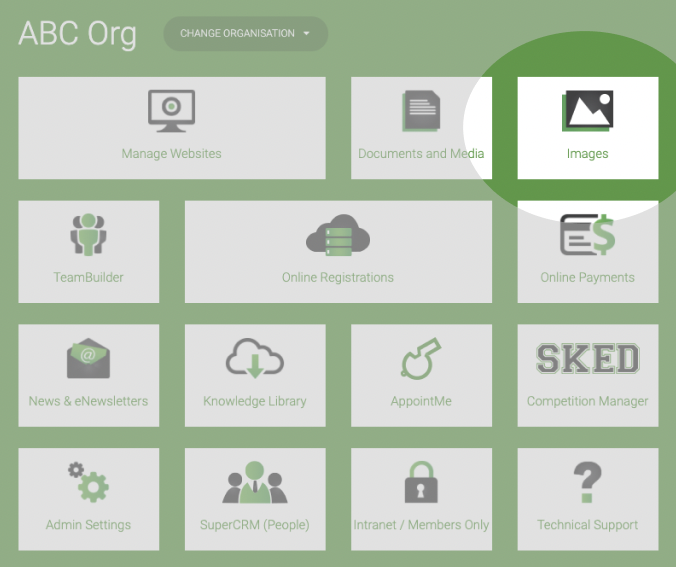 Click on Upload an Image.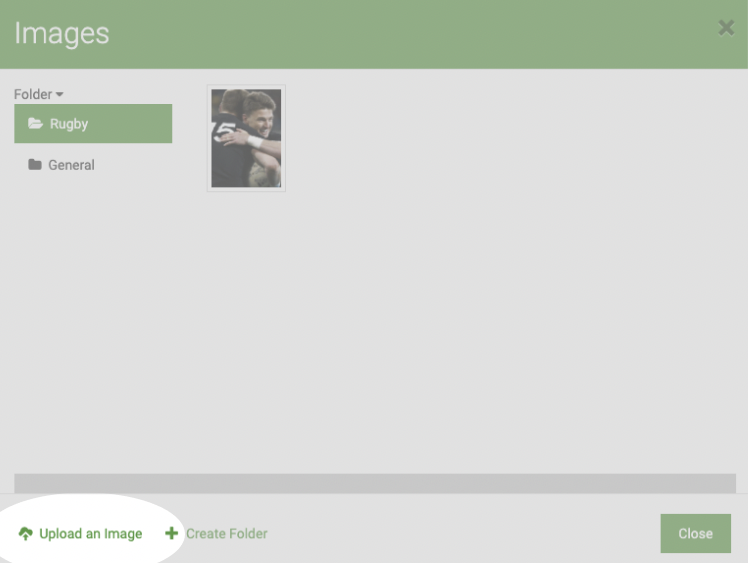 Select the image you want to upload.
You can also upload multiple images by pressing on the Shift key and select the first and last file at the ends of the entire range you want to select or tick on the boxes as you hover your mouse pointer the images as shown below.
To add more information onto the images you have uploaded, click on the settings cog icon, which appears when you hover the mouse pointer over an image.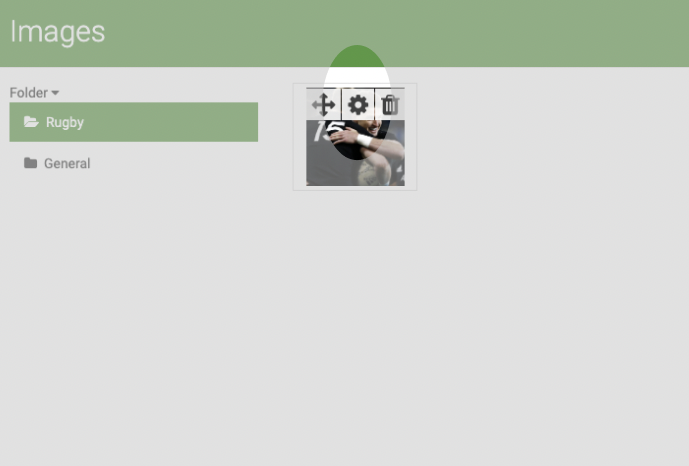 From this view, you can then add additional information for SEO purposes and to aid visually impaired users using screen readers.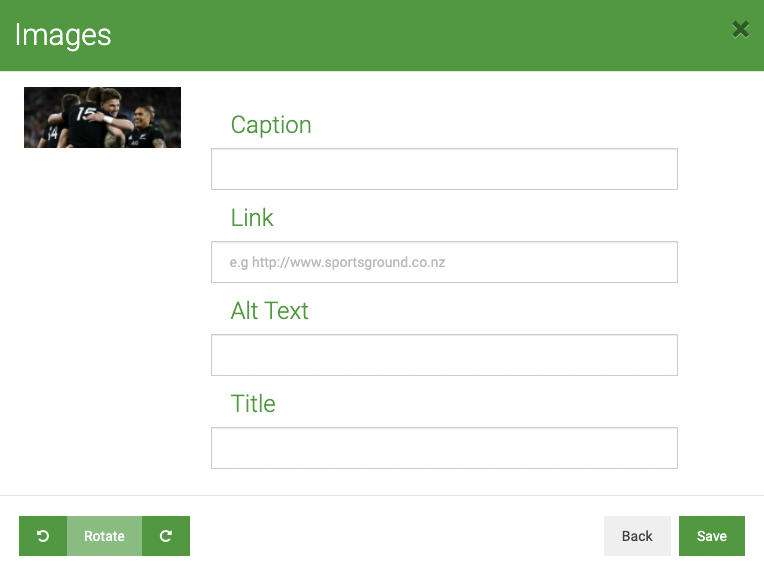 When finished, click Close.
You can also sort your images into folders by either dragging and dropping them into existing folders or creating a new one by clicking on + Create Folder.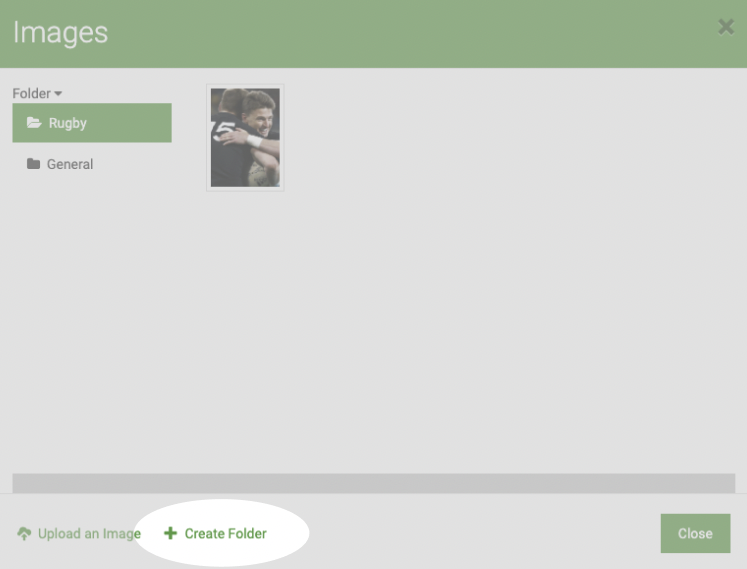 To display your image on a page, use the image widget.