To log in, go to your organisation's page on the Sporty platform. If you don't know the address for your page you can search for it here for NZ organisations, or search here for AU organisations. Then go to the bottom of your page and click Admin Login.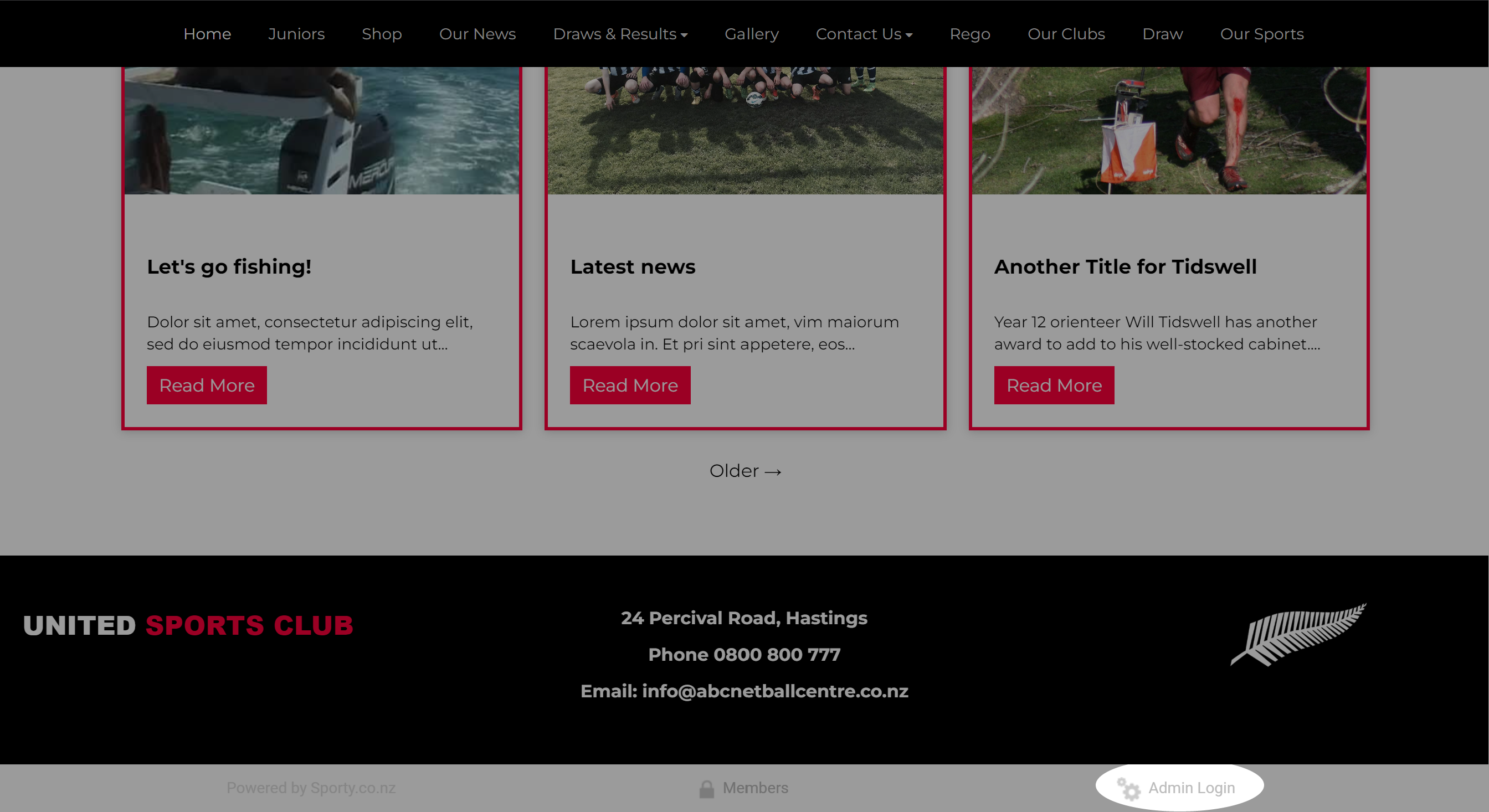 If you already have a username and password, proceed to login. If you don't have a username and password then click the Register Here link at the bottom of the login window to create your own username and password.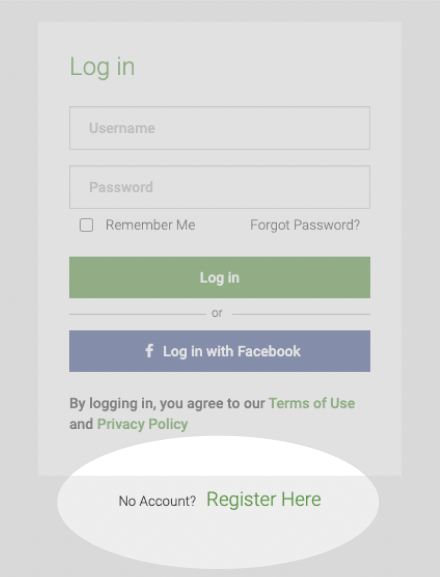 After you have created a username and password you will be sent an email with a link to verify your email address. Once you have verified your email address you can now log into Sporty using the credentials you have just created.
When you have logged in, navigate to the site you wish to have access to and click Request access to edit this page.
Note: If there are no existing administrators of a site, an email will automatically be sent to the Support Desk at Sporty to verify your relationship with the organisation and approve your login access.
If you wish to log out, scroll to the bottom of the page and click Logout, or click Log Out in the dropdown menu under your username at the top right of the page.