Sporty makes it easy to view the entries in your database, and export them as an Excel (CSV) file or similar spreadsheet program.
How to view your database:
Dashboard > Online Registrations to see a list of your forms/databases.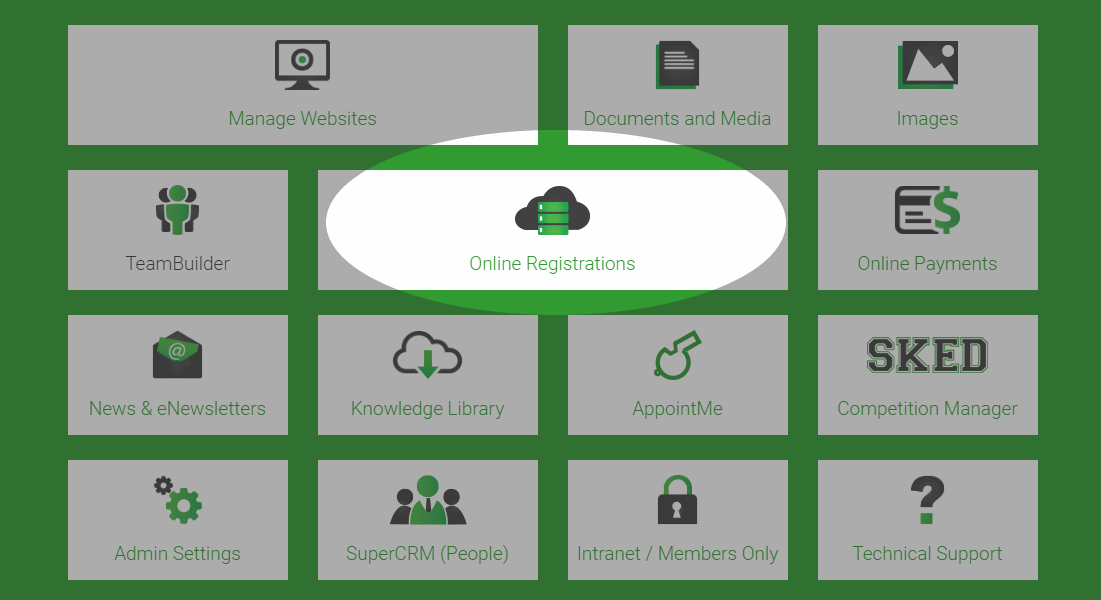 Click on the name of a form/database to view all records submitted for that form. To edit a persons record and view their details click onto their name.
You can also click View to view all registrants details and form fields in one view.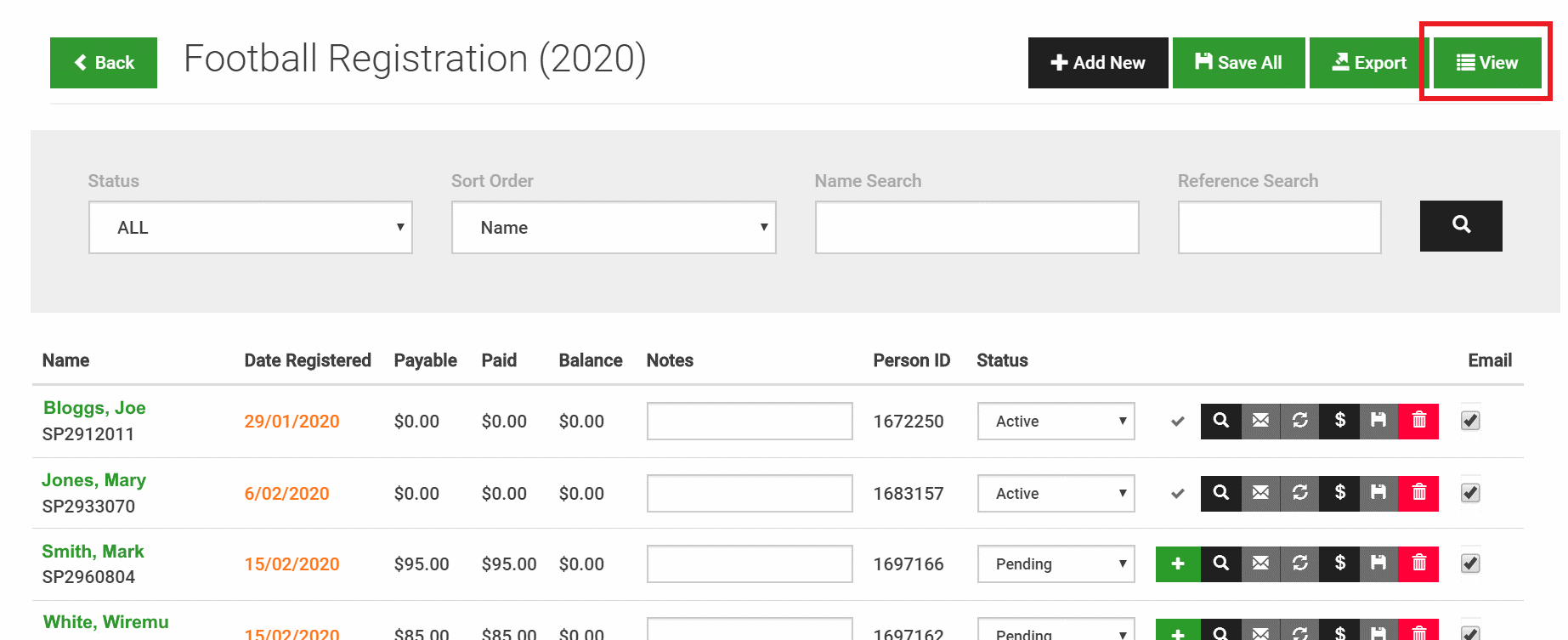 How to export your database:
You can export your database as a downloadable file that you can open in Microsoft Excel and other spreadsheet programs (e.g. Mac Numbers, Google Sheets).
To download a database, click the green Export button from the top right of your database view.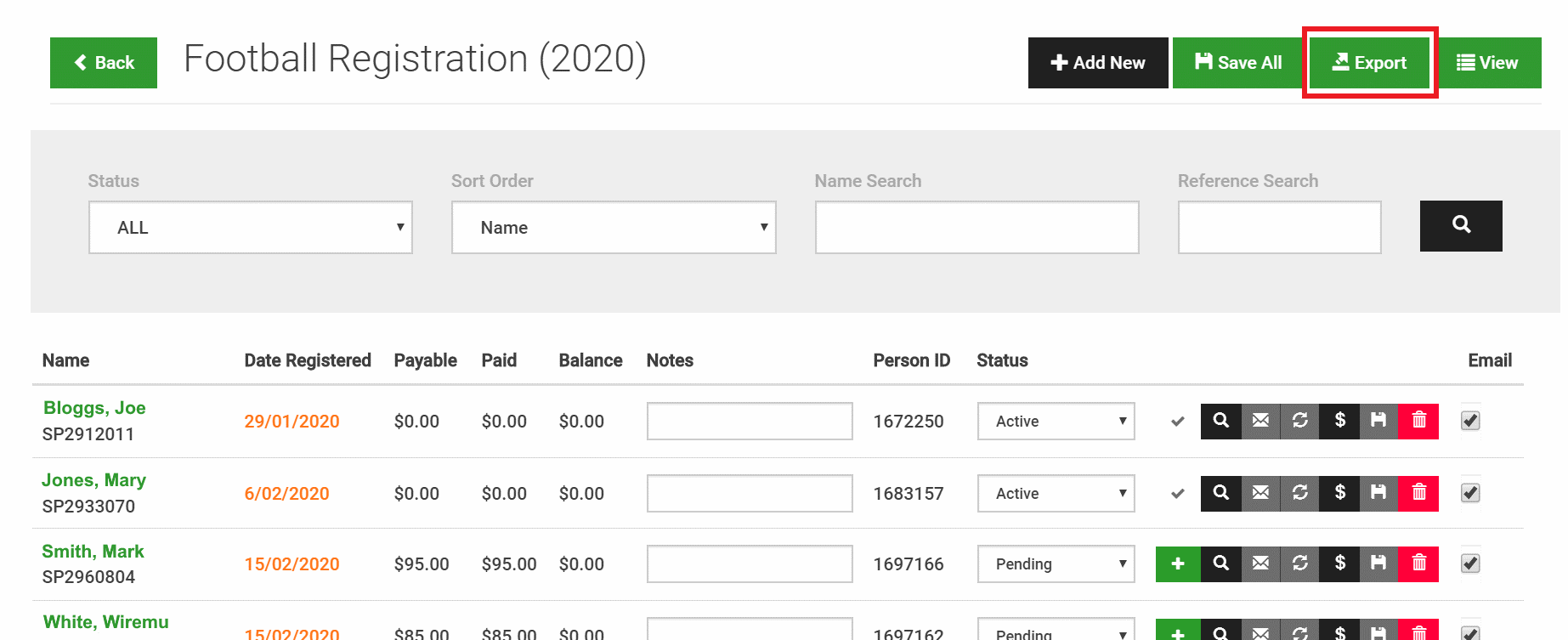 A CSV file will be downloaded or if the file is large (more than 4500 records) a pop up will show to let you know that the export will be sent in an email. Here you can update the email address the file is going to be sent to.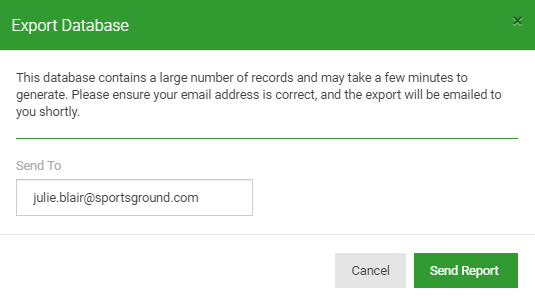 A CSV file is a type of file used for storing data. It will open in Microsoft Excel and other spreadsheet programs depending on the default file type associations set on your own computer.