To get started, click the Add Content button.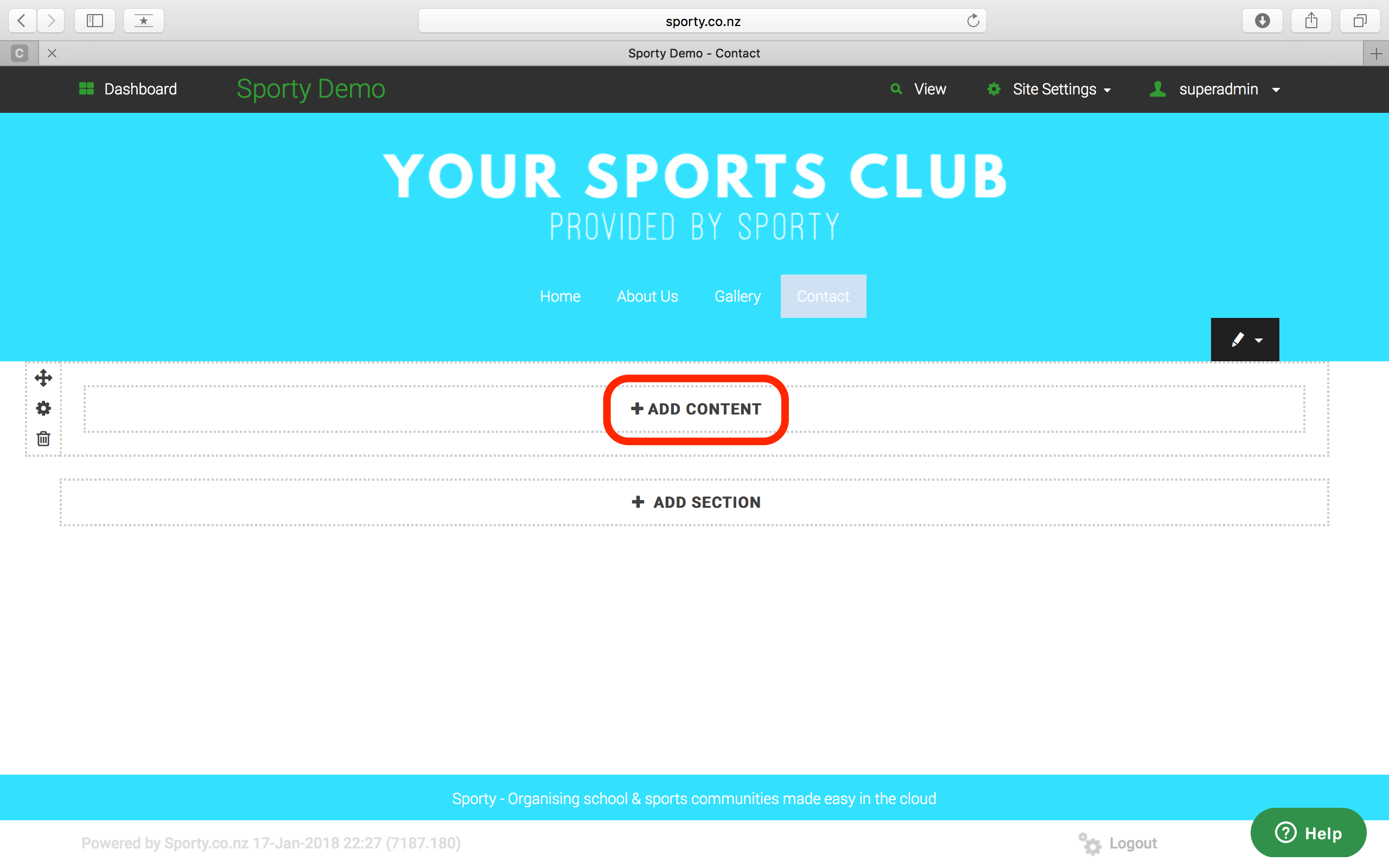 Select the Online Form widget from the Widget menu.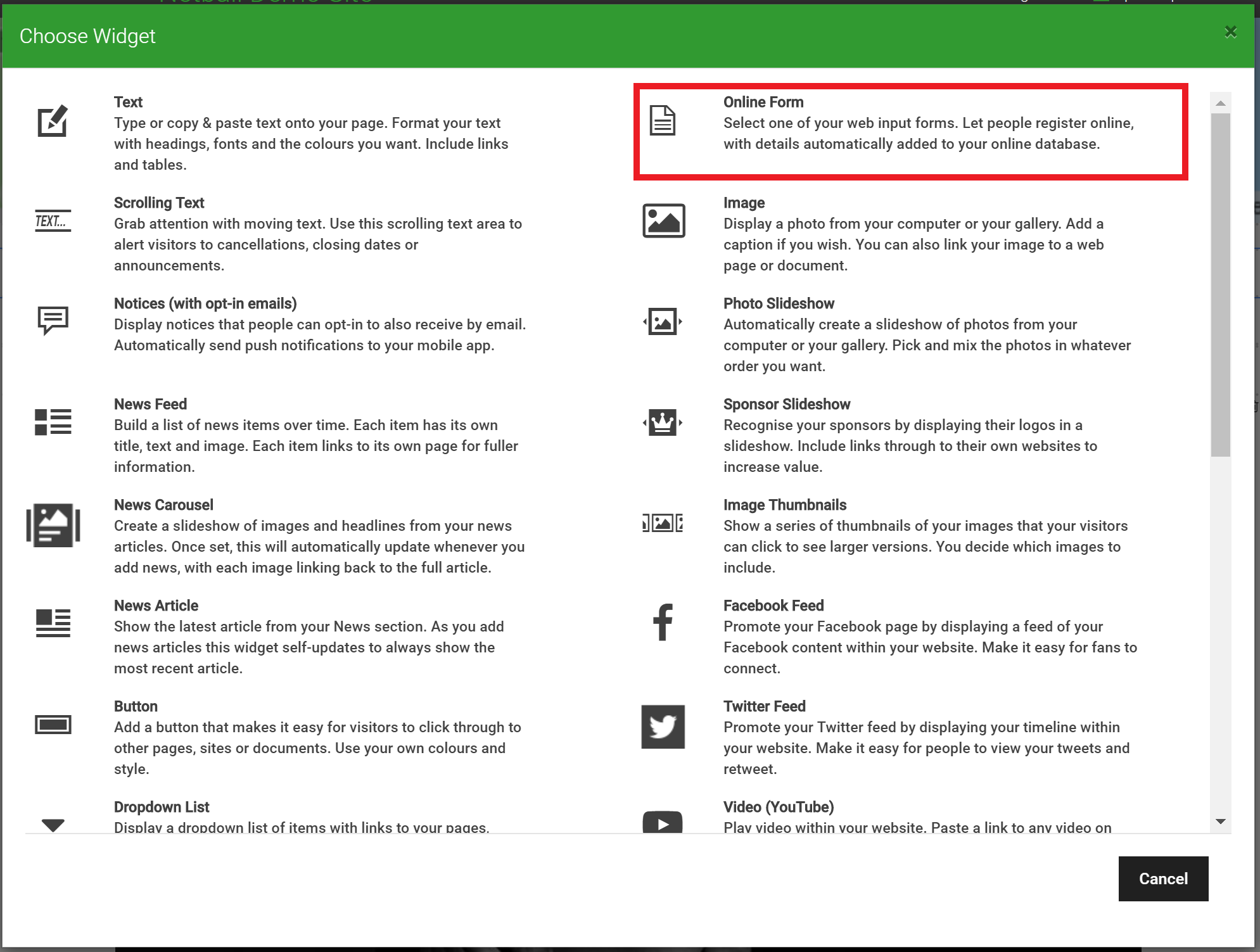 Here you can select the form you wish to use from the dropdown menu.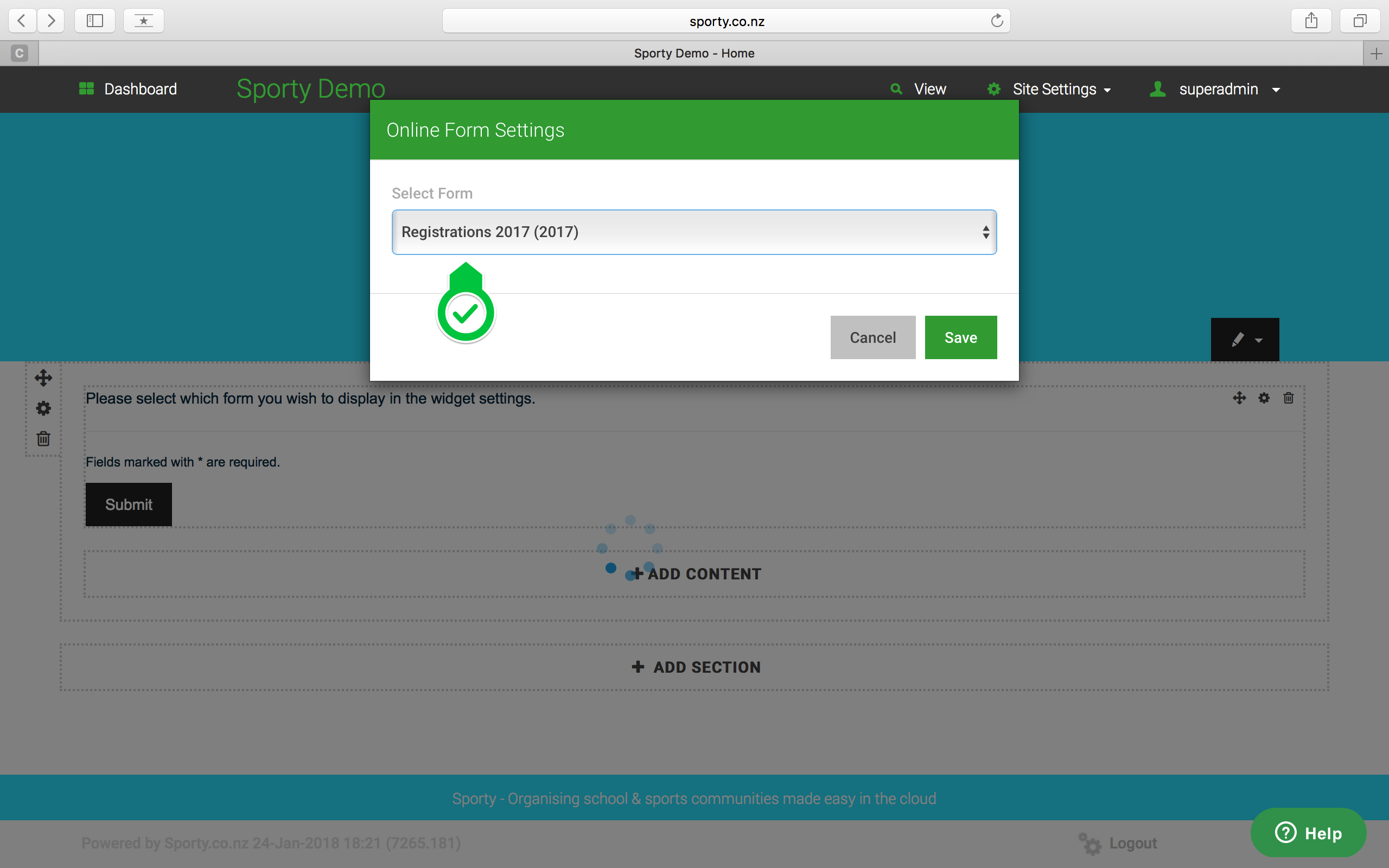 If you have not yet created a form, navigate to Admin Settings, then Online Registrations.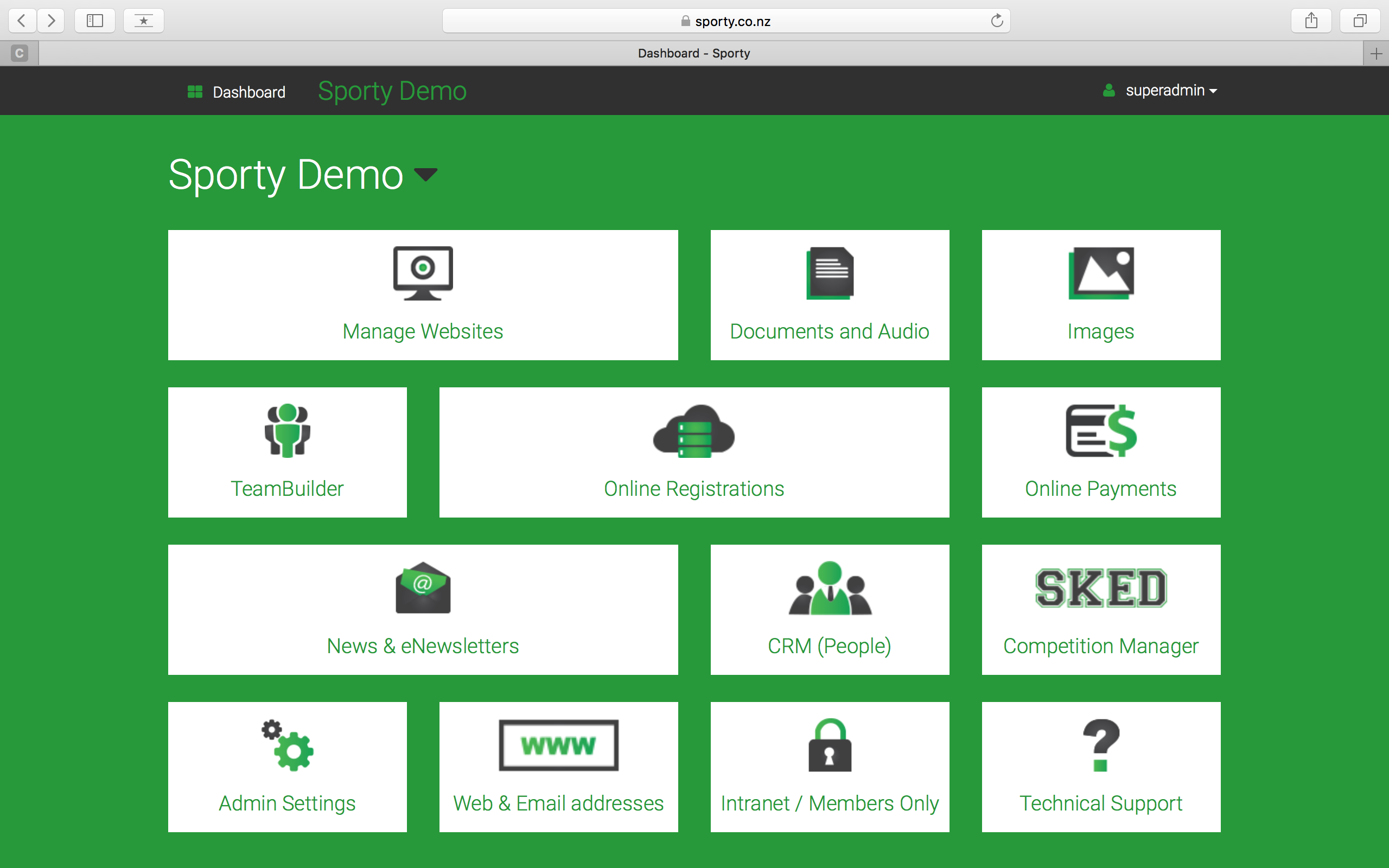 Then click the Add New Form button and create your registration form.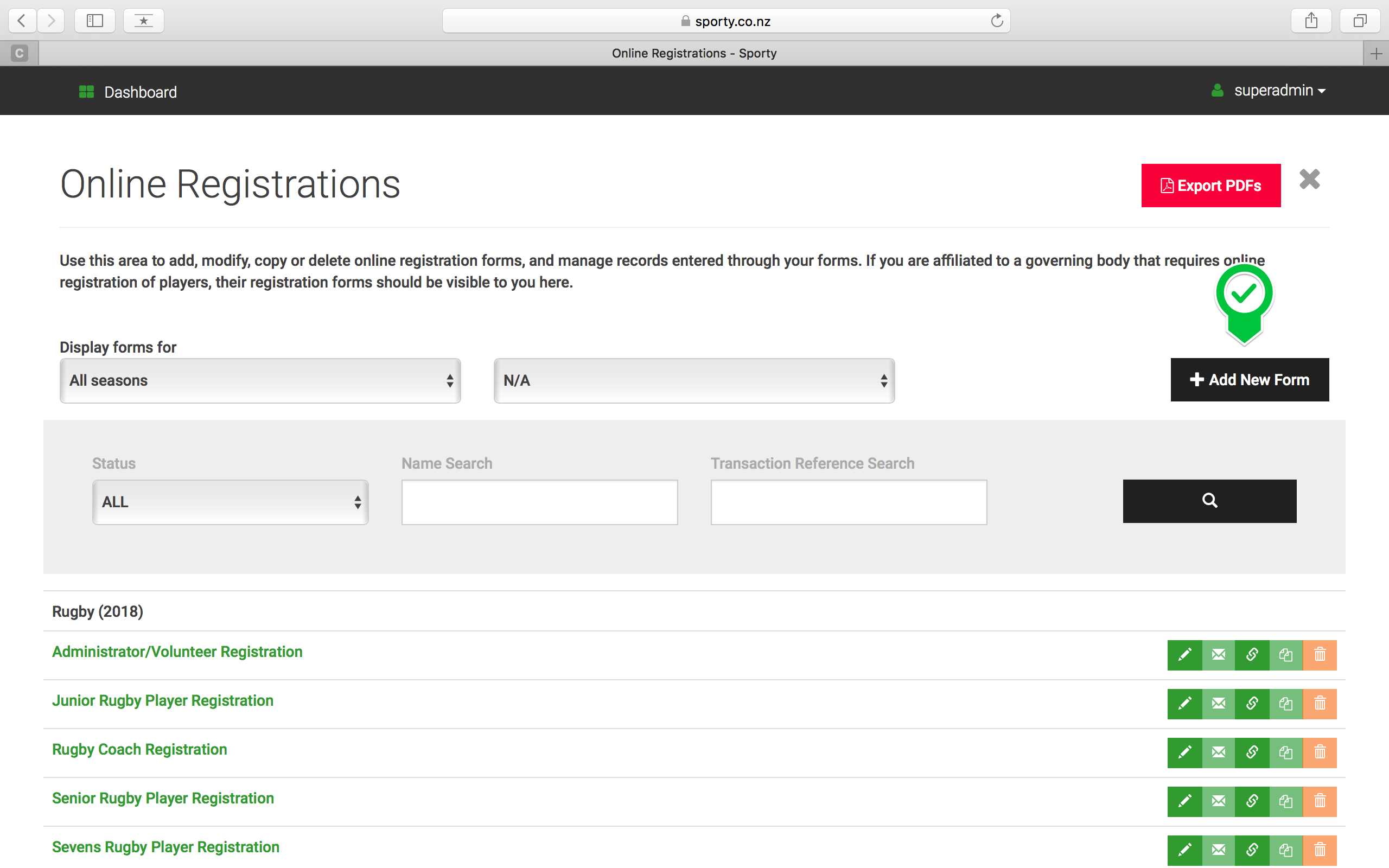 Once you have selected your form it will display on your page.
For more help watch the video below: