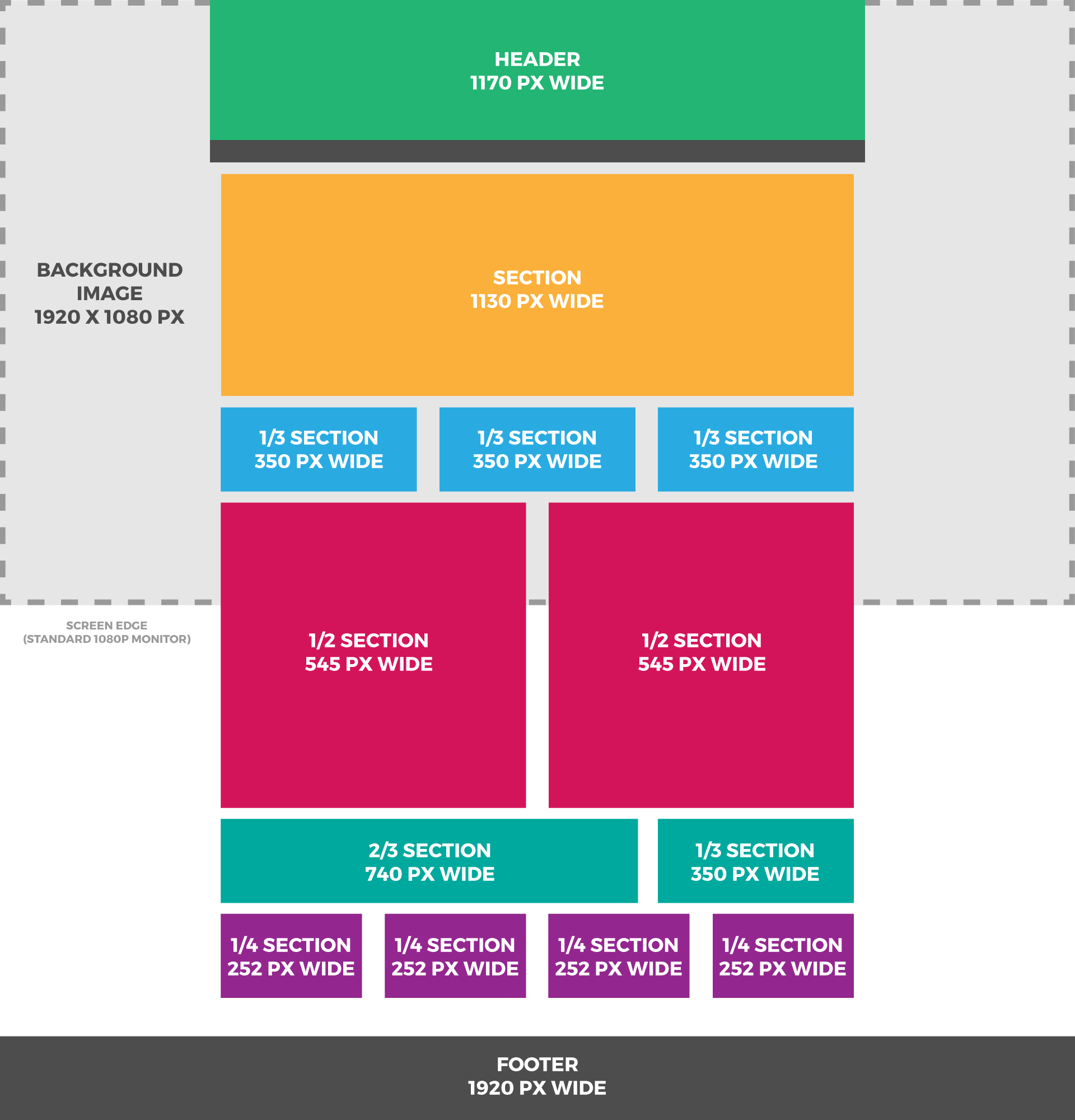 The image above shows the widths of section layouts in Sporty, through the view of a standard 1080p monitor.  On smaller devices, the images will be automatically resized to fit.
Key Image Sizes:
Header image
Small: 1170 x 100 px

Medium: 1170 x 150 px

Large: 1170 x 250 px

Custom: 1170 x custom height px
Background Image
The background image size depends on the device its viewed on, but for best results across all devices/screens, its best to use standard 1080p dimensions:
Using "Full Width" Sections
Sporty now has the option to extend the content range of a section to fit the screen width.  Due to fact that the screen size will determine this, there are no best dimensions for section layout widths.
However, if you are using a full width section to display one large strip image, for best results the image should be 1920 px in width, and whichever height you prefer.  This will ensure your image looks crisp on all devices (provided you begin with a good quality image of course).
Download printable sizes sheet: