It is a LTNZ requirement for every driver to have an authority card to drive a modified vehicle on the road. The Authority Card is also used to apply for left-hand drive exception, emissions exemption and Pre-frontal Impact Compliance.

Completing the Form
Read this article for more information on adding/renewing a licence.
Select the vehicle you are applying for the authority card against.
If the vehicle is not yet linked to your profile to select from, click the Vehicles tab, search for the vehicle and link it to your profile. Complete all other fields, check the terms and conditions then click Submit. A payment cart will appear for you to pay any fees.
For new applications, an inspection will be required. You will need to contact MSNZ to organise an inspection. Once the inspection has been completed, the application will be reviewed and approved or declined by MSNZ.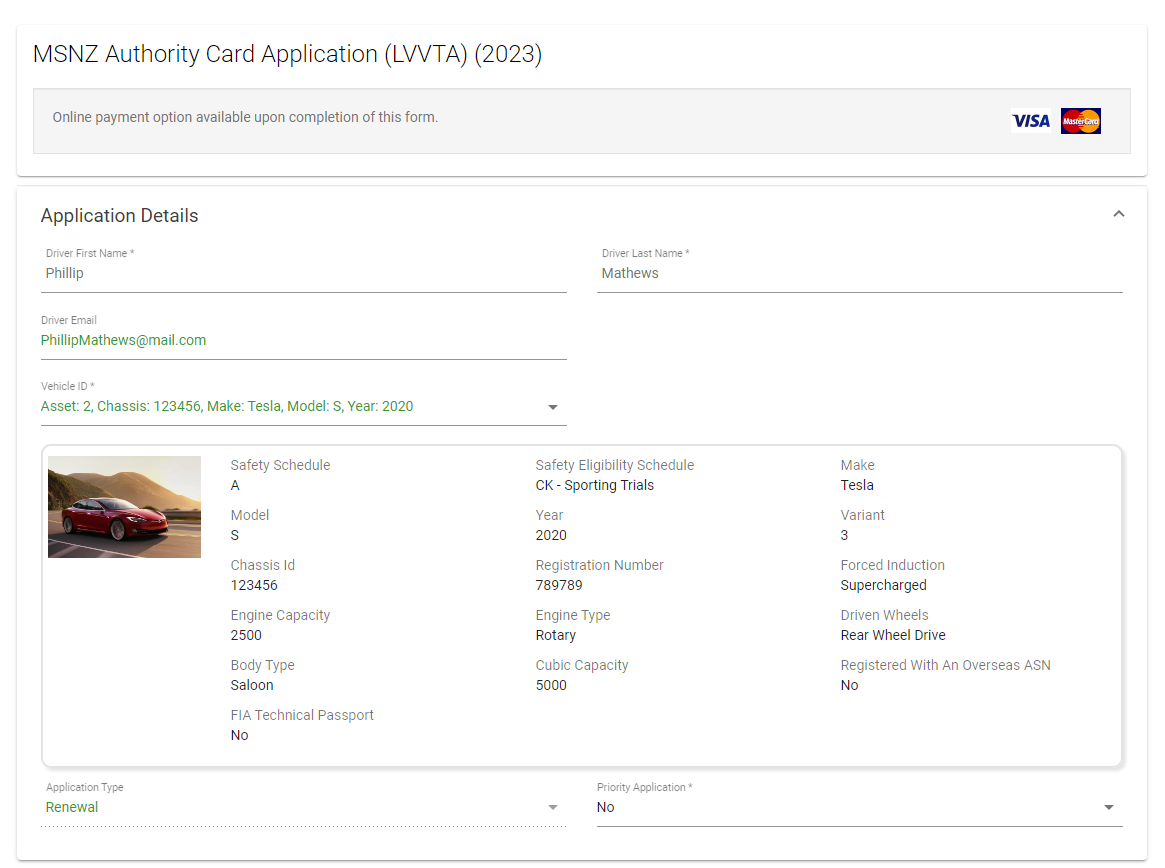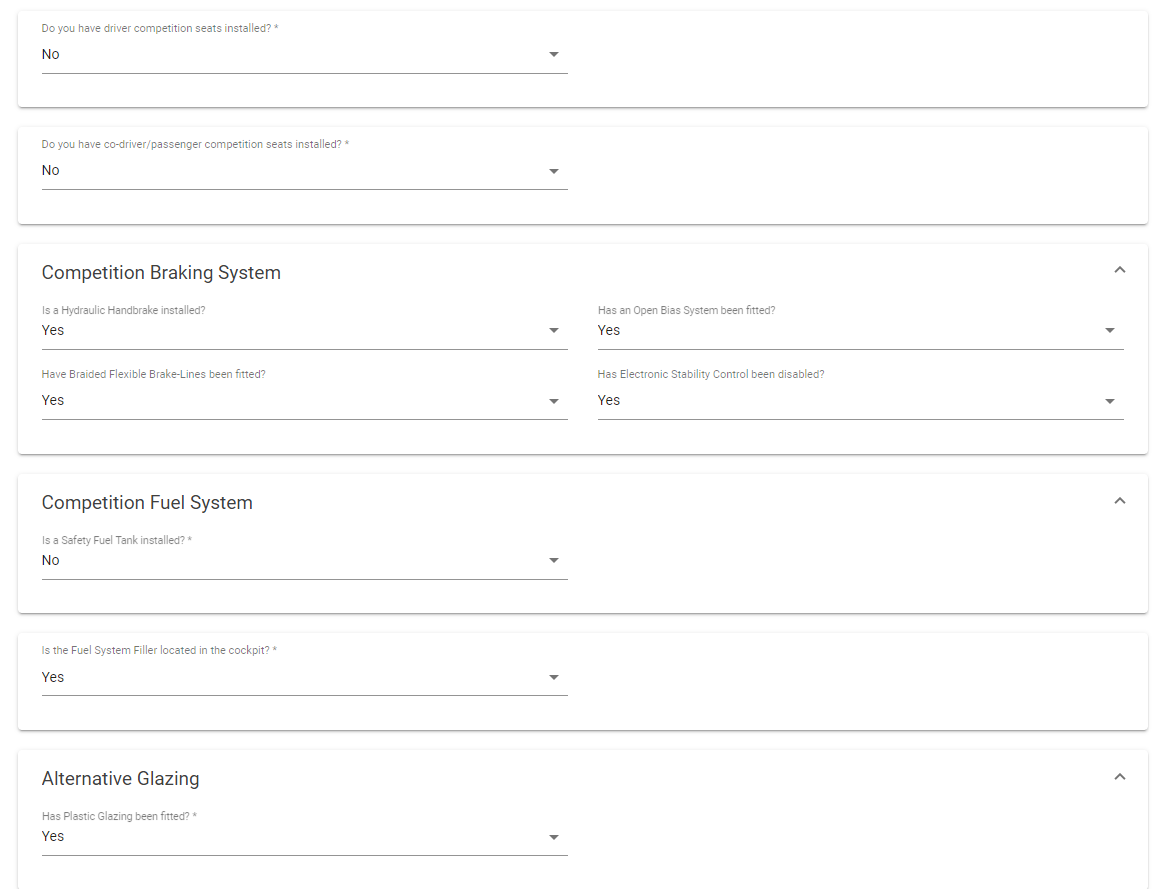 More Details of the Application Process
Renew
An Authority Card Application can be renewed if the vehicle has had a safety audit in the past 6 months and it has been used in 2 events in the past 12 months. An inspection is not required for renewals.
If the renewal conditions have been met, the renew icon will display against the licence. If the renew icon is not visible, you will need to complete a new application.
Application Status
Pending - Application lodged and waiting for MSNZ.
Approved - MSNZ has reviewed the application and all conditions are satisfied.
Declined – MSNZ has reviewed and declined the application.

Expiry Date
The expiry date will be set to the latest current approved competition licence. If you do not have a current competition licence then the authority card cannot be approved.