If your parent body is using an official registration form, there is the ability to to add your own fields to this form. Official registration forms are currently provided by NZ Rugby, NZ Rugby League, netball centres, softball associations, hockey associations, touch school modules, Baseball NZ, NZ Inline Hockey and NZ Mounted Games.
Any information entered into your own fields will not be passed to your parent body.
To add fields go to Dashboard > Online Registrations > click the pencil icon to edit the registration form > the fields in the top section of the form will greyed out and you will be unable to edit > scroll to the bottom of the form and + Add Section > then Add Question.
You will be able to add as many additional questions as you wish. Any information that is entered by your members on the fields that you have added to your form will not be submitted to your parent body. This information will stay locally at your site.
Some Superform fields are unable to be edited...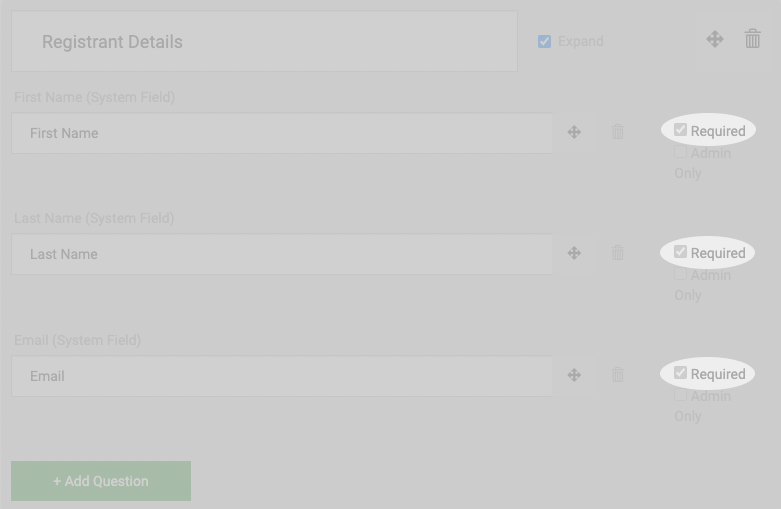 Others are available for the Club/School to add their own fields...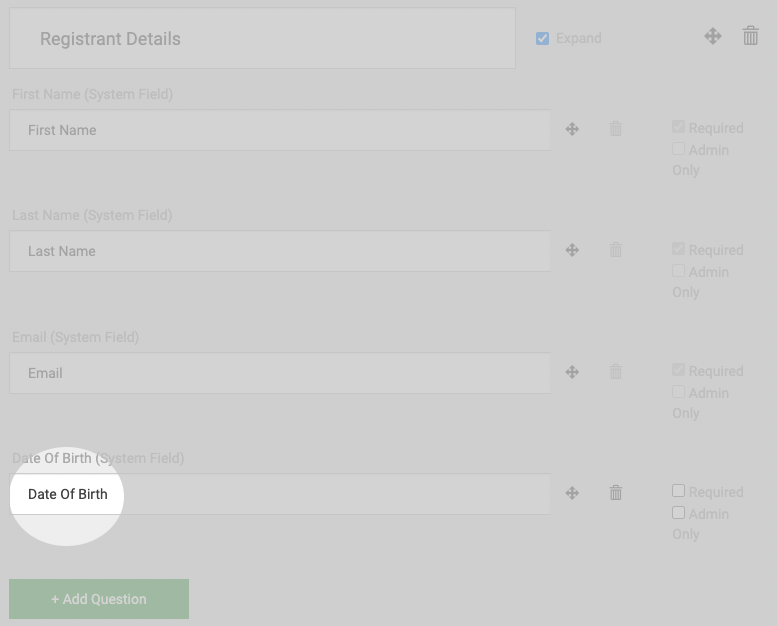 When a SuperForm is made for the next season, your club's questions, introduction text, and terms and conditions will be retained in the new SuperForm.
For more detailed information on how to update registration forms, see this support article.