1. Ensure your officials have access to the AppointMe User Guide for Officials.


2. Confirm the official appears in the Officials tab of AppointMe on the association (e.g., Rugby Referee Association, Netball Centre, Football Federation) Sporty dashboard.
Note: Only active officials will appear and they need to have a level set against them so that fixtures can be assigned to them.


3. Check the officials email address was entered correctly. If there is an error in the email address, please contact support@sportsground.com. Just updating the email address on the registration record will not update the user account.


4. Check that the official is using the correct username. This is generally the email address that they registered with.

To check what username should be used, go to the officials association Sporty dashboard.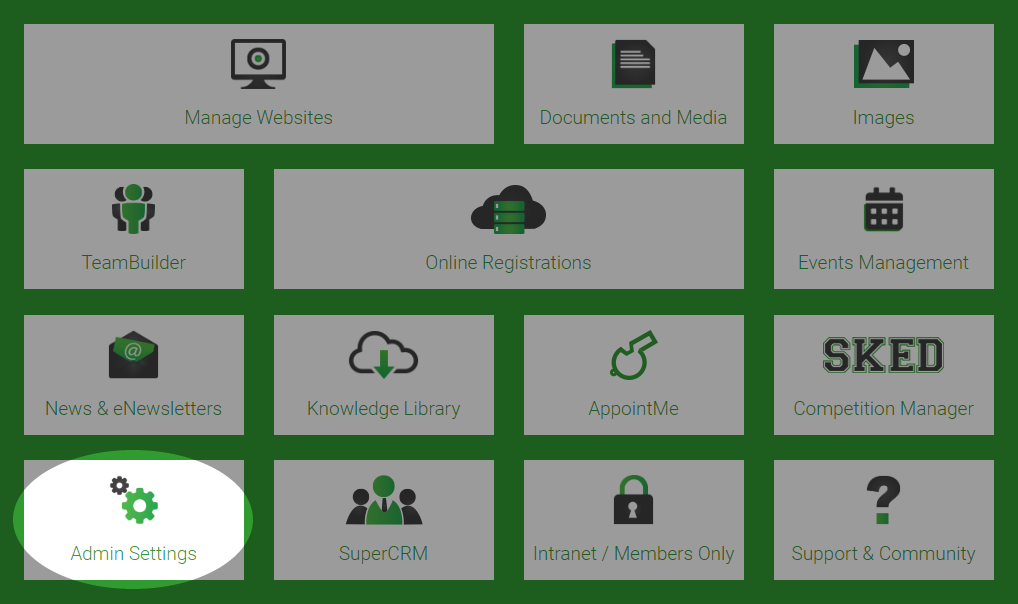 In Admin Settings select Login and Access Control.
This will  provide a list of current user details including username, email and the last time they logged in.
It is important to note that deleting or editing in this area should not be done. Deleting permissions in this area will not delete the officials registration and deleting an officials registration in Online Registrations will not remove the officials permissions.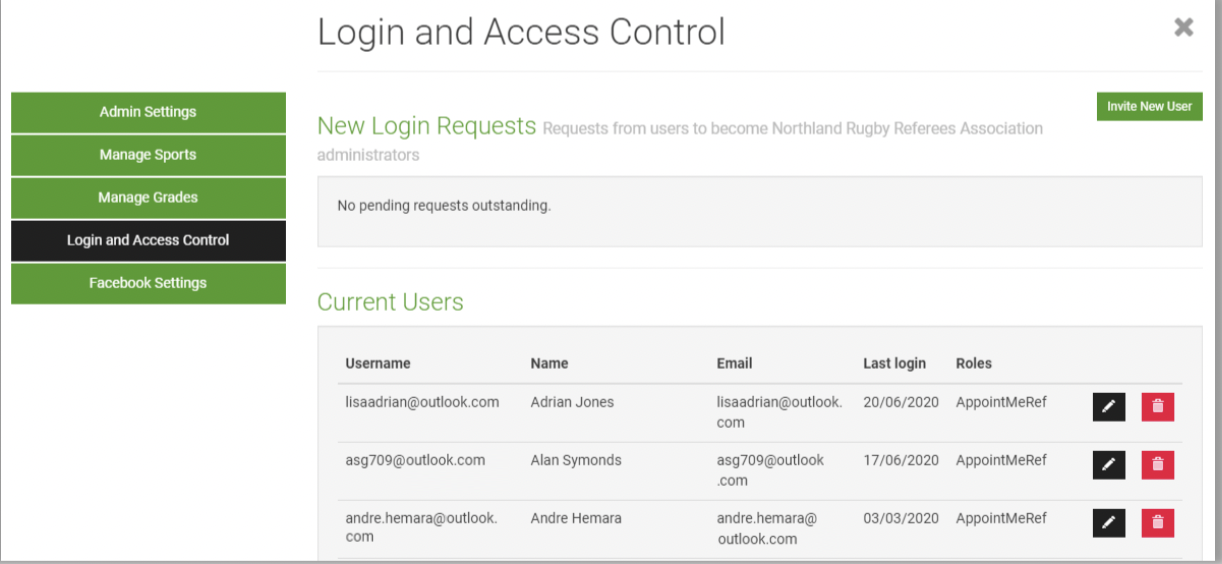 5. If the official has forgotten their password, or they do not know their password send them a password reset email by entering their username into the Sporty Password Reminder. 
If you enter an incorrect username, you will be advised of this.