SKED™ is fully integrated with the TeamBuilder™ utility provided by Sporty. TeamBuilder™ is connected to an underlying registration form that clubs, schools or regional bodies can use to register players. Sports administrators simply add teams within grades in TeamBuilder™ and these teams automatically become visible in the SKED™ competition management system.
The competition manager then uses SKED™ to create the draw, publish game fixtures, and record results that update through to standings tables/ladders.
A growing number of regional and national sports organisations use the SuperForms™ solution from Sporty. SuperForms™ allows the governing body to set an online registration form that is shared to all their affiliated clubs and schools. Clubs/schools can add their own fields to their version of this form and then use it to register their own players online. This database is automatically visible to the governing body, except for any fields added by the club/school, which remain private. This method automatically meets reporting requirements and makes teams visible in SKED™ for inclusion in the draw.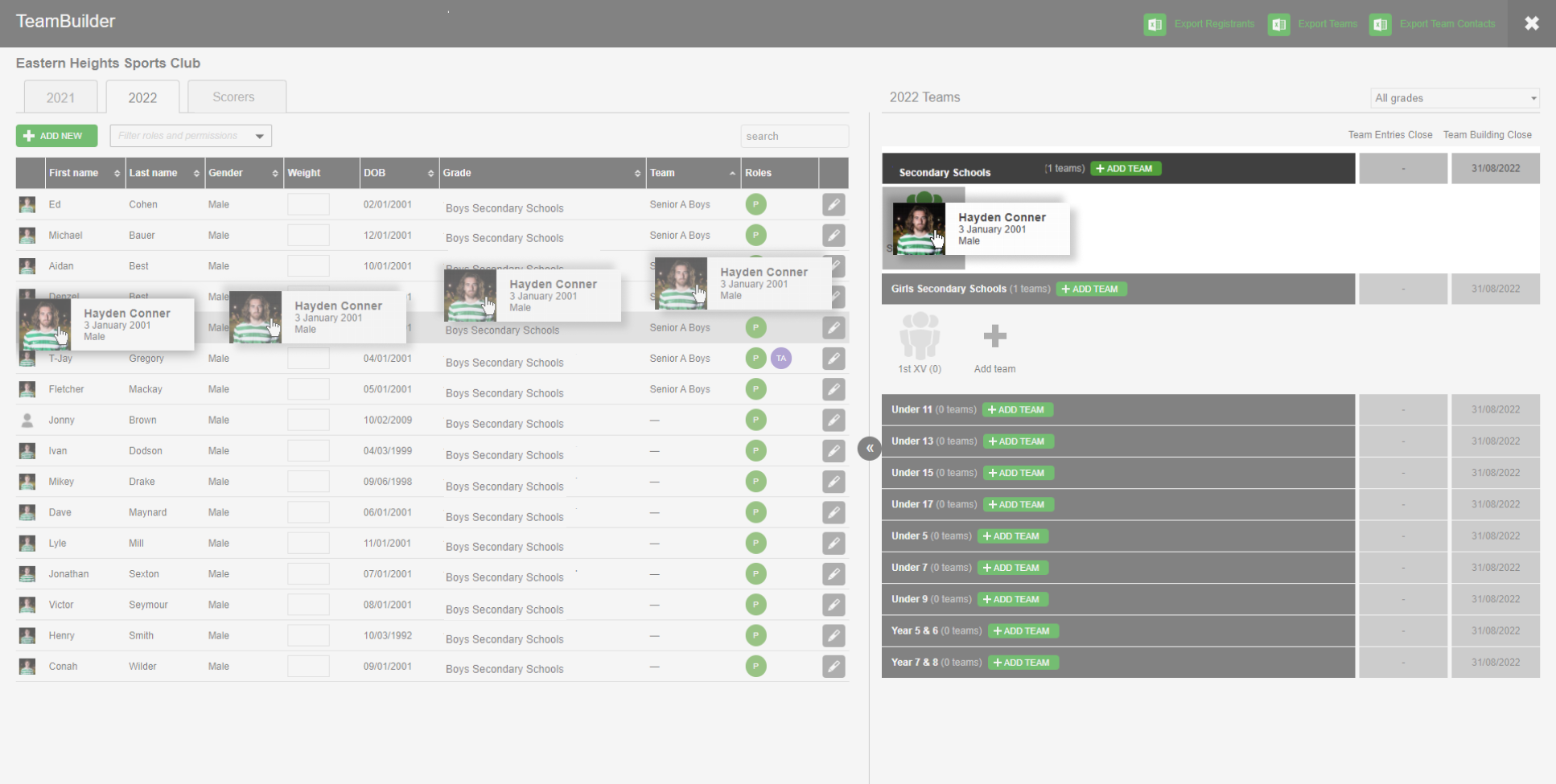 Clubs/schools can view their registered players within TeamBuilder™ and drag & drop them into teams. For more information on SuperForms™ and TeamBuilder™, please refer to Add players to a team.