This new time-saving function will create a new page that replicates the original page, complete with its content and layout, ready for you to customise to suit.
To copy a page, click on the pencil icon that appears beside the page name when you hover over it. Next, click on Create copy of page.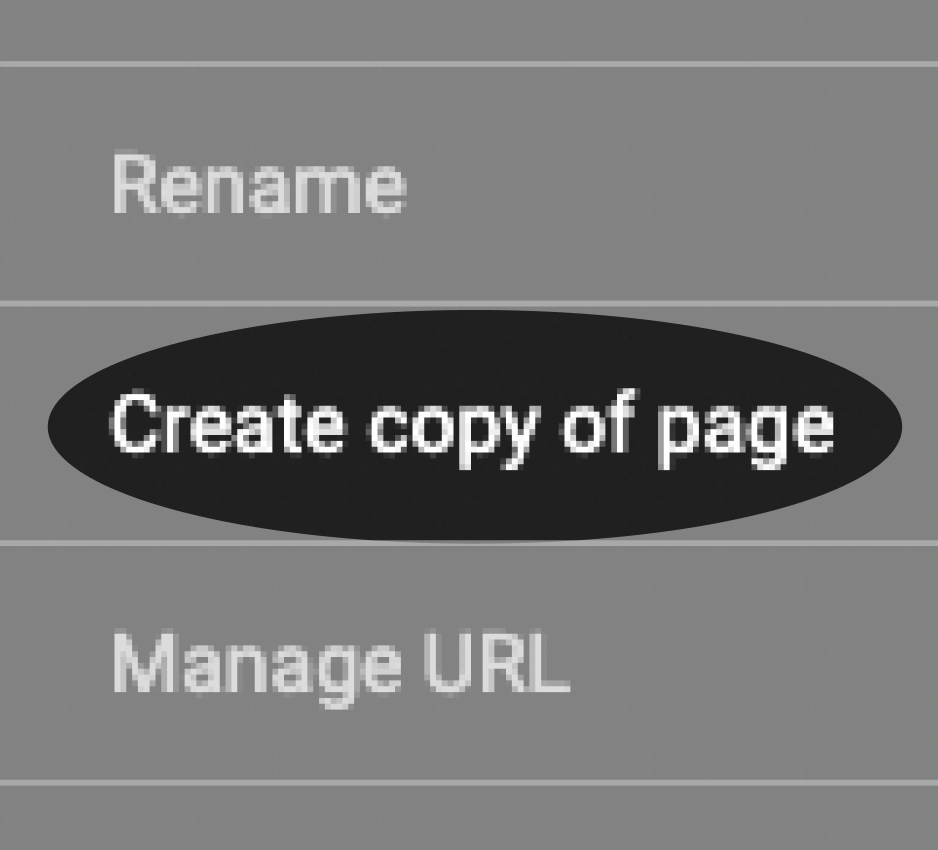 You will then be redirected to the new page that you have just created.

You can also copy a subpage by clicking on the pencil icon beside the page you would like to duplicate.