Your website header is important as it is the first thing people see when they land on your website.
Content added to the header section is displayed at the top of every page of your site.
The header can include anything - an image, a multi-section area with links to your social media, sponsors logos, a video and much more.
By default when you access your site your header section will simply display your organisation name.
You can modify the layout to create a fantastic looking header.
You can choose to hide or show the header by clicking the eye icon.
Click the Settings Cog to style the header section.

Set the Layout to your desired column settings.
In the layout tab you can also choose to set the header to full width, apply fluid widget resizing to the section, or to hide the header.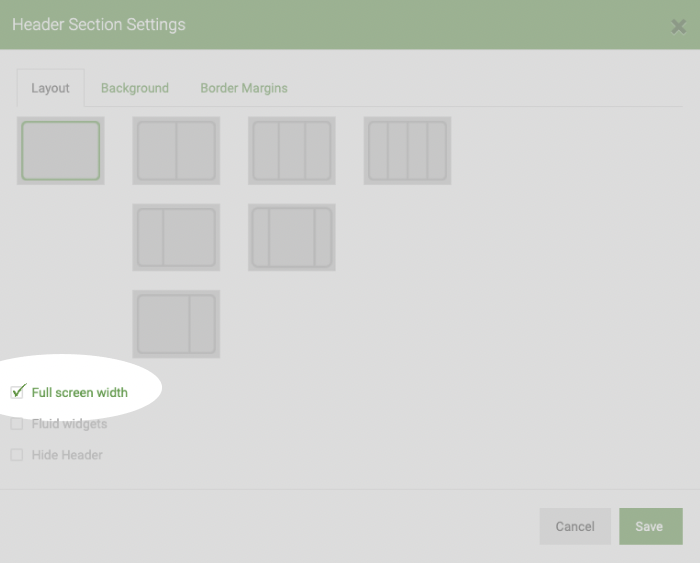 Click into the Background tab to set a background colour or image for the header section.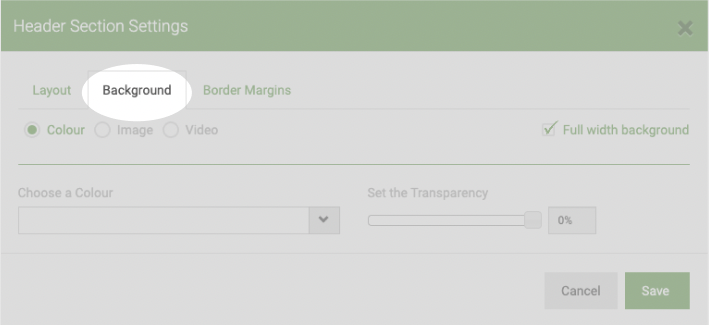 Click into the Border Margins tab to assign header specific border settings.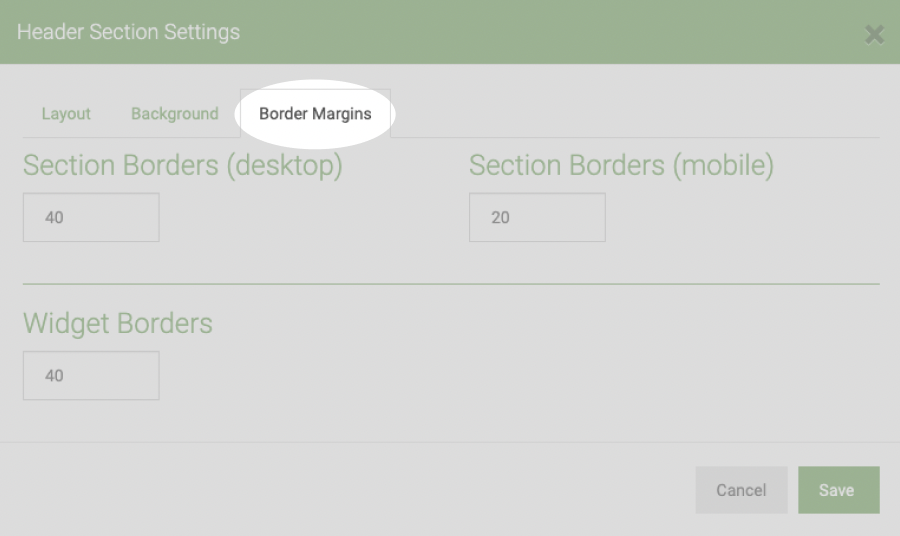 If editing your page, click +ADD HEADER CONTENT to select widgets and add content.