When you rename or add a page on Sporty the page address (or URL) is automatically created based on what you have named the page. In some instances you may want to rename the page that is displayed and/or create a shorter (tiny) URL.
There is the ability for you to do this using Manage URL. This lets you specify a page URL and create URL aliases (redirects) for any page.
If you click the pencil icon that appears when you hover over a page or sub page name, you'll see the option 'Manage URL'.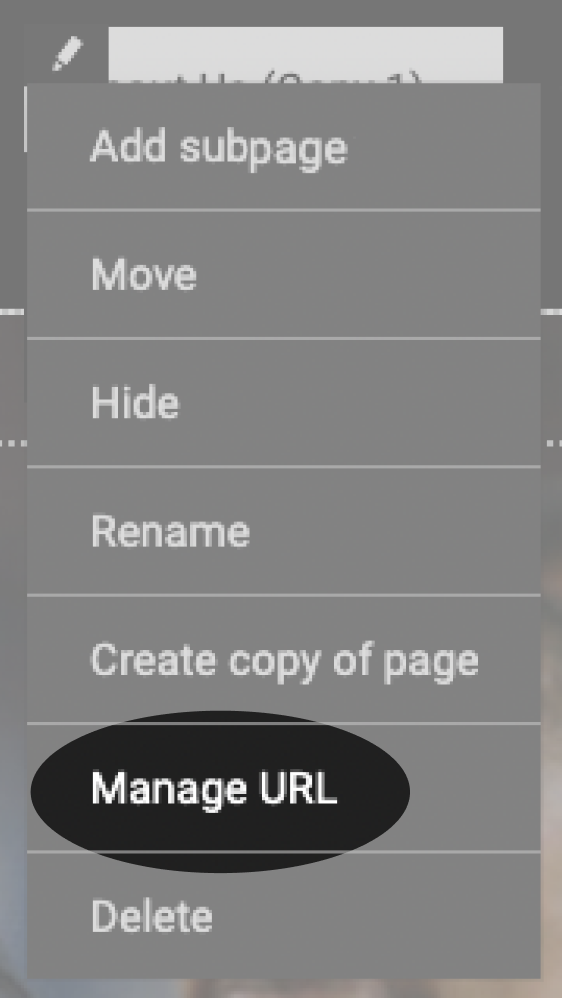 Selecting this option will open a modal that shows the existing URL for the page. You can overwrite this to rename the URL with whatever name you wish.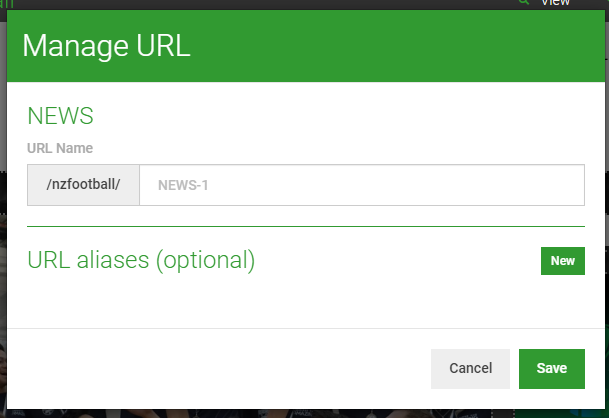 In addition, you can also add an alias URL for a page. If a user navigates to your alias, they will become redirected to the actual page URL.
In the example below, the page name has been renamed from nzfootball.co.nz/NEWS-1 to nzfootball.co.nz/news. Also, aliases of 'footballnews' and 'ournews' have been added, while the actual URL is simply 'news'. This means that if someone navigates to nzfootball.co.nz/news it will show the chosen page while displaying nzfootball.co.nz/news in their browser address bar. If someone navigates to nzfootball.co.nz/footballnews or nzfootball.co.nz/ournews they will automatically be redirected to nzfootball.co.nz/news.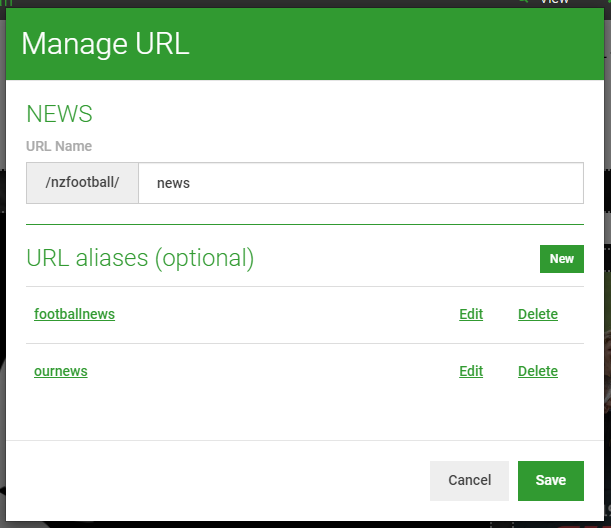 Note: If you site does not have a vanity URL, and users access your site via a Sporty URL such as sporty.co.nz/myclub, inserting a new URL will still require users to input your site Easy Web Address before the page name eg: sporty.co.nz/myclub/news.