You can create text formats to be applied to your website. There are three text formats that you can customise: Heading 1, Heading 2, and Default font.
Remember that the formatting set in the Text Widget will override the site-wide formatting, and all pre-existing text will be set to the Default font once applied.
Navigate to Site Settings then click into Text.

Here you can choose your desired font, colour, size and style.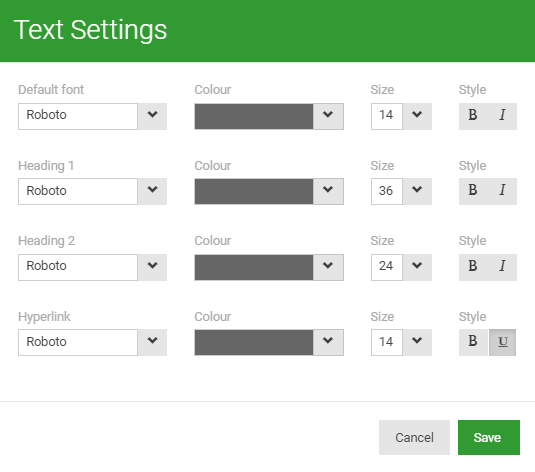 Note that you can add your own colours to the colour palette by clicking on any of the dropdown arrows under
Colour
and adding a
hex code
in hex colour area as highlighted below, or you can add them as custom colours on the
Custom Colour tab
: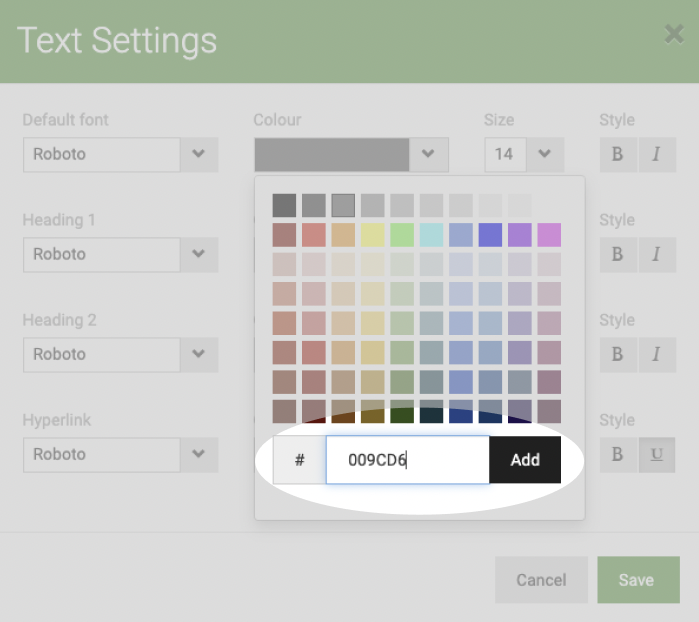 Once added, the custom colour will show as one of your colour options as below: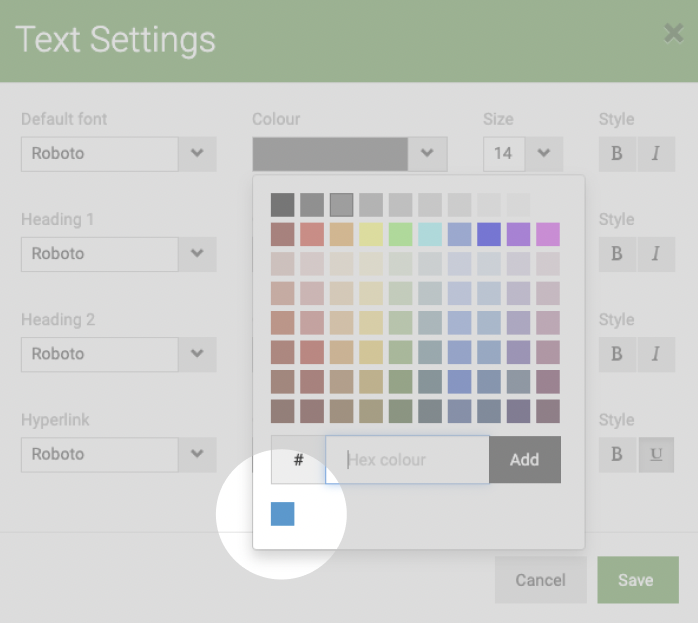 Once you have selected your fonts, colours, sizes and font styles for each setting, click Save.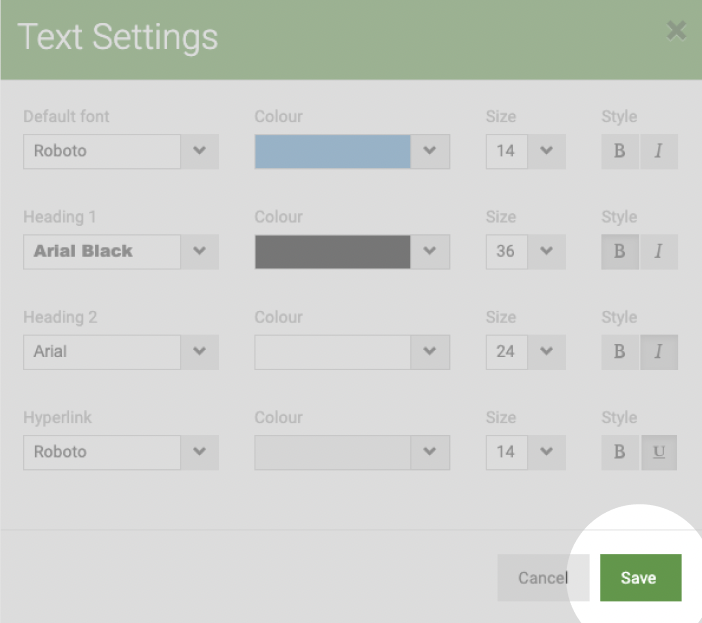 The colour and font changes will now be implemented site-wide.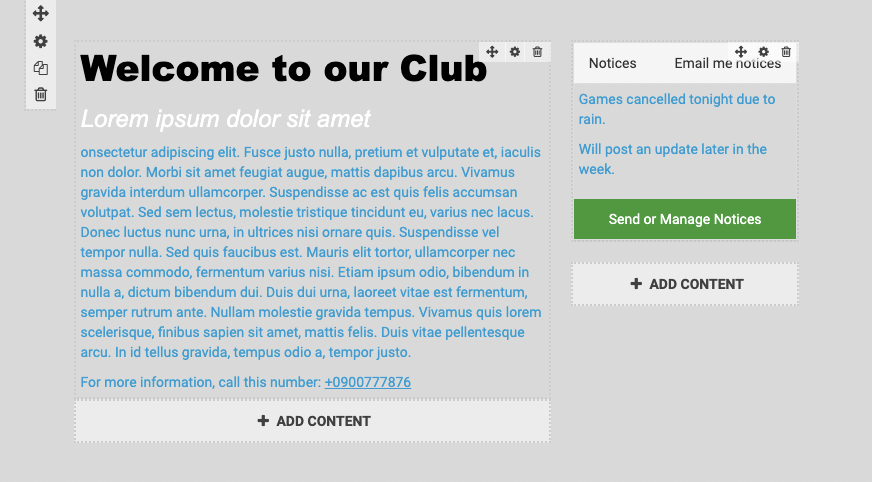 To set different text formats, click on +ADD CONTENT and select Text to add a Text widget.

On the text editor click on the the dropdown arrow beside the text format:

Select the format that you would like to apply:
Here is an example: