You can set the site-wide text font and colour for your website. This will become the default formatting for your text. Remember that the formatting applied in the Text Widget will override the site-wide formatting.
Navigate to Site Settings > Text.

Here you can choose your desired font, colour and size. Note that you can add your own colours to the colour palette by adding a
hex code
in this area, as highlighted below, or you can add them as custom colors on the
Custom Color tab
: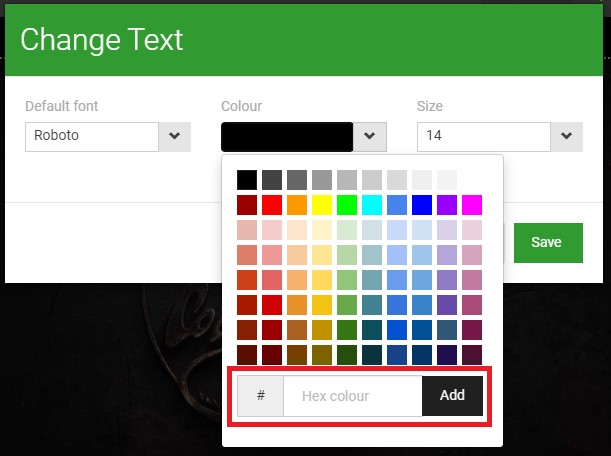 Once you have selected your default font, colour and size, click Save.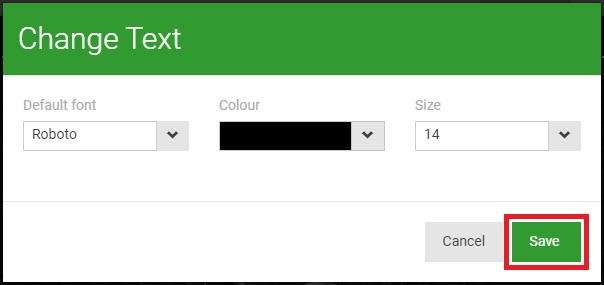 The colour and font changes will now be implemented site-wide.