To delete a page, simply hover over the page and click on the pencil icon in the top right corner. Select Delete from the dropdown menu.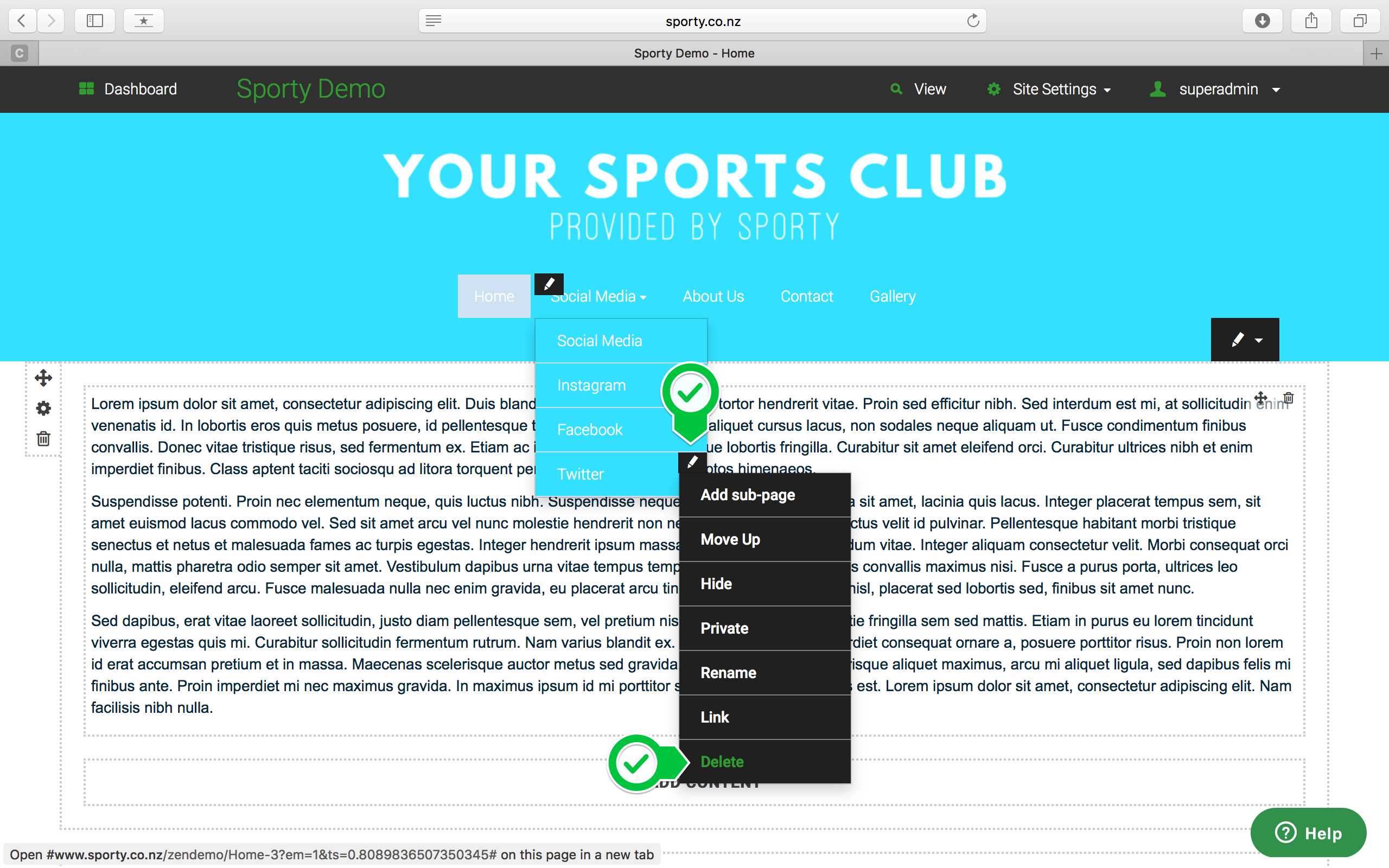 Select OK from the pop-up to delete the page.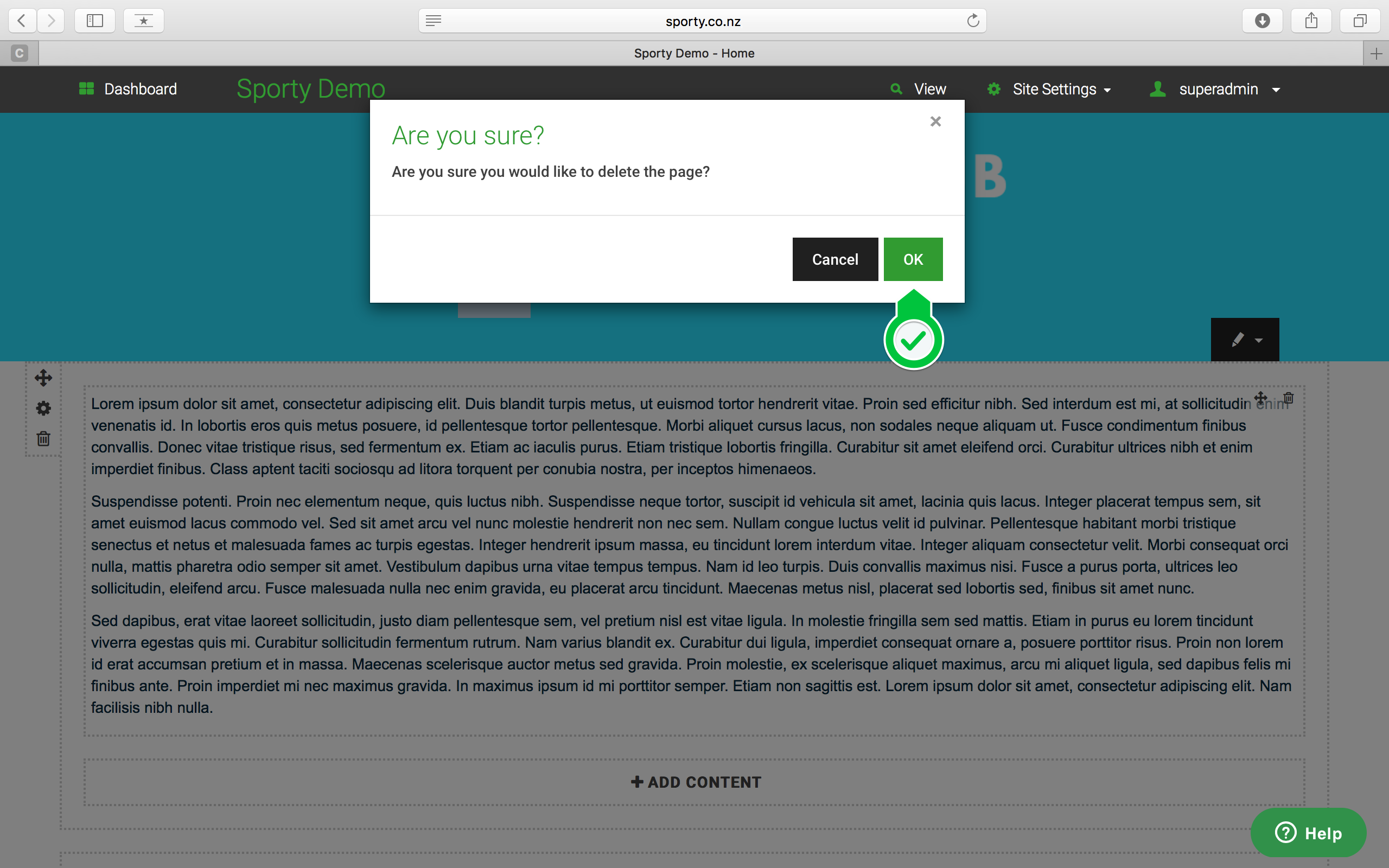 It is also possible to delete main pages. Follow the same steps as with sub-pages.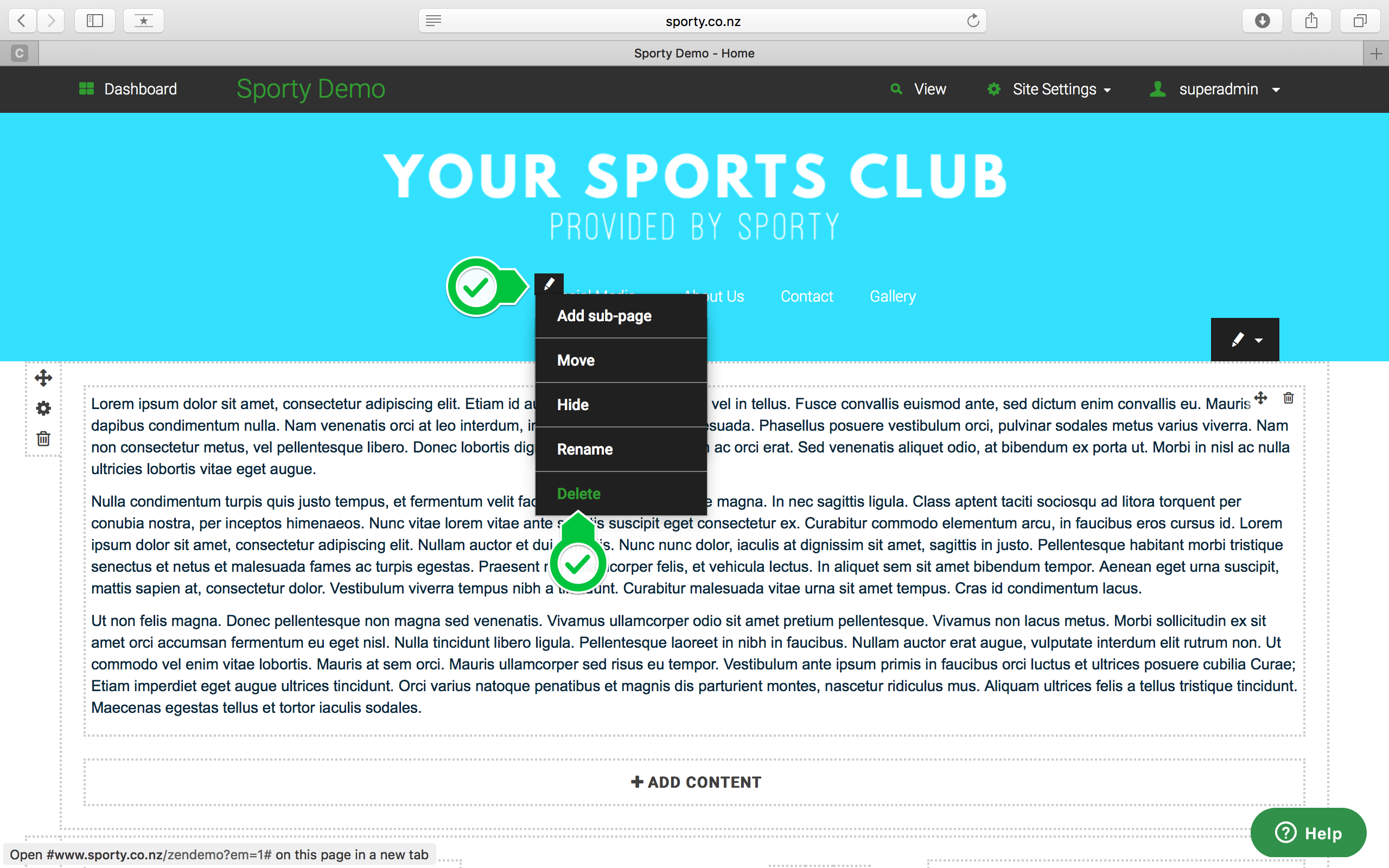 Note: This functionality is only available to GOLD and SILVER subscribers. See FREE and BRONZE Websites.
WARNING: Deleting a top level page-group menu item will delete all of the sub-pages under it. If you would like to keep one or more of these pages, you will have to delete the sub-pages individually. Deleted pages cannot be recovered, so care is advised.