As well as your main website, you can also have multiple subsites on the Sporty platform. A subsite is a 'mini website' that is limited to having three pages (two pages for content plus one page for a gallery). Subsites are ideal for teams, classrooms, events, or any special case where you may wish to promote or communicate with a group of people separate to your main website. Importantly, you can let someone have login access to update and administer a subsite and their login will not let them access your main website.
This article describes how to access, create, and manage your subsites.
Website Administrator

If you are an administrator with full access to the website, you would first log in to your site then click on Site Settings. Under Organisation, click on Manage subsites.

This will then take you to the page where you can create, delete, and edit your subsites.
1. To view a subsite, click on its name
2. To edit a subsite, click on the pencil icon next to its name
3. To edit the subsites settings, click on the gear cog icon next to its name. This includes the option to show a subsite in the app for the purpose of allowing people to subscribe to push notifications from this page
4. To delete a subsite, click on the trash can icon next to its name (note that this can't be undone)

Subsite Editor
If you are a subsite editor, log in to the main site and click on Dashboard.

From the Dashboard, click on the Manage Websites tile.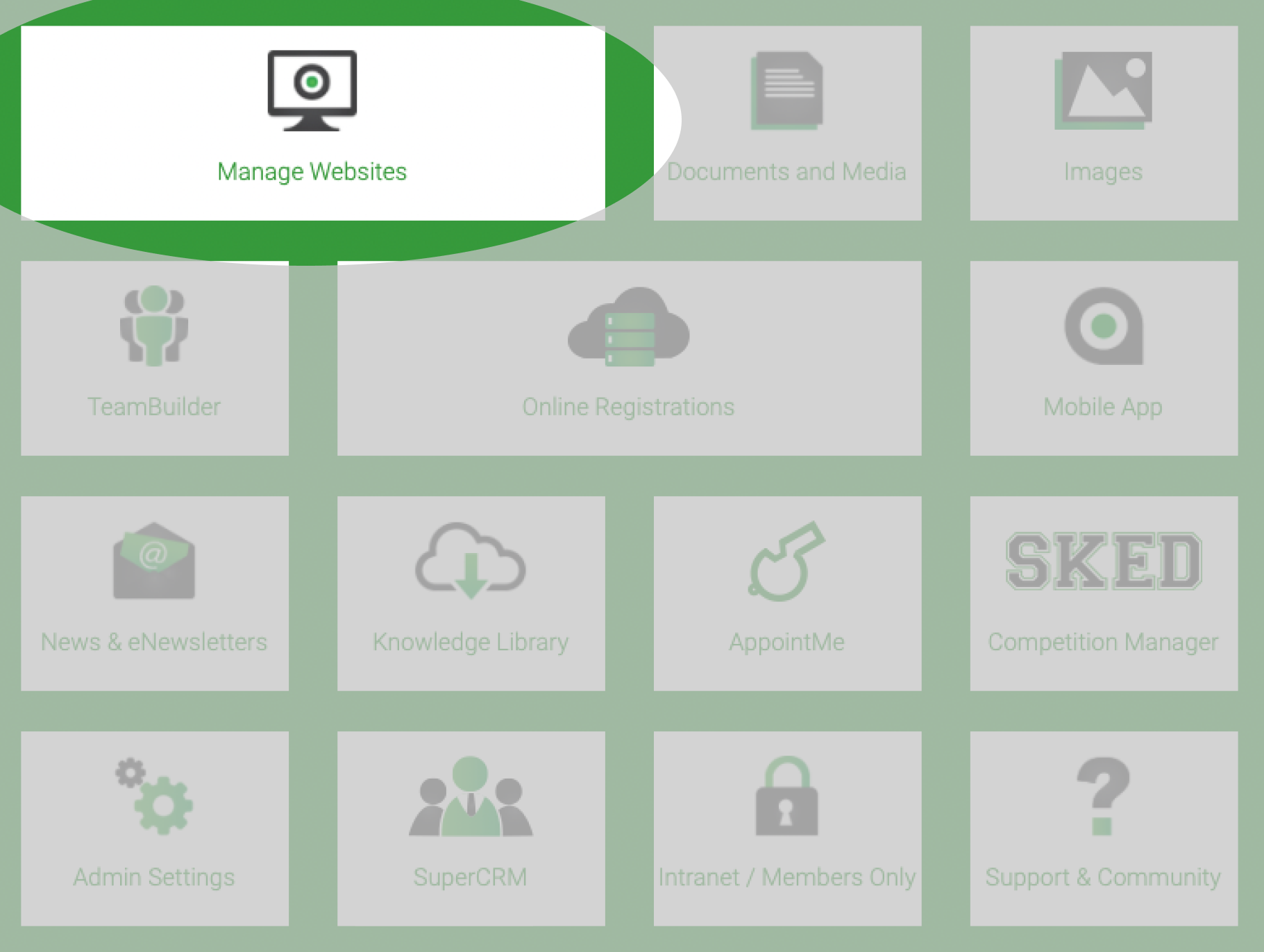 You will be taken to the page where you can manage subsites
as above
.
Note: Subsite editors cannot create new subsites.