You are able to login to your site using Facebook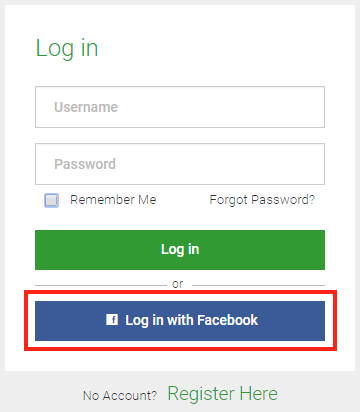 • Your Facebook email address doesn't need to be the same as the email address that you have registered with Sporty.
• You can connect your Sporty account to any Facebook account.
• You will need to know your Facebook login and your Sporty login.
• You will need to grant Sporty access on Facebook. We require birthday, public profile and email address.
• You will be redirected to the Sporty Facebook connect page where you will need to login using your Sporty credentials. You will only need to connect your Sporty login to Facebook once.
• Once you have connected your Facebook to Sporty, you will automatically login to Sporty using your Facebook each time.