In SuperCRM you can communicate with members by sending an email or eNewsletter.
The Sporty platform lets you send great looking, professional eNewsletters that are easy for people to read on computers and phones. See this support article for instructions.
Steps to send email/eNewsletter
1. Filter on the group of people you want to communicate with. See how to create a filter.
2. Click Contact icon

3. Select to Send Email or Send eNewsletter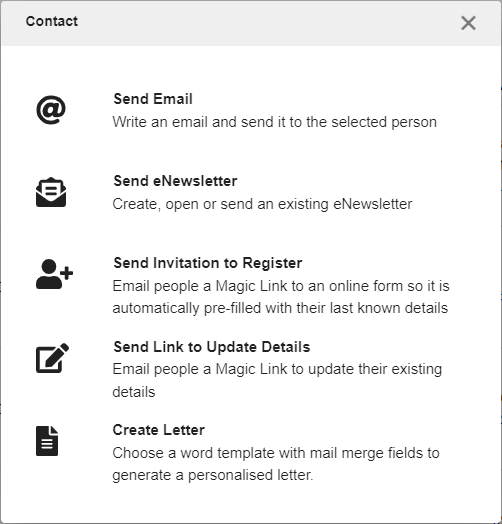 4. When sending an email or eNewsletter you can click on the To list to include sending to parent/guardians. This is useful when sending to two separate parent/guardians.