There is the ability to filter in SuperCRM on the status of a persons registration from one season to the next. This function enables you to contact people based on their registration status, ensuring you obtain a high membership retention rate.
To create a membership retention filter
Select the following options to build your filter:
Select the Season
Select the Current season's form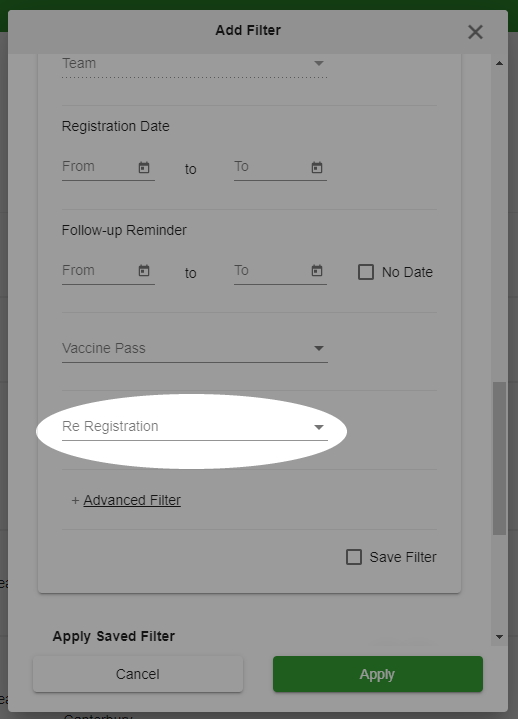 3. Select the Re-Registration option
There are 3 options available for selection on the filter:
New - person was not registered in the previous season, and is new to your membership database this season.
Returning - person was registered on the previous season's registration form and has re-registered.
Not yet re-registered - person was registered on the previous seasons registration form and has not yet re-registered.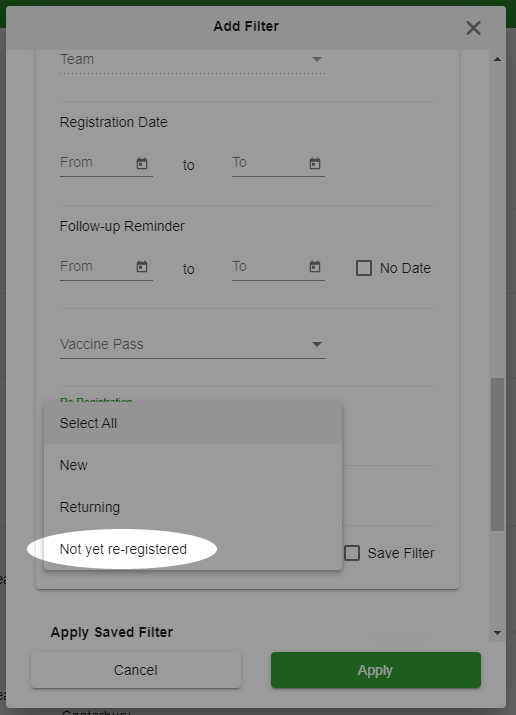 4. Save Filter as required and click Apply.
Once the filter has been applied it will display the filtered responses.
5. You can now click Contact to communicate with the filtered group as required.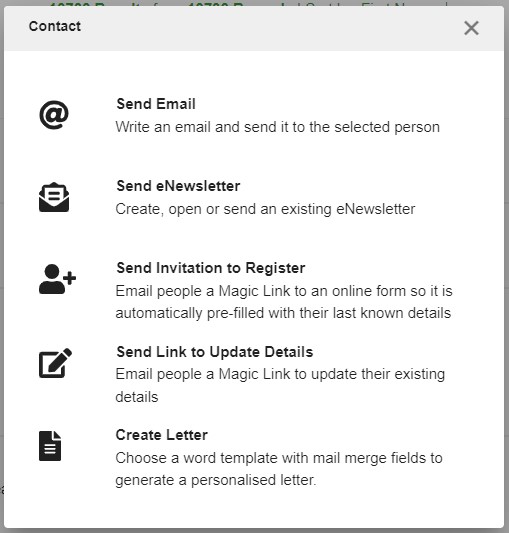 Please also see the support article on Identifying and Communicating with 'new' registrants