Often teams will participate in competitions where they play two or more distinct and separate rounds, where a winner for each round is identified, but the points from the first round contribute towards the total points a team receives in a subsequent round (E.g., a championship round).
The linkage between one phase and a subsequent phase can be completed when a new phase is created, or it can be added at a later stage.
Click the settings cog to open the Phase Settings modal.
Choose to link a new phase to an existing phase at the top of the modal, then click Advanced options and tick Carry over points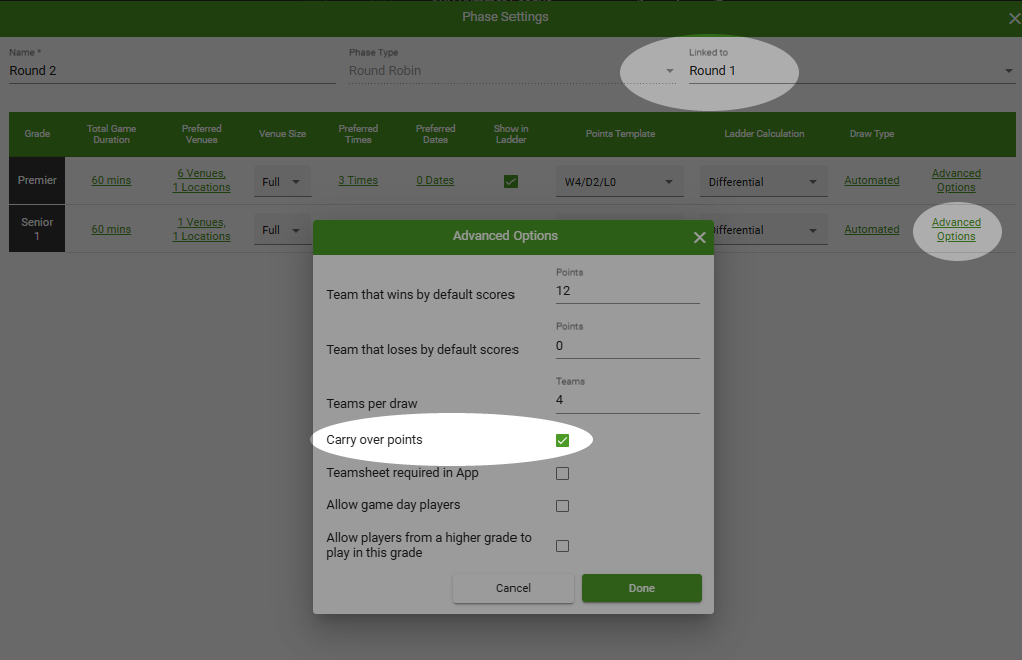 Points for, points against, points differential and total points from the linked preceding phase will populate on the standings table of the linked phase. If changes are made to the results of the preceding phase, the points will also update on the linked phase.