Through the SuperCRM you can email a selected group an invitation to register on a new form using the magic link method. When they click on the invitation link it automatically pre-populates their known details.
How to Send an Invitation
Create a filter - see this article on how to do this


In the SuperCRM, click the Contact button at the top right.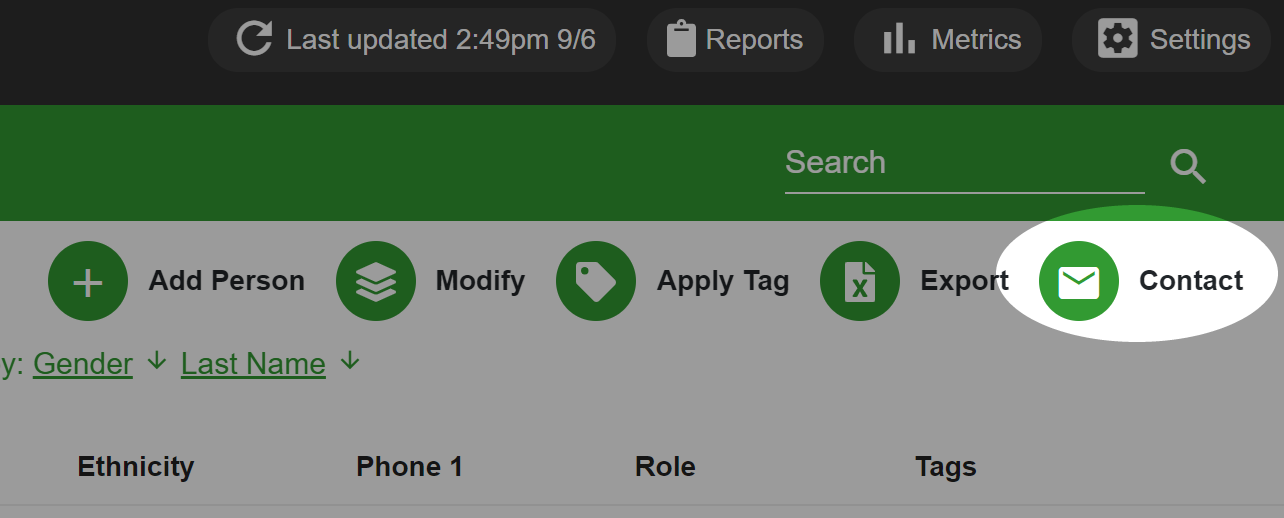 3. Select Send Invitation to Register.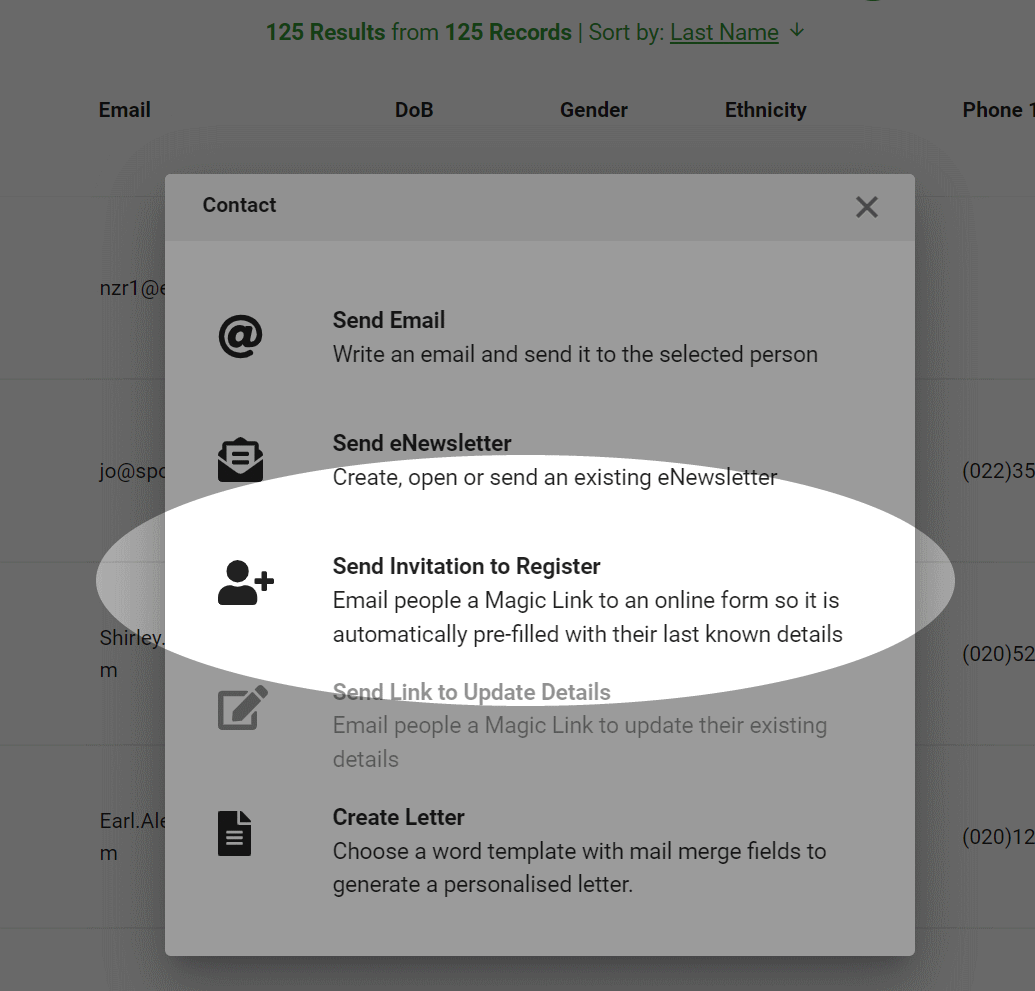 4. Click the dropdown arrow on each field to select which Folder (season) and Form you would like a link to be sent to for players to directly register with.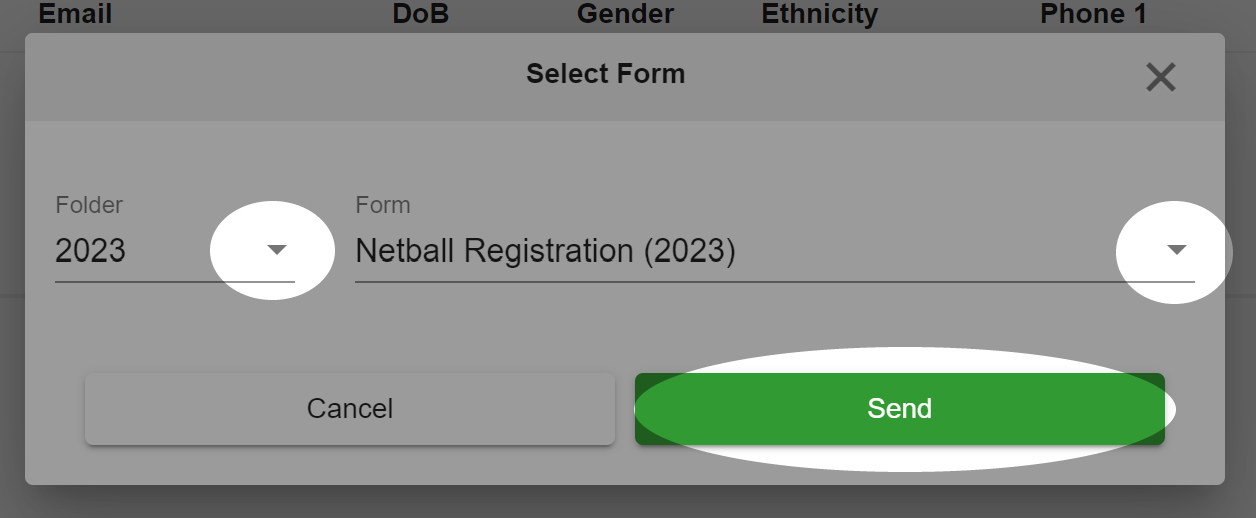 5. When you have made your selection, click Send.
This will open a pop up with the email template displayed. The first name and form link will already pre-populated. Once you have filled in the subject line, specified which email addresses you would like the invitation sent to, and have added further details, click Review and Send.
Note: you can now add an account balance link that will be sent to each individual person within the contact. Please see this support article here for further information: Send Contact with an Account Balance Link (SuperCRM)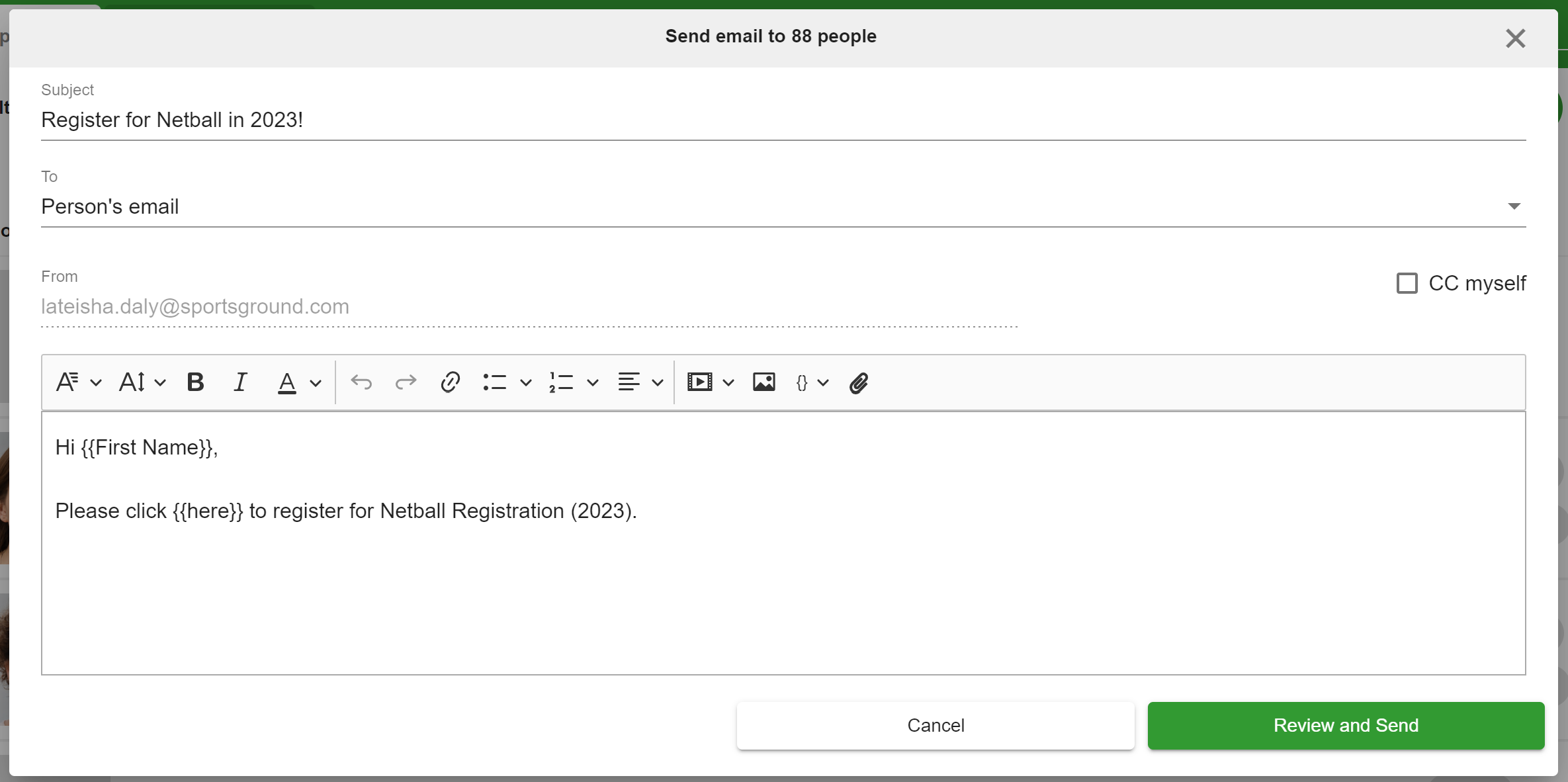 6. When the person receives the email and clicks on the link, their known person details are automatically pre-populated for them making it very easy to complete the remainder of the form and submit their registration.
The invitation email contains the following message:
"This email contains an encrypted magic link that is personalised for you. Do not share/email this link with others".