If you know that a venue will be unavailable for a period of time, you can set a venue blackout to prevent game fixtures from being assigned to that venue during that time. The blackout can be applied to single or multiple dates and a label assigned against it.

Adding a Venue Blackout
1. Click Organisation Settings
2. Select Venue Blackouts tab
3. Click +Add Blackout
4. Add blackout location(s), venue(s), date(s) and time details
5. Click Save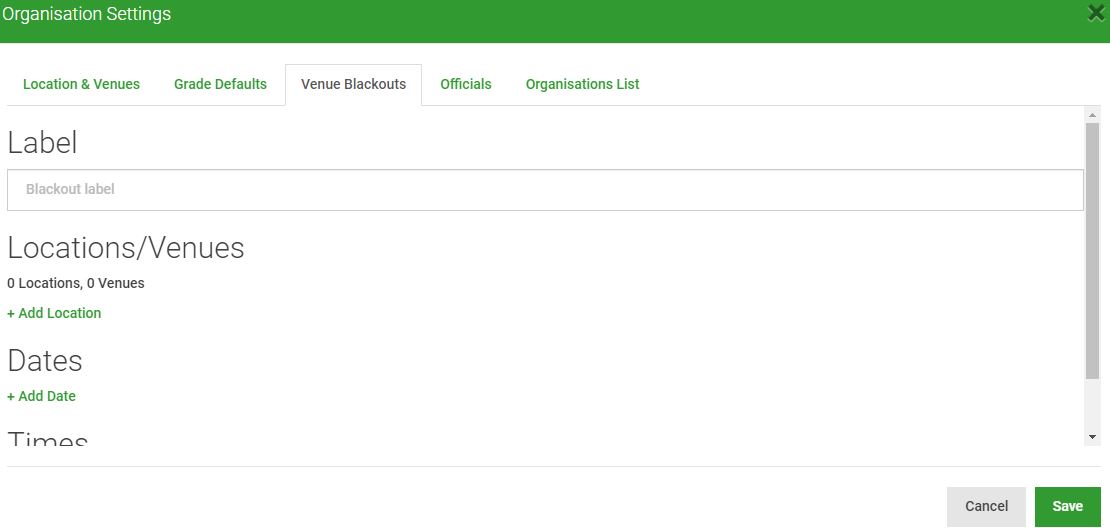 Details of all blackouts appear in Organisation Settings > Venue Blackouts where they can be modified or deleted as required.

In the venue view, the blackout appears with the label displayed. The blackout and label will also display on the printed version of the venue view.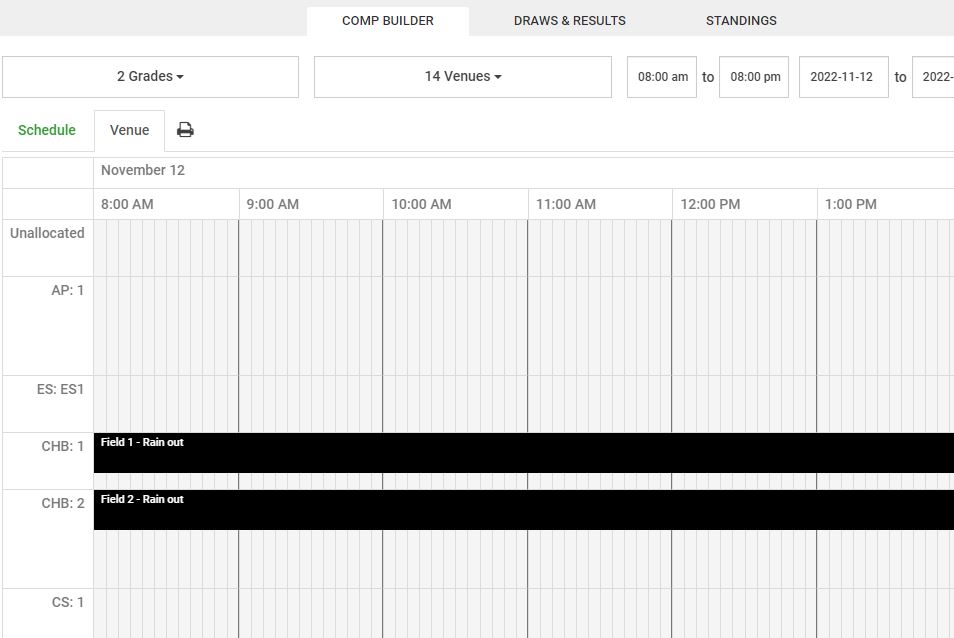 Note: If a draw has been created and you have applied a venue blackout across venues already used in the draw, you will need to manually move those games to an available venue.