If SuperCRM is enabled for your organisation, you can filter your records to display those registrations with specific statuses across one or multiple forms in your database. Filtering by status allows the administrator to identify those for example, that need to be actioned (pending), are active, and have been transferred, and then makes it easier to contact those specific records.


If you have not subscribed to SuperCRM, but would like to, please contact support@sportsground.com.
The status of each registration is set on the form database found in Online Registrations. Below is how you will view this in your organisation.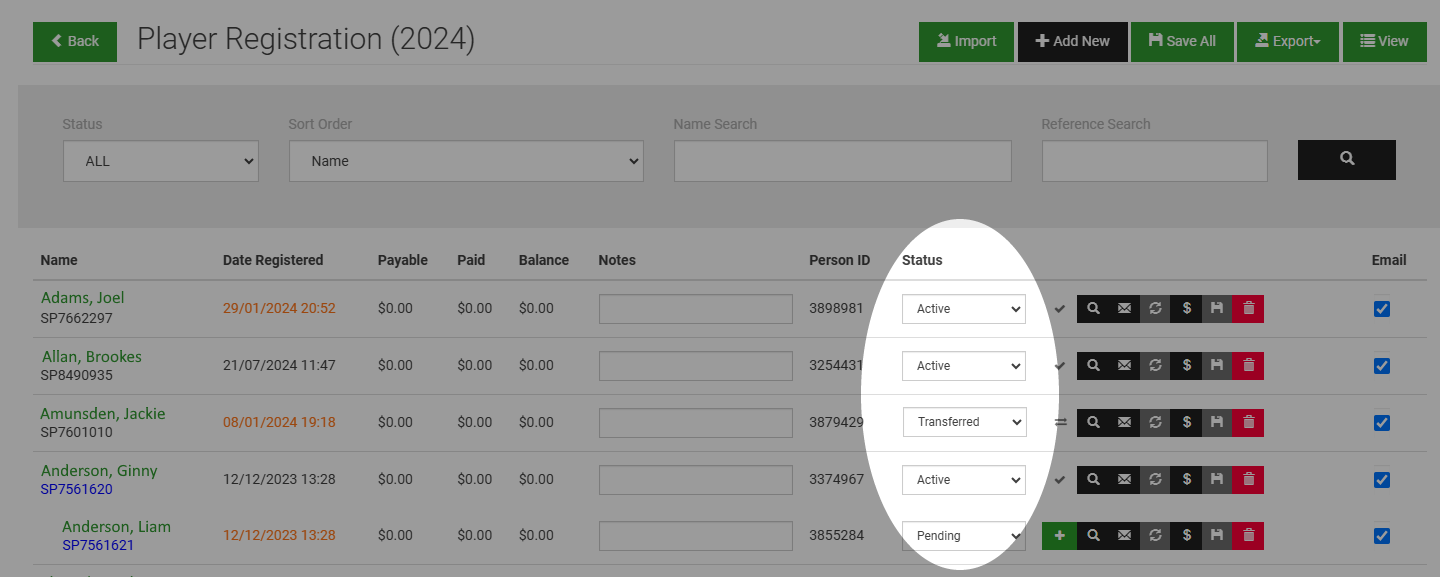 If your parent body has an approval process, you may need to set players to 'Pending' until all requirements are met for approval.
How to filter on status
1. Click on the Filters icon in SuperCRM.
2. Set the specific fields that relate to the database you are wanting to filter: Season & Organisation Form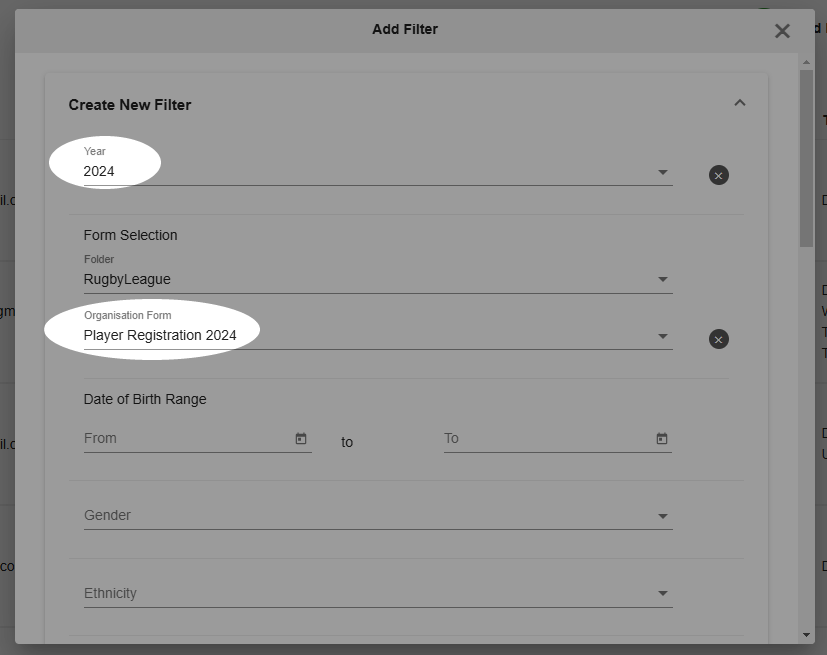 3. Scroll down until you get to Status field. Select the singular (or multiple) status that you want to identify in this filter process.

4. When you have selected the specific filters you require, click Save (if you are saving the filter) or Apply. Your results will then be displayed.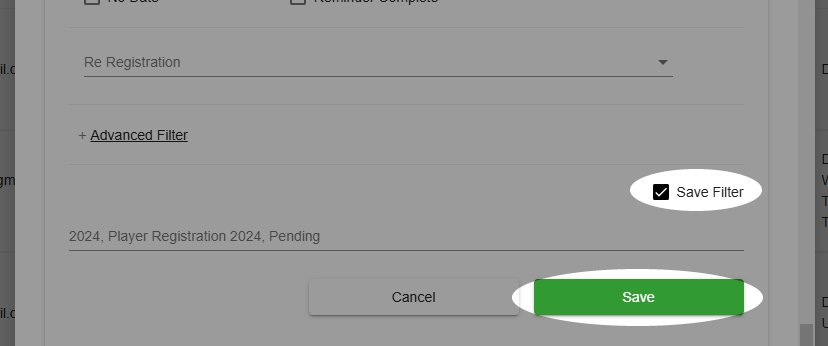 Now that you have successfully filtered your results on the selected status or statuses, you can now contact those selected, or if required by your organisation, view those records that need to be reviewed for approval.
To find out how to contact the group identified by the filter, click here.