The custom Menu widget displays the menu of a specific page on your website as a widget. It will automatically inherit the main page name and display all publicly visible subpages. These links will let you navigate to any of these page from within the widget.
Note: You will still be able to use the main navigation menu at the top of your site in the same way.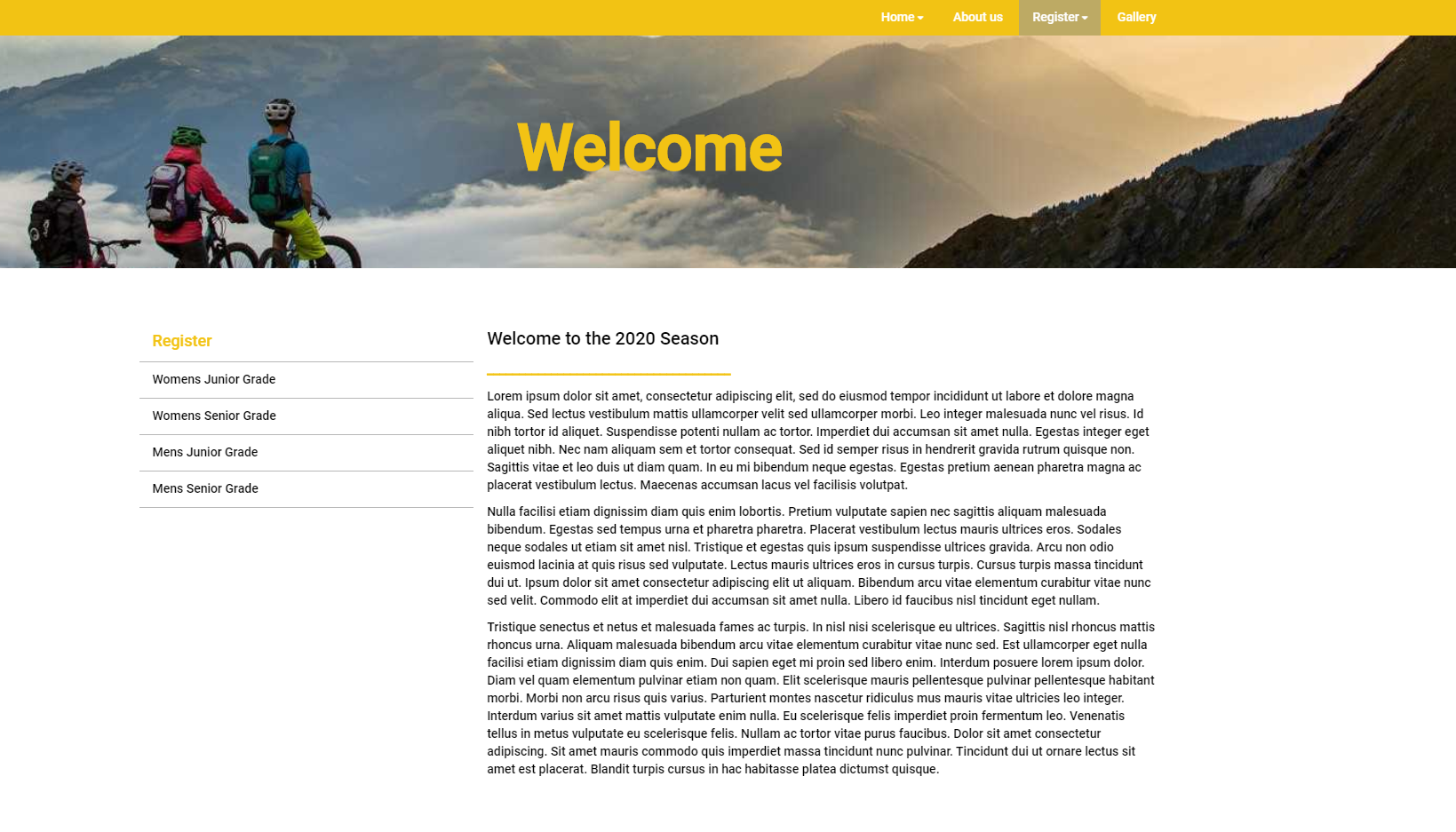 To get started click +ADD CONTENT.

Then select the Menu Widget.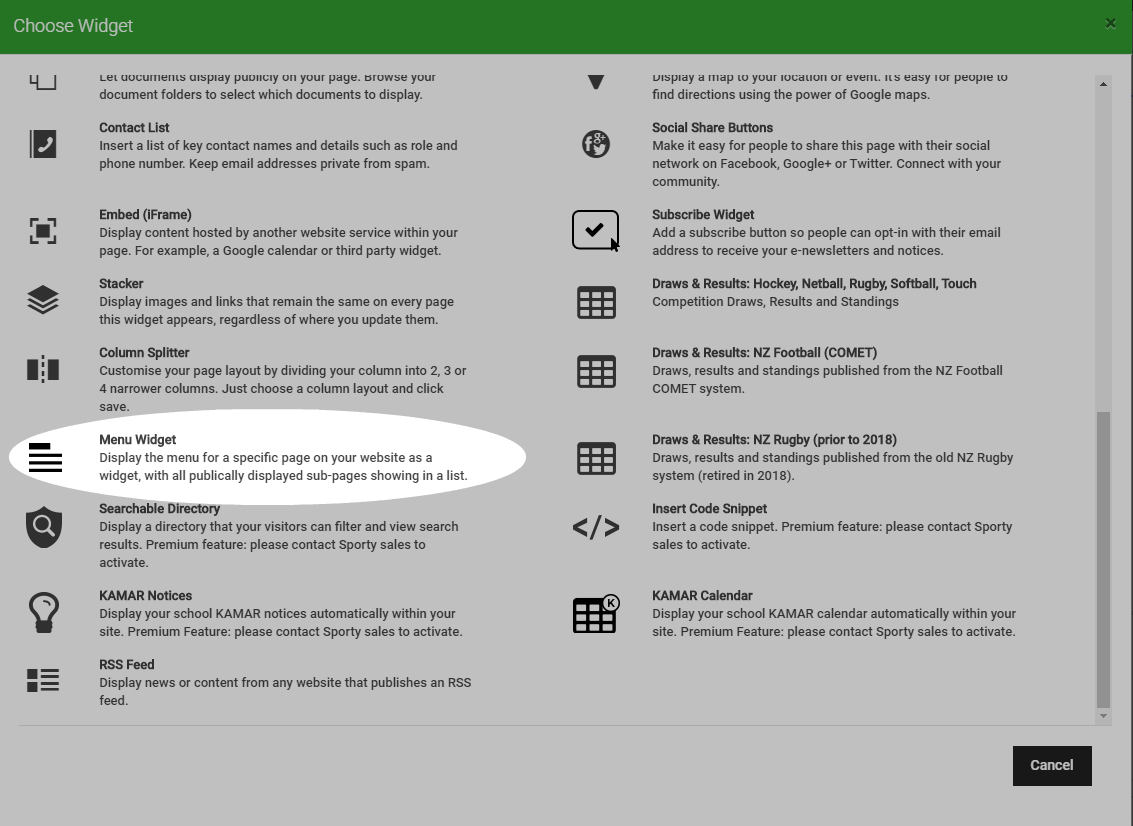 In the Menu Widget Settings you can style your menu's appearance by changing the fonts and background. There is also the option to hide this widget on mobile devices.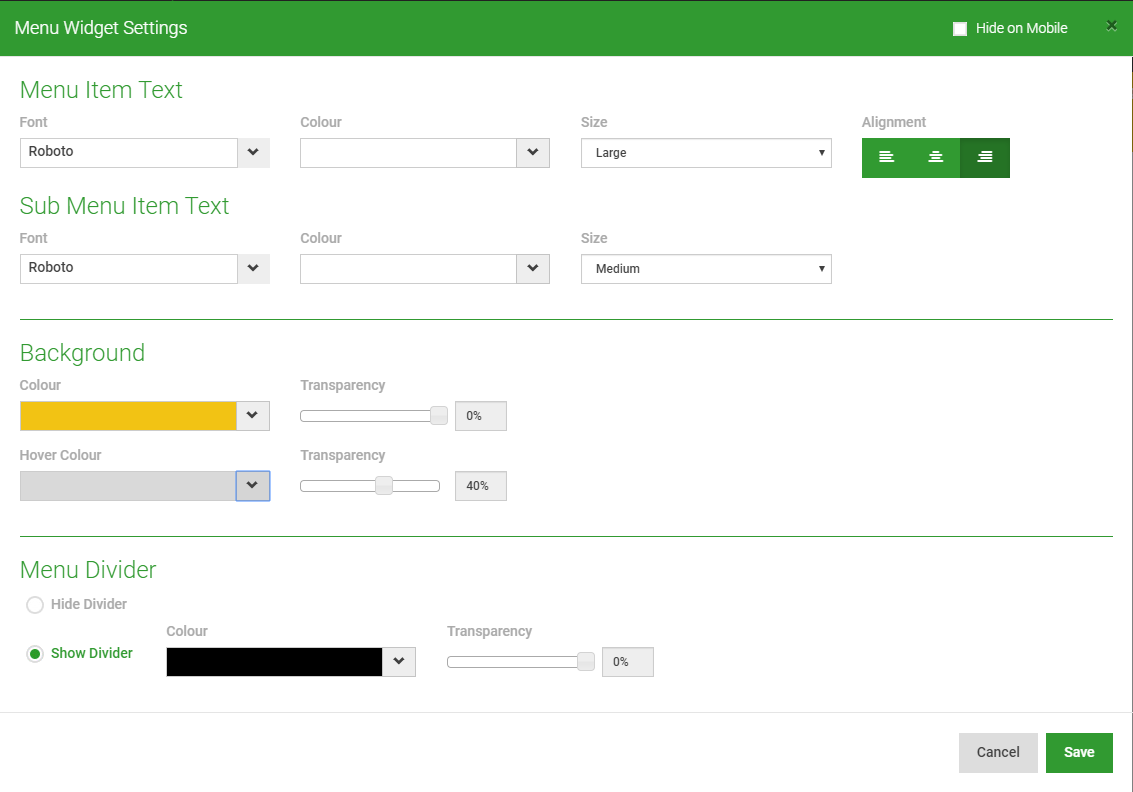 Clicking Save will finalise your changes, and your menu widget will now appear on your page. An example of a Menu Widget is shown below.