Here's how you can create a clickable link in a text area. For example, this could be a be a link to a Google document, a website address, a YouTube video, or a document uploaded on your Sporty site.
The first step is to copy the link.
If this is to a document uploaded to your Sporty site, follow the steps below to copy the document link.
Go to Site Settings > Documents and Media Manager. Find the document folder, then click the page icon beside the document name.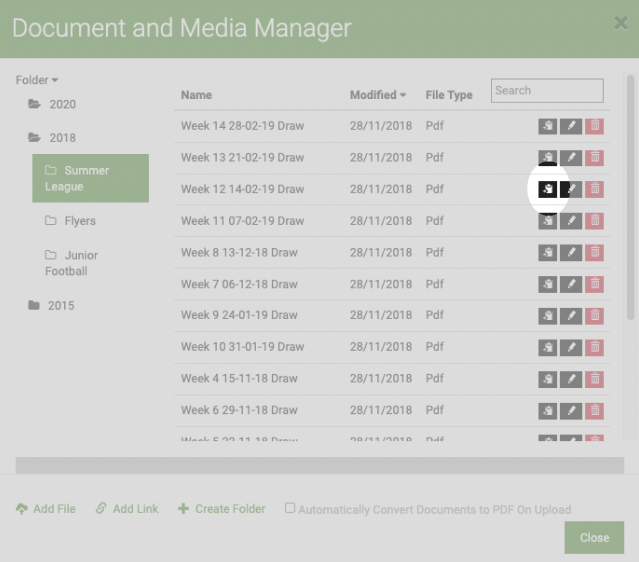 Click the green Copy button to copy the link.

Once you have copied the link, go to the website page and find the area in which you wish to display the link.
Add a text widget and enter your text. Then highlight the text that you wish to use as the link to your document
Click on the link icon in the Text Widget toolbar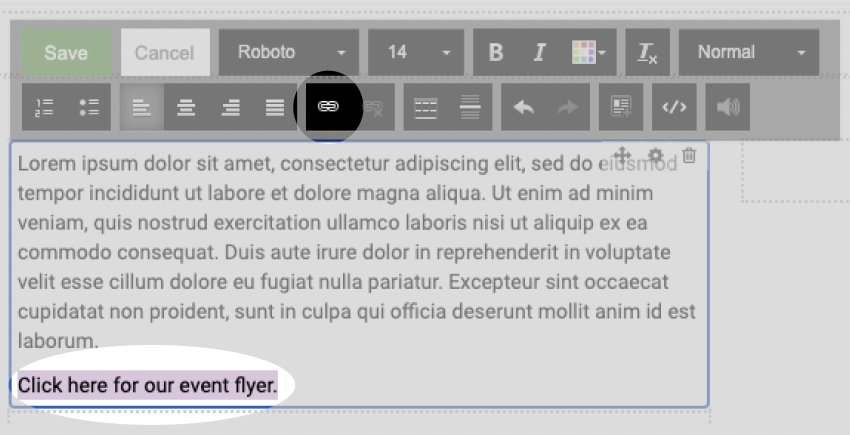 This will open the Link pop up box. Paste the link that you have already copied into the URL field.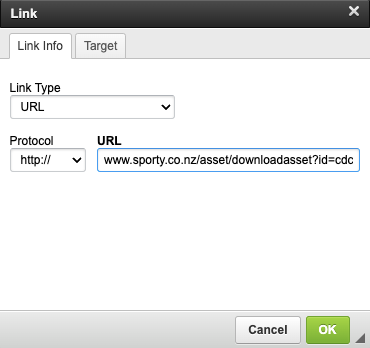 If you want your linked material to open in a new window, select the Target tab and choose New Window (_blank).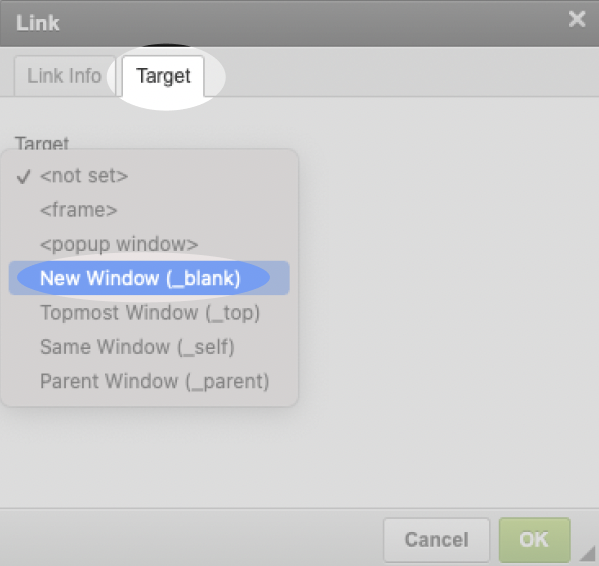 Click OK, then Save to save the changes to the Text Widget.
When viewing your page, your cursor should change from an arrow to a hand when it hovers over the linked text (this shows that you have successfully created a link). The URL to the link will be displayed in the bottom left-hand corner of your screen.