Google Docs is a popular service for managing documents online. You can easily embed your Google Docs spreadsheets, documents, forms, and presentations on your Sporty site by copying and pasting the embed code.
Google Doc Privacy
Before you share a Google Docs file, first make sure that the document is public. If it is private, you'll be the only one who can see it. To change your privacy setting, click the Share link at the top of the screen.

Next click Get link to expand the section, then click Copy link.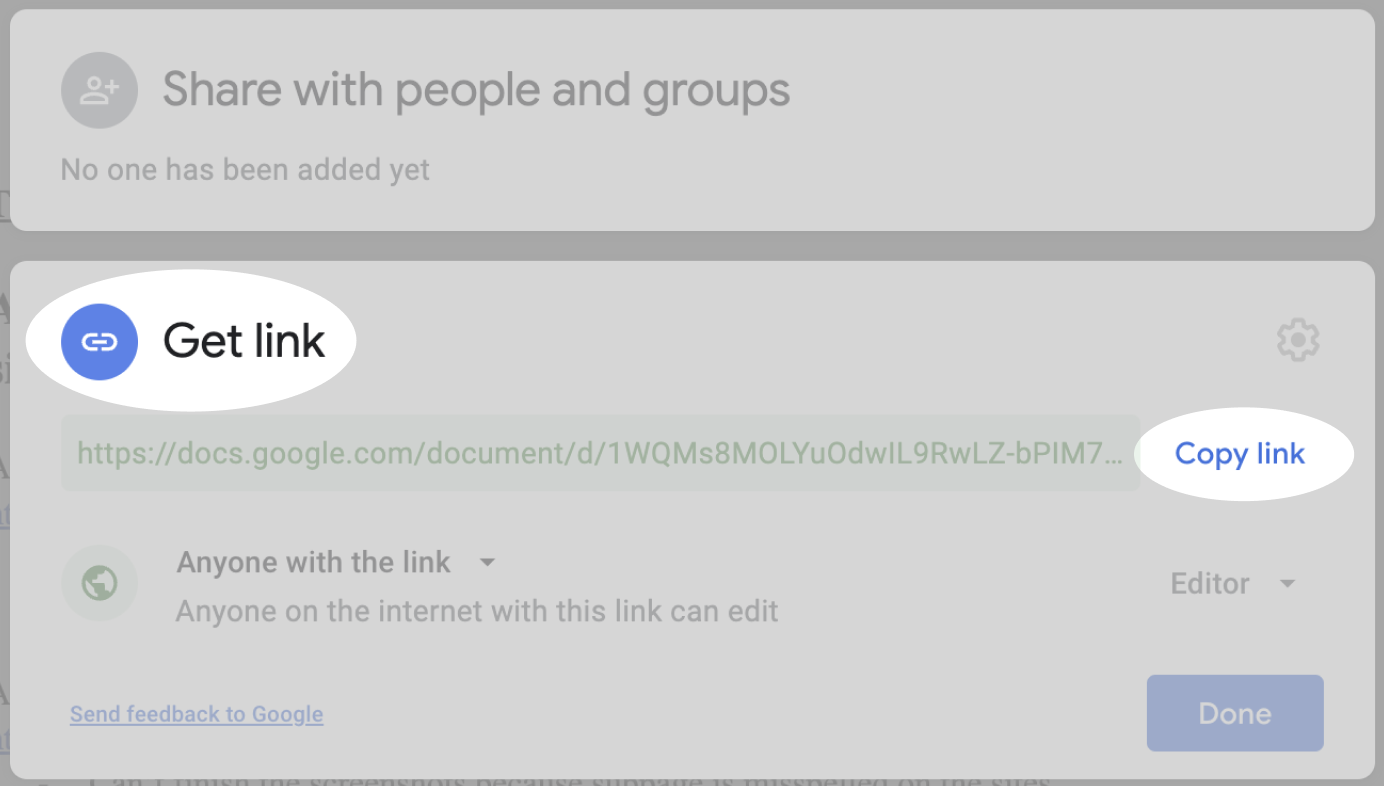 Getting Your Embed Link
Select the File menu, then click Publish to the Web.

Click the Publish button.
2a. Copy the link that appears under the Link tab. This is the link you will embed into your website as per the instructions in step 3: Publishing the Document on your website.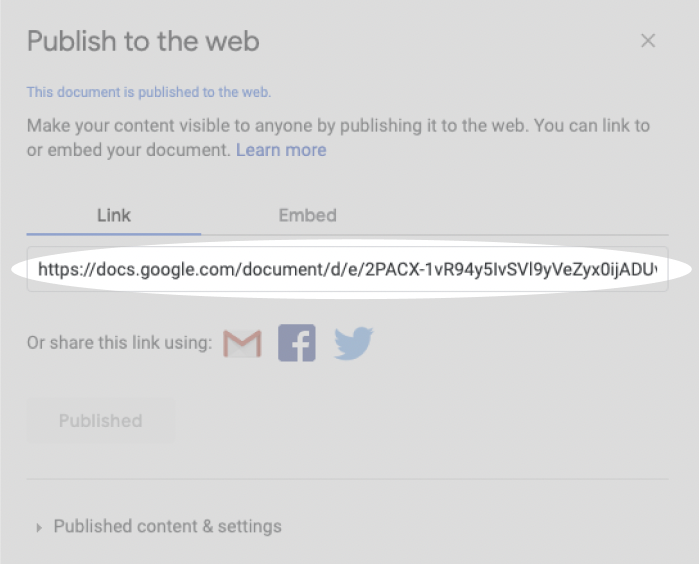 2b. Alternatively you can specify a certain range of cells to embed. You can also hide the sheet header and footer. To do this click the Embed tab and copy the embed code.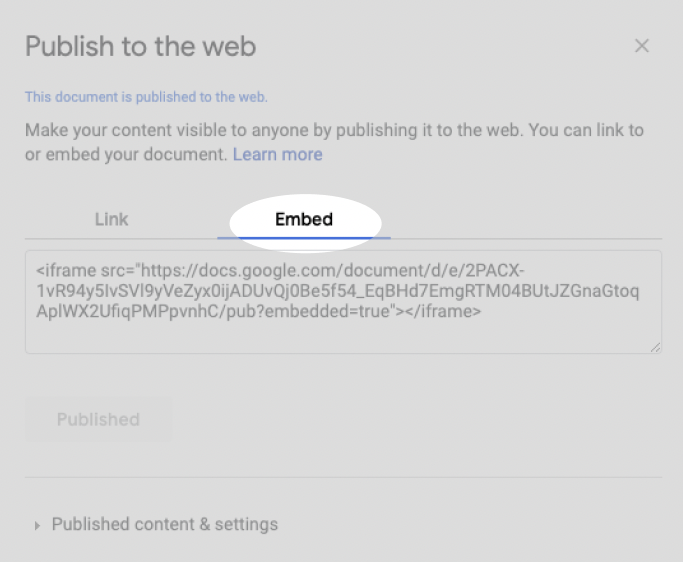 <iframe src="https://docs.google.com/spreadsheets/d/e/2PACX-1vTwwnOo9xrZzK384ULqNjr3iQyMoUFCS5Vlrj4GKWyNyuNYsptPyBTqVZKNBexfk09e8y9IOnPQ4B9H/pubhtml?widget=true&amp;headers=false"></iframe>
Remove the text in red. Then if you want to specify a particular range this can be added to the link.
https://docs.google.com/spreadsheets/d/e/2PACX-1vTwwnOo9xrZzKI9pULqNjr3iQyMoUFCS5Vlrj4GKWyNyuNYsptPyBTqVZKNBexfk09e8y9IOnPQ4B9H/pubhtml?widget=true&headers=false&range=a1:t222
This is the link that is embedded as per step 3 below.
3. Publishing the Document on your website
Select +ADD CONTENT.

Select the Embed (iFrame) widget from the Choose Widget menu.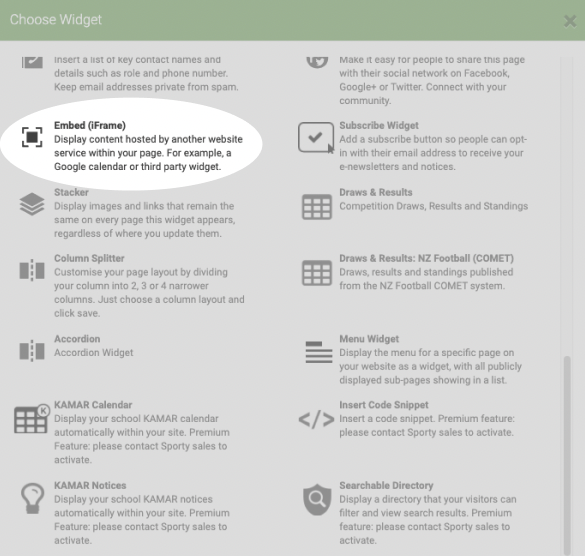 Next, paste the URL you copied and select the size that you want the widget to display (we recommend Automatic).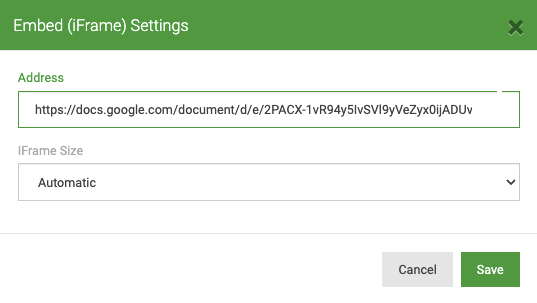 When finished, click Save. Your document will now be displayed on your site and will update automatically when changes are made to it.