A person's email address become added to the email exclusion list if they click the 'Unsubscribe' link from the bottom of any Sporty eNewsletter. As an administrator you can manually add an email address here to exclude it from being emailed.
If the user unsubscribes from receiving the eNewsletter, they will appear in the exclusion list but can still be emailed if you chose to send them an invitation to re-register.
When a user unsubscribes from receiving a re-register email, they will appear in the exclusion list and will not receive eNewsletters.
To view your exclusion list, login in to your Sporty site and click on Dashboard in the top left
Click on News & eNewsletters.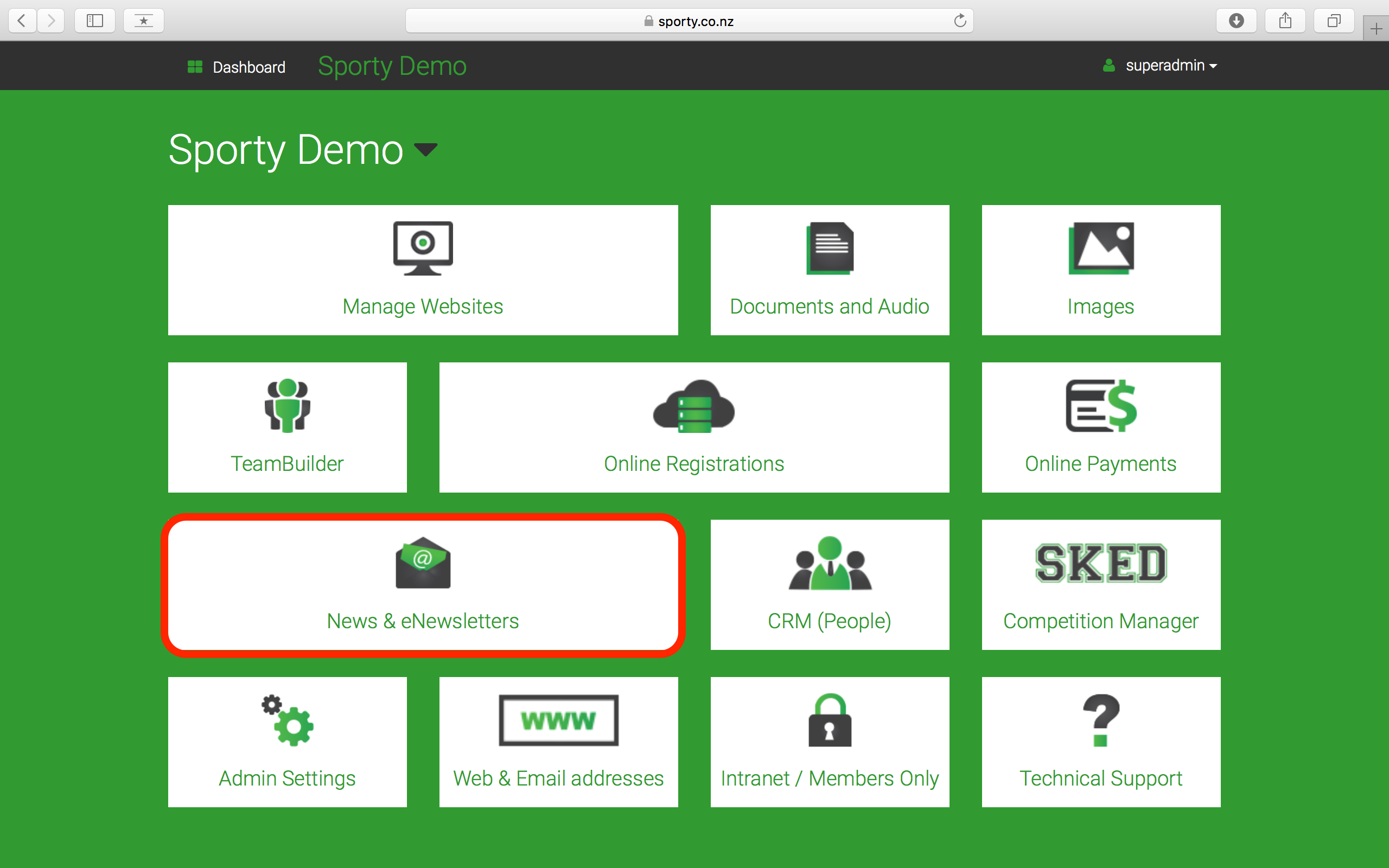 Next, click on the Exclusion list button.
If there are already email addresses in the list, these are from people that have clicked the 'Unsubscribe' link at the bottom of a eNewsletter.
To manually add an email to the exclusion list, click New Exclusion, then enter the email address. Click on the save icon to add it to the list.
If someone has clicked 'Unsubscribe' by mistake, or wishes to be taken off the exclusion list for any other reason, it is possible to remove their address from the list by clicking the delete button.