What are Partial Payments?
Partial payments is an optional feature for registration forms. If enabled, people registering will be able to make payments in smaller installments, rather than needing to pay the entire sum due at once.
How do I enable/disable Partial Payments?
Enable for all new forms created
Under your site "Admin Settings" navigate to "Connections" &, under the "Default Form Settings" you will find the option the "Allow Partial Payments".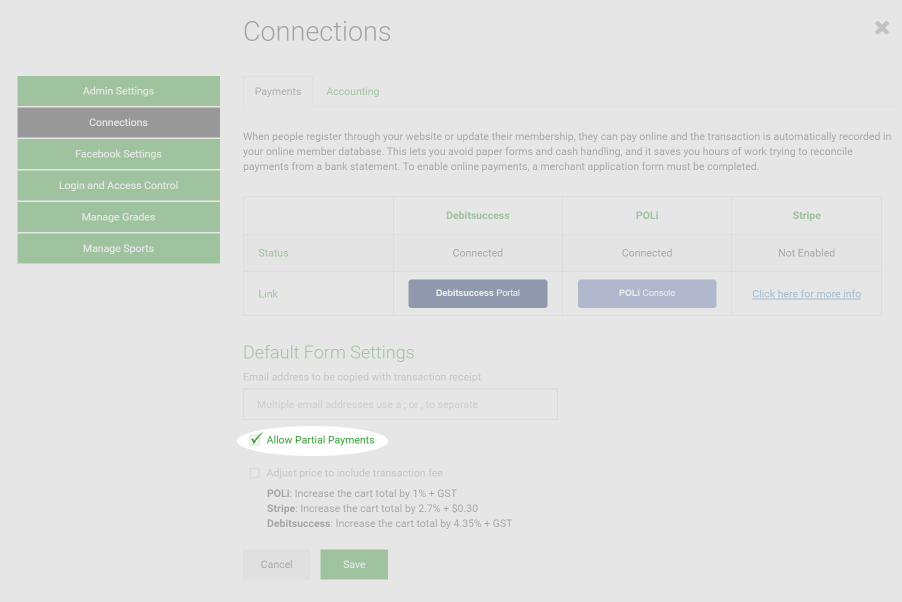 Once enabled, all forms subsequently added to your organisation will have the partial payment option enabled. You can choose to disable the option on individual forms as desired.
NOTE: This will not change the setup of any pre-existing forms in your organisation. Those must be enabled individually.
Enable for individual forms
If you wish to enable (or disable) the option for a specific form, Partial Payments can be enabled for individual forms under the Products section (during setup/edits).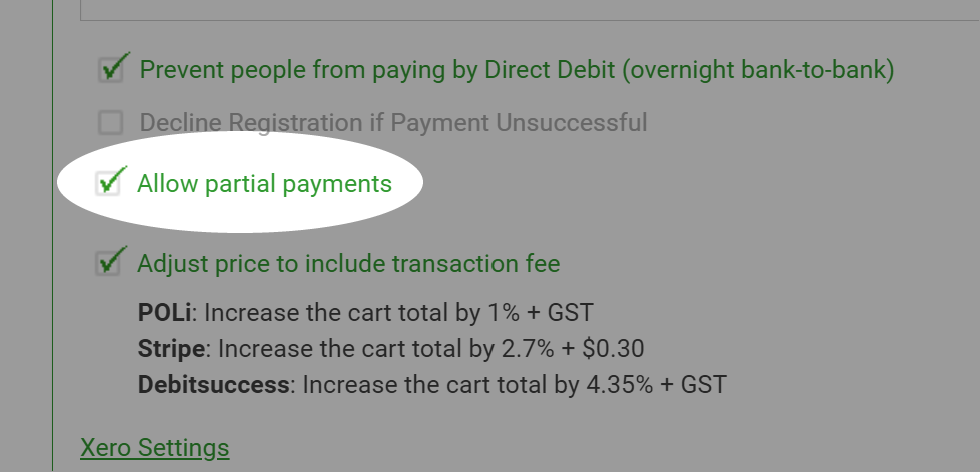 These can be enabled or disabled at your discretion.
What will this look like for the person registering?
Enabling partial payments will add a textbox to the Sporty cart page of a form. People registering to this form will be able to change the amount they wish to pay in this box. On entering a value for partial payment, they will be shown the amount that will be left outstanding. The default value entered in the "Amount to Pay" field will be the full value of the registration.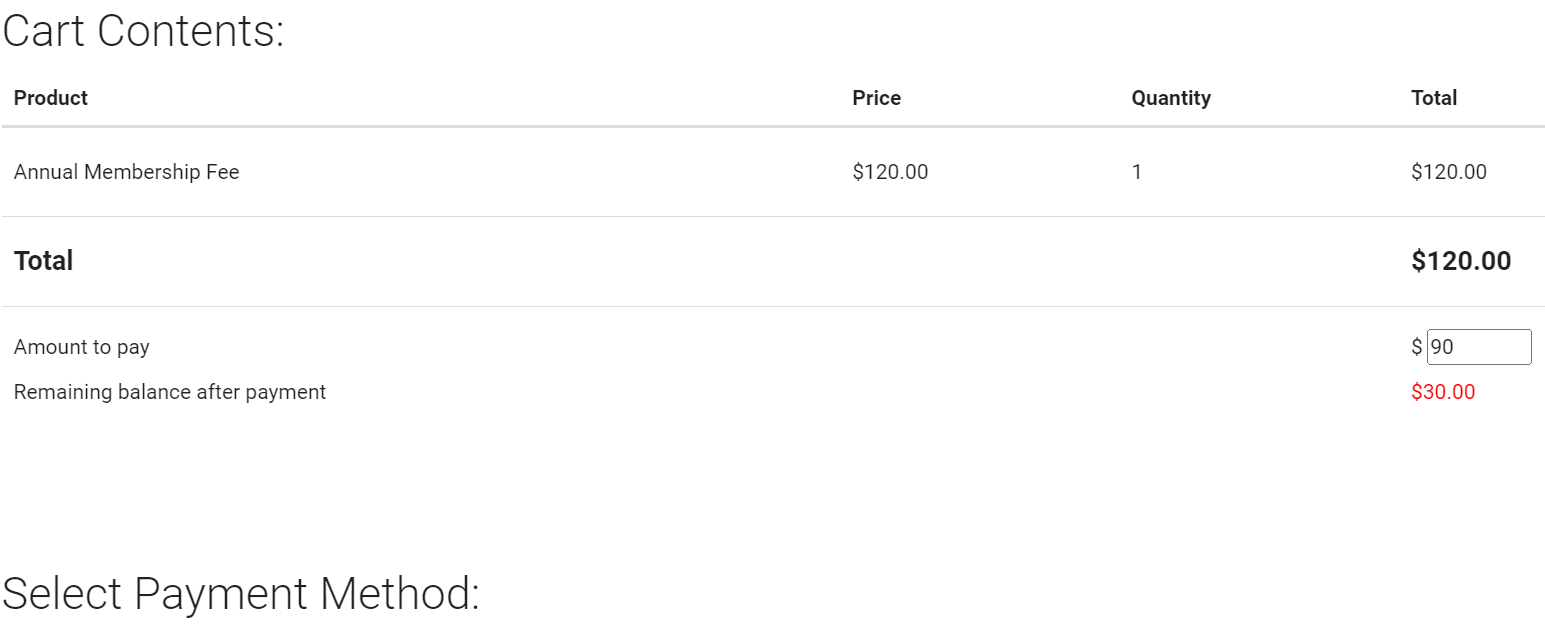 Should the person make a partial payment, their transaction receipt email and form completed email will include a link to pay the remaining value or make additional partial payments.
You cannot specify a minimum amount for the partial payment. It is at the discretion of the person registering.
What will this look like for an administrator?
From the Online Registrations view of the forms, individuals will still display the full cost of their registration under the "Payable" column, how much they have already paid under the "Paid" column, and the amount they still owe under the "Balance" column (displayed in Red if they still have outstanding payments). An overview of any payments already made by the individual can also be seen by clicking the $ icon (including the amount paid and the date of payment).

What will this look like in Xero?
If your organisation is connected with Xero, you will always find partially paid invoices under the "Awaiting Payment" tab in Xero. These invoices will display any partial payments already made against the invoice. Once the invoice is paid in full, it will automatically be marked as paid. Individual Xero contacts will also record their partial payments & outstanding payments as standard behaviour in Xero.

Rebecca Lawson's invoice awaiting the final $30 payment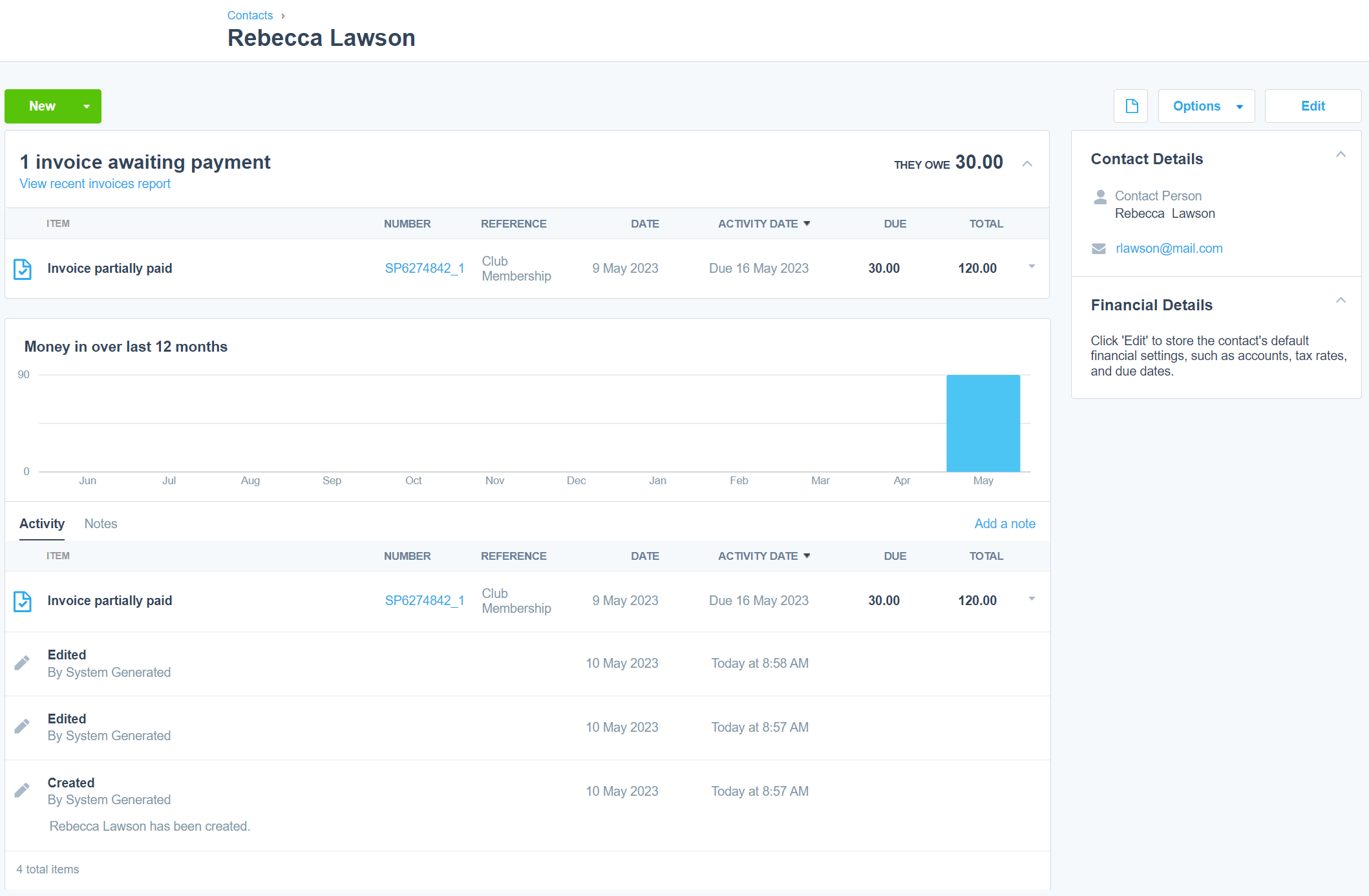 Rebecca Lawson's contact profile showing the $30 still outstanding