The Sporty platform is integrated with the student management system KAMAR.


In this article:
If your school uses KAMAR, you can turn on this integration to use extra functionality in Sporty, including:
Display the Sporty Calendar widget on your website and it will automatically update from your school calendar in KAMAR


Display the Sporty KAMAR Notices widget on your website and it will automatically update from your school Notices added in KAMAR


Most sports codes in New Zealand require colleges to use the Sporty platform to register players into the national database for each sport. The KAMAR integration allows colleges to automatically see your school roll in the Sporty TeamBuilder utility, making it easy to register players with the official sports organisation without needing to manually fill out fields of data already known to KAMAR


Most sports in New Zealand require colleges to use Sporty TeamBuilder to enter teams into college competitions each year. The KAMAR integration lets colleges drag & drop students into teams to automatically create team lists for college competitions


Many sports require colleges to submit a player photo for team sheets in the Sporty platform. The KAMAR integration enables colleges to automatically use student photos from KAMAR without needing to take fresh photos or manually upload photo files
Steps to enable KAMAR integration:
These are the instructions to enable services as per the Enable Services page from KAMAR.
Email support@sporty.co.nz with details of your school name and Sporty web address e.g., www.sporty.co.nz/abcschool


Sporty support will provide you with a password for your school


Enable KAMAR to talk to Sporty by following these steps in KAMAR:
From Dashboard > Setup > Server > Directory Services
Click the New Service button and then click the Create button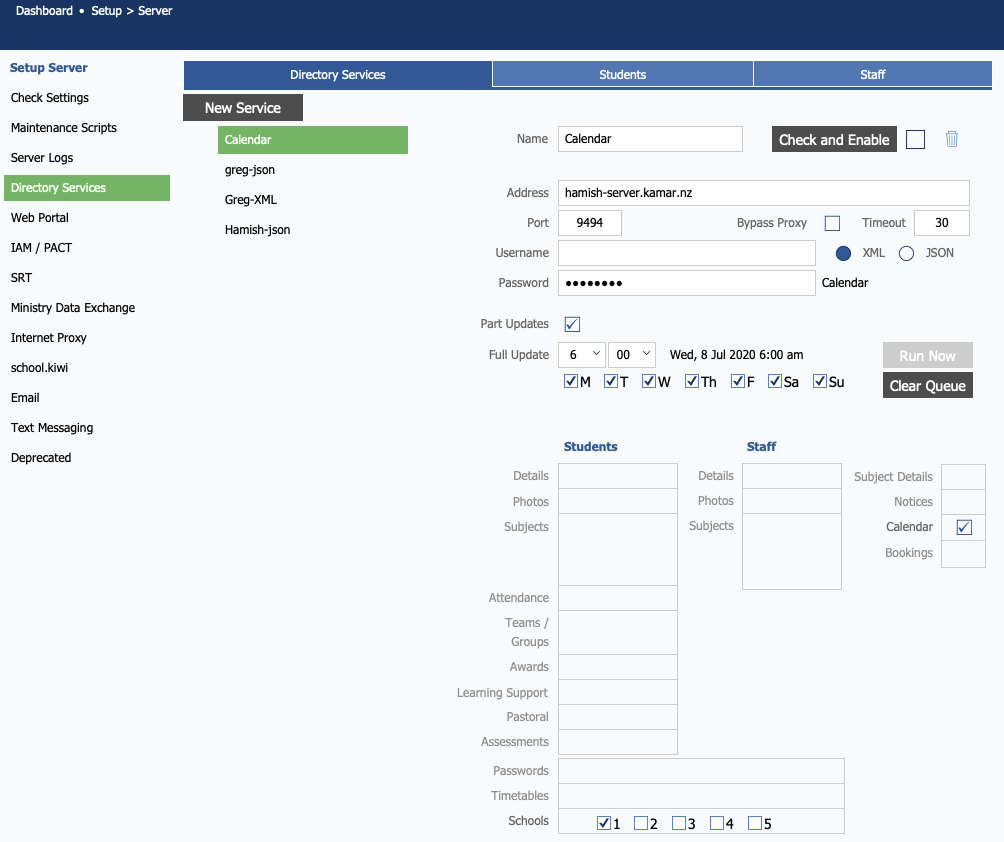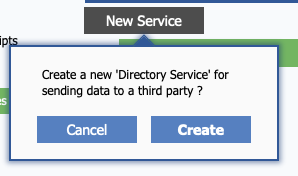 Enter the following into the New Service settings:

Address: kamar.sportsground.co.nz/v1/kamar
Port: 443
Use SSL: tick
Format: XML
Username: sportsground
Password: [use the password that Sporty support provided you]
Now tick the check-box beside the Check and Enable button, then click the button

After a few seconds KAMAR will confirm your connection to Sporty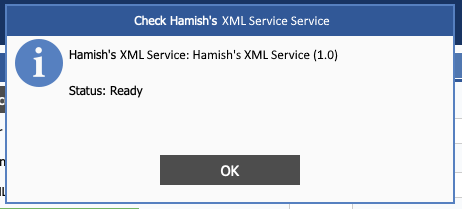 Check-boxes should now be available to you. Tick the check-boxes for:

Students - Details
Students - Photo
Students - Startingdate
Students - LeavingDate
Students - Yearlevel
Students - Tutor
Teams/Groups - All Groups
Subject Details
Notices
Calendar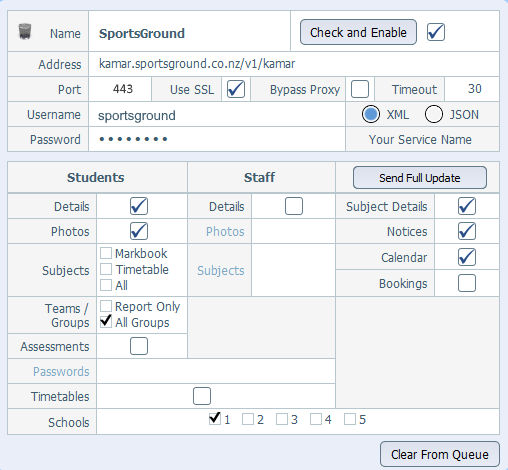 Note: When you tick the checkbox for Photos, you will also need to tick the checkbox in the pop-up message to Include Photos.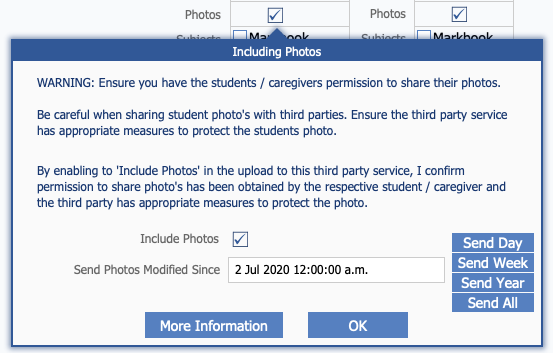 Click the Send Full Update button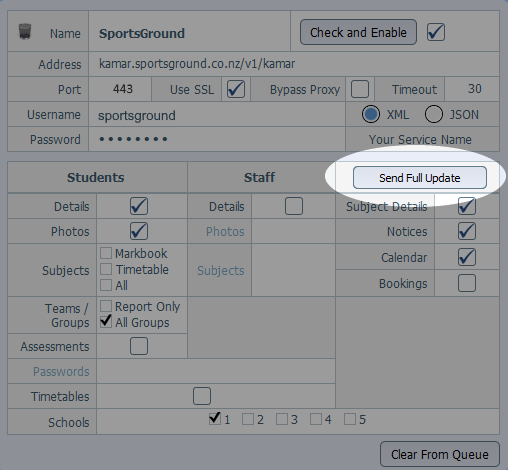 Note: The update process may take some time to complete before you see anything happening.
This is the end of the process to configure your instance of KAMAR.