Sporty is integrated with the student management system KAMAR.
If your school uses KAMAR, it is possible to display the KAMAR calendar, daily notices and view student details in TeamBuilder.
Steps to enable KAMAR integration:
1. Email support@sporty.co.nz with details of your school name and Sporty web address eg. www.sporty.co.nz/abcschool.
2. Sporty support will provide you with a password for your school.
3. Enable KAMAR to talk to Sporty by following these steps in KAMAR:
From main menu > Setup > KAMAR > Server > Directory Services.
Click the New Service button and then click the Create button.




Enter the following into the New Service settings:

Address: kamar.sportsground.co.nz/v1/kamar
Port: 80
Format: XML
Username: [leave blank]
Password: [use the password that Sporty support provided you]


Now click the Check and Enable button. After a few seconds KAMAR will confirm your connection to Sporty and tick-boxes should appear.
Tick the check-boxes for:

Students - Details
Students - Photos
Teams/Groups - All Groups
Subject Details
Notices
Calendar


Now click the Send Full Update button.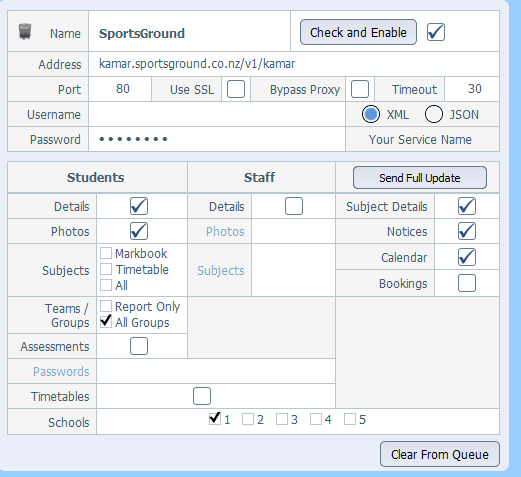 KAMAR Calendar & Notices
Go to the page on your website you wish to display the calendar, click ADD CONTENT, select the widget from the list.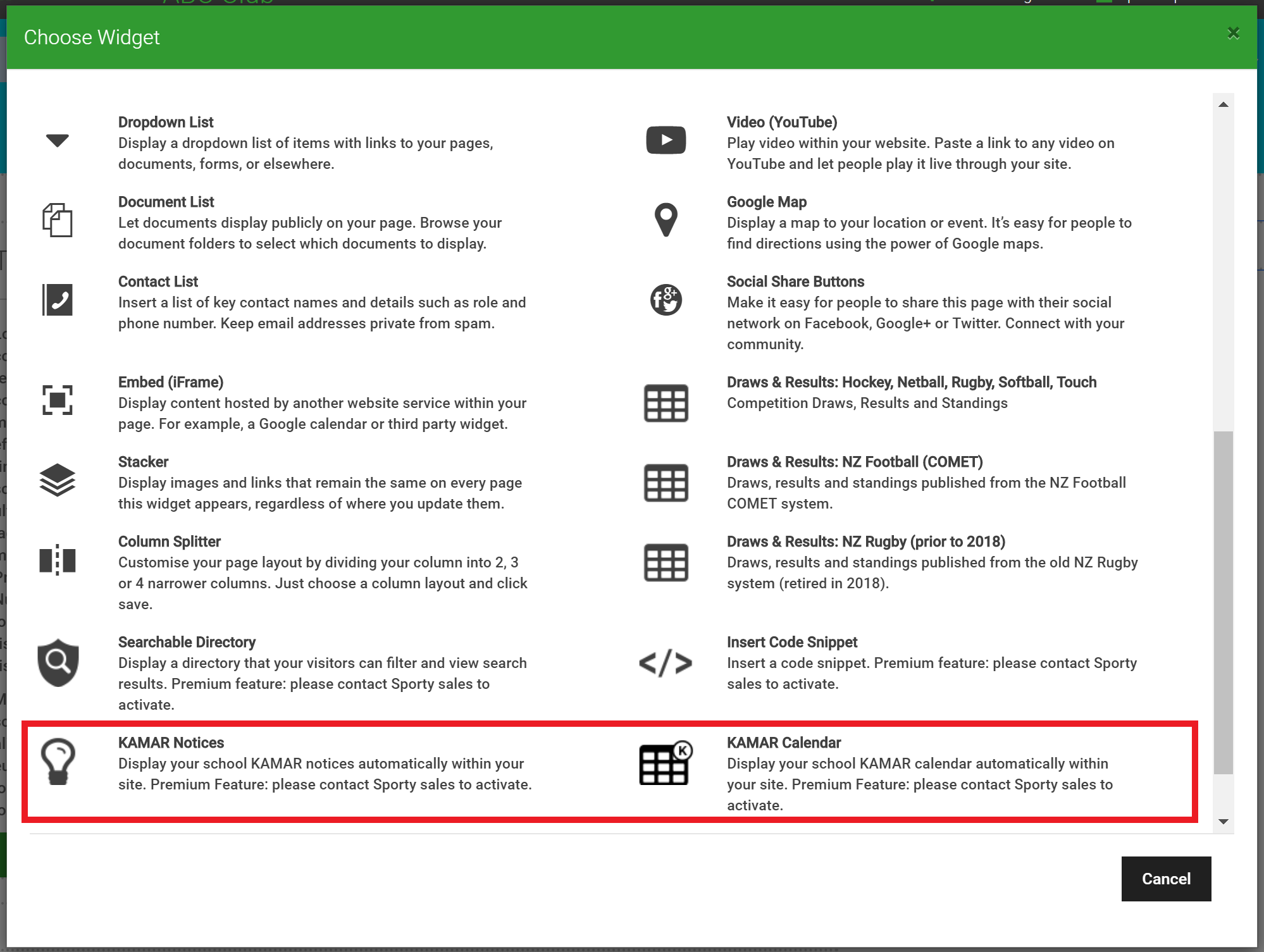 TeamBuilder connection
By enabling the roll to be visible in TeamBuilder you are then able to drag and drop student details into a team which helps streamline the registration process.
The student details available from KAMAR are First name, Last name, Email, Date of Birth, Gender and Phone number. 
It may take up to 24 hours for your student details to become visible in TeamBuilder when you click on the ROLL tab. You can then Drag & Drop students into teams and this will create their records in Sporty for you.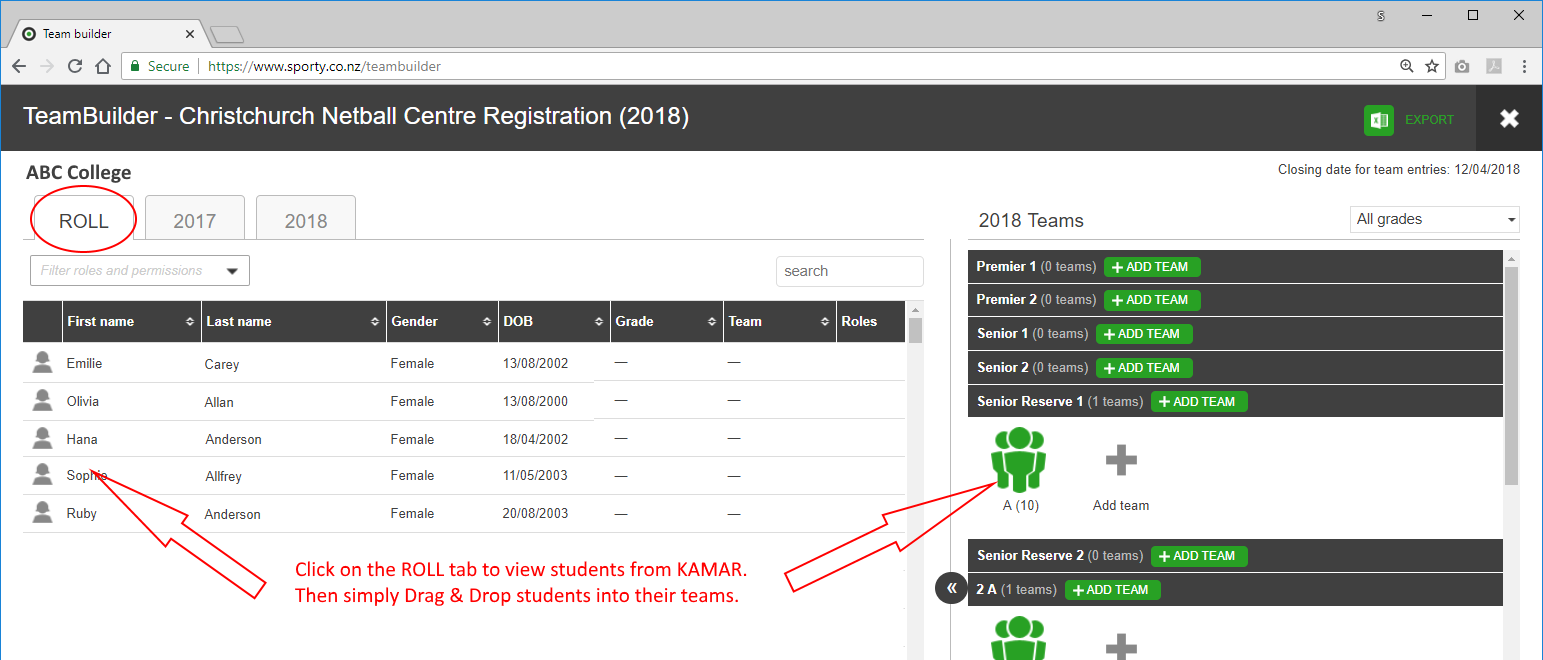 KAMAR Calendar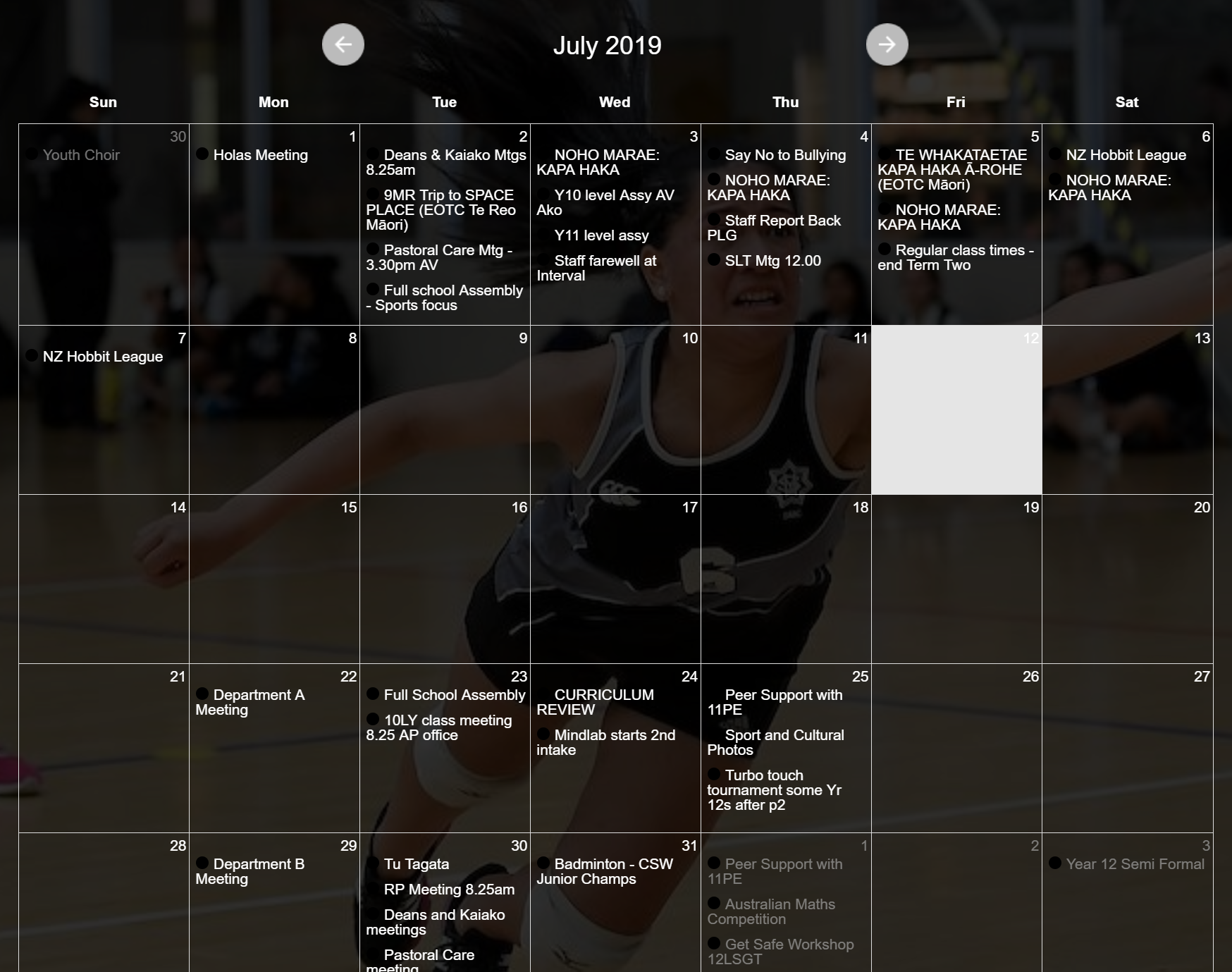 KAMAR Notices